Welcome to the ultimate guide for creating an awe-inspiring Domino costume! Whether you're a die-hard fan of the Deadpool franchise or simply want to channel the luck-powered energy of this incredible character, you've come to the right place. In this comprehensive guide, we will walk you through the process of bringing Domino's fierce and confident persona to life. Get ready to embrace your inner mercenary and dive into the world of DIY costume creation. With a touch of creativity and a dash of good fortune, you'll be ready to steal the show at any cosplay event or Halloween party.
Domino Costume – Deadpool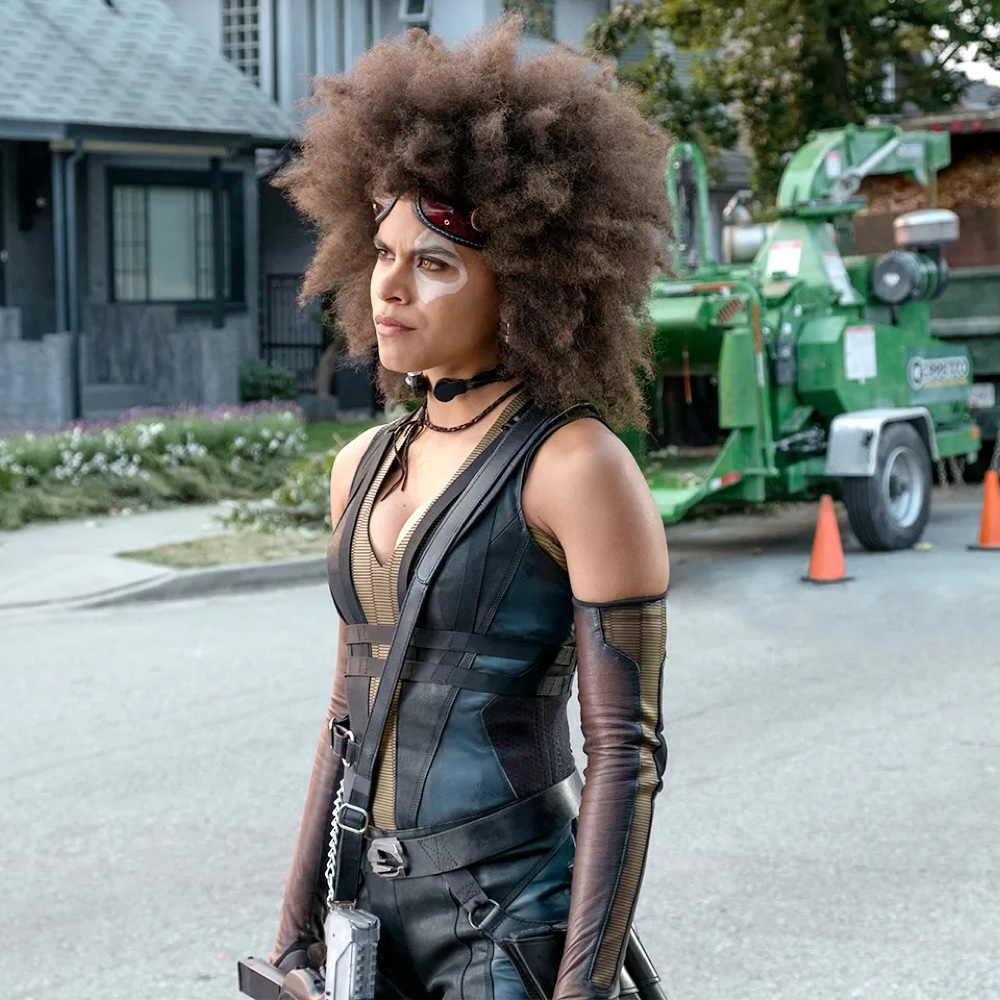 | # | Item | Description |
| --- | --- | --- |
| 1 | Black Bustier | Elevate your costume with this stunning black bustier from Zhitunemi, exuding irresistible allure and charm. |
| 2 | Black Leather Pants | Complete your  look with these sleek and sexy black leather pants, radiating confidence and style. |
| 3 | Black Knee-High Boots | Step boldly into the spotlight with these comfortable black knee-high boots, ensuring you're ready for any exciting event. |
| 4 | Black Long Sheer Gloves | Add an air of mystery and elegance to your character with these exquisite black long sheer gloves. |
| 5 | Black Tied-Up Choker | Embrace a rebellious and edgy vibe with this trendy black tied-up choker, perfect for your character ensemble. |
| 6 | Fake Guns | Equip yourself like a true assassin with these realistic-looking fake guns, adding a touch of style to your character arsenal. |
| 7 | Leg Holster | Securely carry your fake guns in this practical leg holster or opt for the X-Men-themed holster for an authentic touch. |
| 8 | Curly Brunette Wig | Transform yourself into the character with this curly brunette wig, capturing her iconic and captivating hairstyle. |
| 9 | White Body Paint | Achieve the signature look of the character with white body paint, highlighting the striking circle around her left eye. |
| 10 | Tactical Belt | Add an extra touch of authenticity to your costume with this tactical belt, completing the characters inspired ensemble. |
| 11 | Full Costume | If you want a more accurate and comprehensive look, opt for this full Domino from Deadpool costume for the ultimate cosplay experience. |
Domino Overview
If you're not familiar with Domino, get ready to meet one of Marvel's most intriguing and badass characters. Domino, also known as Neena Thurman, made her first appearance in the pages of Marvel Comics in 1991. She is a mutant mercenary with a unique power—luck manipulation. Domino's abilities grant her the incredible ability to tip the odds in her favor, ensuring that everything goes her way, even in the most dire situations.
In the Deadpool movies, Domino is portrayed as a highly skilled and confident mercenary, played by Zazie Beetz. With her signature black and white costume, complete with a sleek and deadly demeanor, she captivates audiences with her enigmatic charm and unparalleled luck. As a member of the X-Force, Domino showcases her incredible marksmanship and acrobatic skills, making her an indispensable ally in the fight against evil.
Now that you have a glimpse into Domino's captivating persona, let's delve into the step-by-step process of creating a Domino costume that will leave everyone in awe. Are you ready to embrace your inner luck-powered hero? Let's get started!
Check out more movie costume ideas here.