Welcome to our DIY guide on creating an awe-inspiring Commander Lexa costume! If you're a fan of the television series "The 100" and want to embody the fierce and iconic leader, you're in for an exciting and creative adventure. In this guide, we will walk you through the essential elements and steps to bring Commander Lexa's warrior attire to life.
Commander Lexa Costume – The 100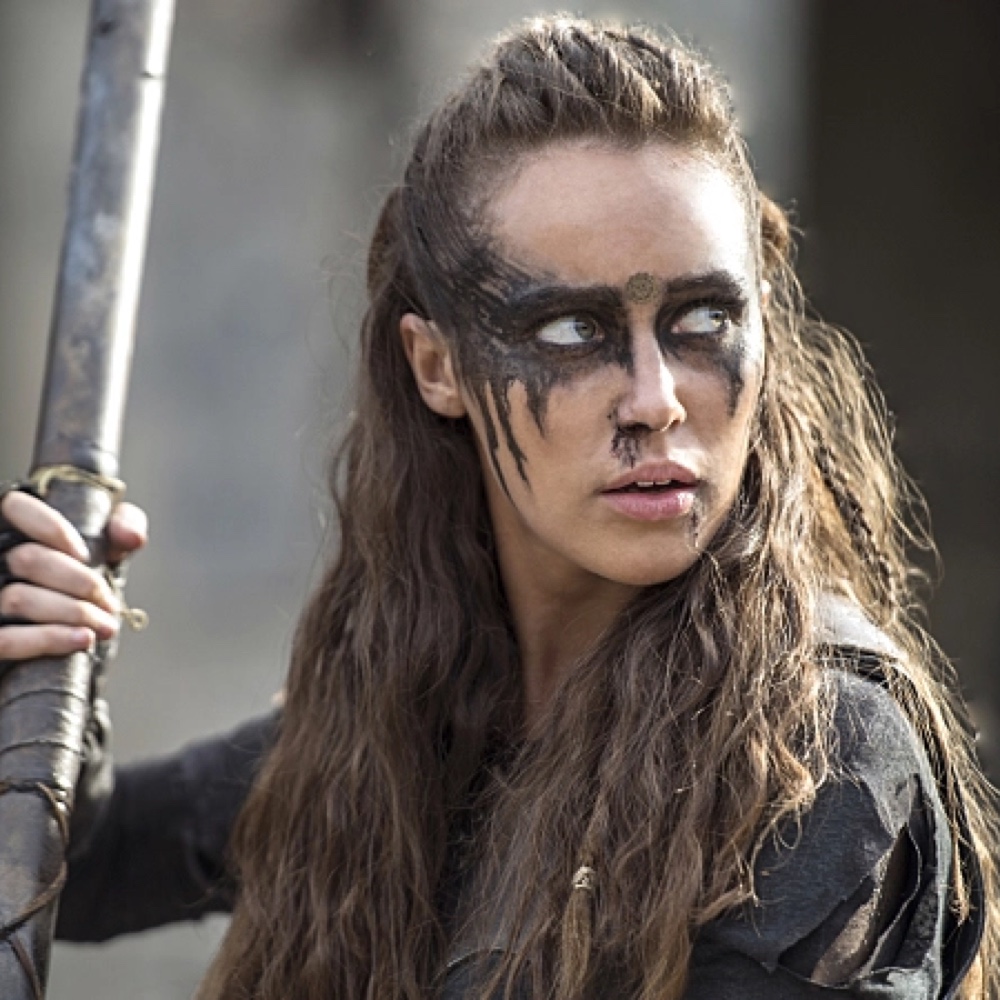 | # | Item | Description |
| --- | --- | --- |
| 1 | Black Long Sleeve T-Shirt | Lay the foundation of your outfit with a classic black long-sleeve t-shirt, offering a versatile and timeless base. |
| 2 | Black Distressed Jeans | Embrace an edgier aesthetic by pairing your shirt with black distressed jeans, adding a touch of ruggedness to your overall look. |
| 3 | Black Thigh High Boots | Opt for a combination of durability and style with sleek black thigh-high boots that elevate your presence and exude confidence. |
| 4 | Black Shoulder Armor and Gauntlets | Channel the commanding presence of Lexa with the addition of black shoulder armor and gauntlets, showcasing strength and leadership. |
| 5 | Red Cloth | Pay homage to Lexa's distinctive style by incorporating a red cloth beneath the shoulder armor, replicating her iconic appearance. |
| 6 | Black Waist Belt | Maintain a streamlined and practical ensemble by cinching your attire with a black waist belt, ensuring both style and ease of movement. |
| 7 | Black Half Finger Gloves | Safeguard your hands while retaining dexterity by donning a pair of sleek black half-finger gloves, striking the perfect balance between protection and functionality. |
| 8 | Dive Knife | Equip yourself with a compact dive knife, offering a practical and versatile tool for various situations that may arise. |
| 9 | Damascus Knife | Conceal a second weapon for strategic maneuvers with a Damascus knife, providing a discreet option for unexpected encounters. |
| 10 | Bokken Sword | Enhance your defensive capabilities with the inclusion of a bokken sword, offering a more visible and readily accessible weapon for effective self-defense. |
| 11 | Black Face Paint | Emulate Lexa's fierce war paint by utilizing black face paint, allowing you to embrace her warrior spirit and complete the transformation into her character. |
Commander Lexa Overview
Commander Lexa is a fictional character from the television series "The 100." Portrayed by actress Alycia Debnam-Carey, Commander Lexa is a strong and charismatic leader known for her tactical skills and unwavering determination. She serves as the commander of the Grounders, a group of post-apocalyptic warriors who inhabit Earth.
In the series, Lexa is depicted as a fierce and pragmatic leader who navigates complex political landscapes and makes difficult decisions for the survival of her people. She is revered for her wisdom, strategic thinking, and unwavering commitment to her principles.
Lexa's character arc explores themes of power, loyalty, and love. She forms a significant bond with the show's protagonist, Clarke Griffin, and their relationship becomes a central aspect of her storyline. Lexa's portrayal as a strong LGBTQ+ character has garnered praise for its positive representation and impact on the television landscape.
Commander Lexa's character is known for her iconic warrior attire, which includes a distinct facial tattoo, elaborate armor, and a fierce presence. Her popularity among fans has made her a beloved and memorable figure in the series, leaving a lasting impact even beyond her time on the show.
Please note that "The 100" television series concluded in 2020, and any further developments or storylines involving Commander Lexa would not be covered in this overview.
Check out more TV show costume ideas here.