Welcome to our marvelous guide on creating a stunning Cleo de Nile costume! Cleo de Nile is a captivating character from the enchanting world of Monster High, known for her regal presence, timeless beauty, and strong-willed nature. As the daughter of the mummy, Cleo embodies the essence of ancient Egypt, exuding elegance and grace with every step she takes. In this guide, we will embark on an extraordinary journey to help you bring this iconic character to life through the creation of an exquisite Cleo de Nile ensemble. Whether you're preparing for a cosplay event, Halloween celebration, or simply want to pay homage to this mesmerizing character, our guide will provide you with the inspiration and step-by-step instructions to craft an unforgettable Cleo de Nile costume. Get ready to immerse yourself in the allure of ancient Egypt and unveil your inner royal with this remarkable transformation.
Cleo de Nile Costume – Monster High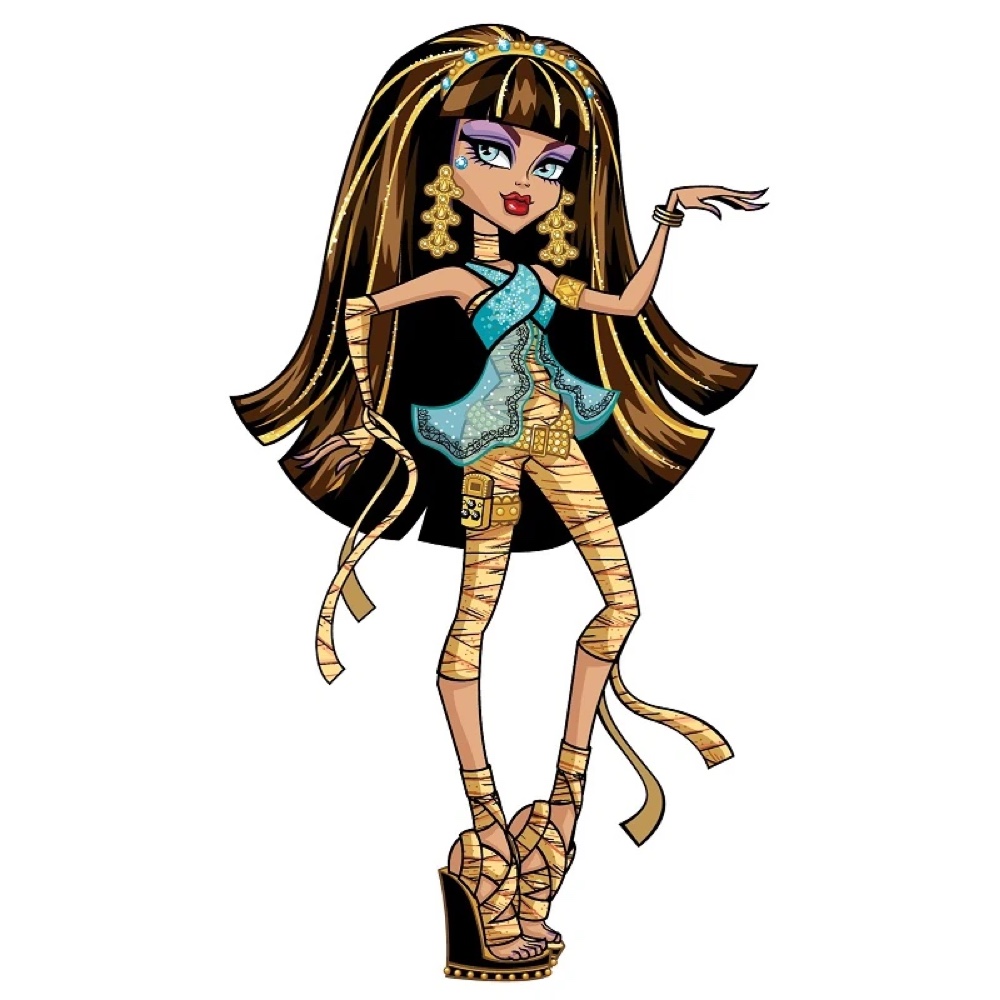 | # | Item | Description |
| --- | --- | --- |
| 1 | Blue Sheer Top | Elevate your style with a captivating blue sheer top, reminiscent of Cleo's fashionable choice. For a touch of modesty, consider complementing it with gauze wrappings around the chest area. |
| 2 | Mummy Wrap Leggings | Embrace Cleo's iconic look by adorning a pair of remarkable mummy wrap leggings, capturing the essence of her distinct style. |
| 3 | Gauze | Create a striking resemblance to a mummy by using rolls of gauze to wrap your arms and torso, adding an intriguing and mysterious touch to your ensemble. |
| 4 | Gold Tie-Up Sandals | Emulate Cleo's fabulous footwear choice with these captivating gold tie-up sandals, adding a touch of glamour to your outfit. |
| 5 | Gold Dangling Earrings | Enhance your look with a pair of exquisite gold dangling earrings, capturing the essence of Cleo's regal style and attention to detail. |
| 6 | Gold Garter | Add a touch of glamour and functionality by wearing a gold garter, inspired by Cleo's choice to keep her phone close at hand. |
| 7 | Gold Belt | Accentuate your mummy wrappings with a stylish gold belt, elevating your overall look and showcasing your attention to detail. |
| 8 | Wig | Complete your transformation into Cleo with this stunning Cleo wig, replicating her signature hairstyle flawlessly. |
| 9 | Kids Costume Set | Unleash your child's imagination by dressing them up as Cleo with this delightful costume set, allowing them to embody the spirit of this beloved character. |
Cleo de Nile Overview
Cleo de Nile is a remarkable character from Monster High, representing the epitome of elegance and sophistication. As the daughter of the mummy, Cleo possesses an aura of mystique and grandeur. Her striking appearance is characterized by flawless golden skin, adorned with intricate Egyptian-inspired makeup, and embellished with captivating jewelry that reflects her royal heritage. Cleo's sleek black hair, accented with golden highlights and adorned with a headdress, adds to her regal allure. Her wardrobe is a harmonious blend of ancient Egyptian motifs and modern fashion, with flowing dresses, detailed accessories, and mesmerizing patterns that pay homage to her rich heritage. Cleo's confident and assertive personality shines through her impeccable style, showcasing her natural leadership qualities. By following our guide, you will embark on a transformation that captures the essence of Cleo de Nile, radiating elegance and royalty in every aspect. So, let the mystique of ancient Egypt guide you as we embark on this extraordinary journey to create a magnificent Cleo de Nile costume.
Check out more movie costume ideas here.