Welcome to our comprehensive guide on creating a remarkable Uncle Fester costume. Whether you're preparing for Halloween, a themed party, or simply embodying the eccentric spirit of the Addams Family, this guide will provide you with all the necessary insights and tips to bring the iconic Uncle Fester character to life. With a touch of humor, darkness, and a dash of electricity, you'll soon become the center of attention with your impressive portrayal of Uncle Fester.
Uncle Fester Costume – The Addams Family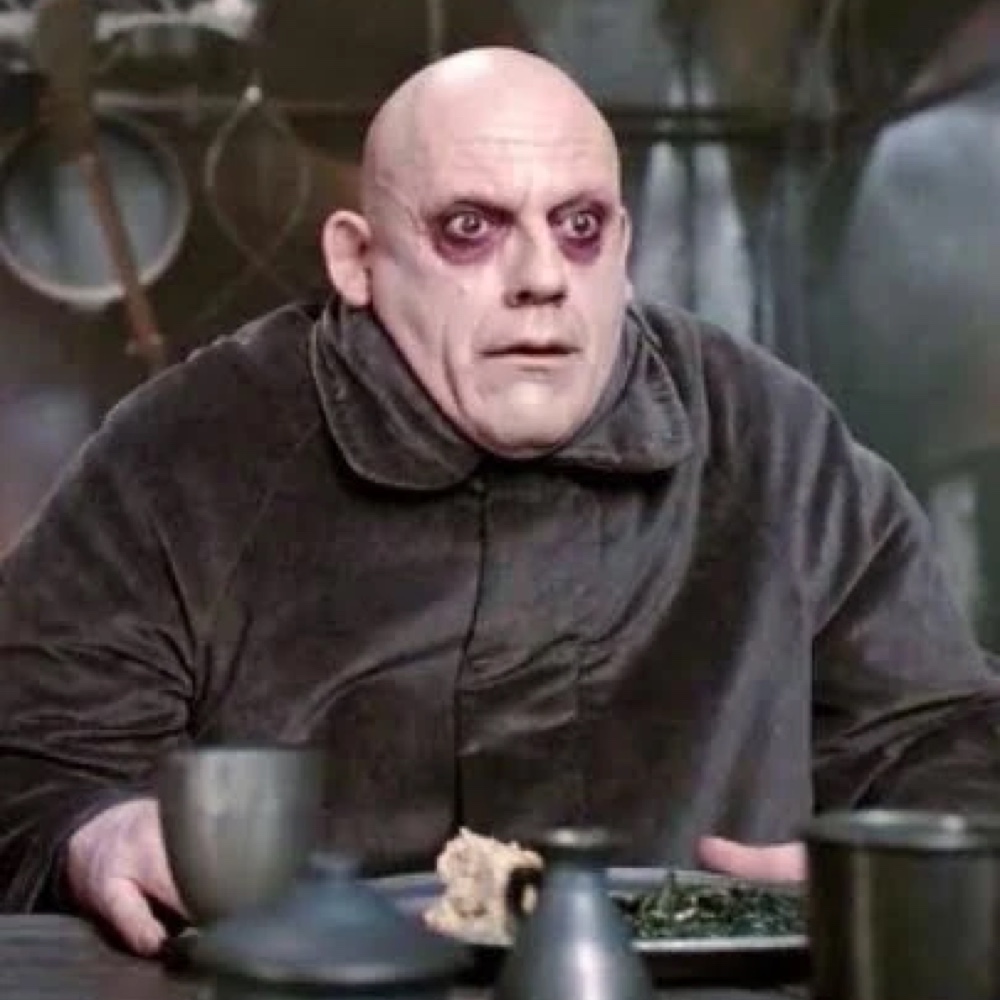 | # | Item | Description |
| --- | --- | --- |
| 1 | Brown Medieval Priest Robe | Step into the enigmatic world of Uncle Fester with his iconic black coat reminiscent of medieval priest robes. Embrace the mysterious aura of this dark and unique attire, perfect for channeling his peculiar charm. |
| 2 | Bald Cap | Capture the distinct look of Uncle Fester's hairless head with a high-quality bald cap. Transform your appearance into one that is immediately recognizable and synonymous with the character's iconic baldness. |
| 3 | Light Up Bulb | Recreate the timeless gag of Uncle Fester's ability to make light bulbs illuminate on their own. This trick bulb adds a touch of whimsy and playfulness to your costume, capturing the essence of Uncle Fester's eccentric nature. |
| 4 | Non-Toxic Face Paint | Achieve the gaunt and pale complexion of Uncle Fester with non-toxic face paint. Transform your visage to reflect his eerie appearance, captivating everyone with your attention to detail. |
| 5 | Costume Set | If you prefer a convenient and hassle-free option, consider a complete costume set that includes all the essentials to embody Uncle Fester. This ready-to-wear ensemble saves you time and effort while still capturing the essence of the character. |
Uncle Fester Overview
Uncle Fester, the lovable yet peculiar uncle from the Addams Family, is a character with an unmistakable appearance and an endearing personality. With a permanently bald head and a penchant for mischief, Uncle Fester radiates a charmingly bizarre aura that has captivated audiences for generations. Known for his ability to light up a light bulb with his mouth and his affinity for the dark and mysterious, Uncle Fester's eccentricities make him an iconic figure in the realm of Halloween costumes and character portrayals.
Embracing Uncle Fester's distinctive traits, both in appearance and demeanor, will allow you to fully embody this beloved character. In the following sections of this guide, we will explore the key elements that constitute an authentic Uncle Fester costume, from clothing and accessories to makeup and special effects. Prepare to embark on a journey that celebrates the peculiarities of Uncle Fester and grants you the opportunity to channel his mischievous charm. Let's get started!
Check out more movie costume ideas here.