If you want to rock out at your next fancy dress party or on Halloween there is no better way than a Dave Grohl costume. This guide looks at everything you need to dress just like the Foo Fighters front man.
Dave Grohl Costume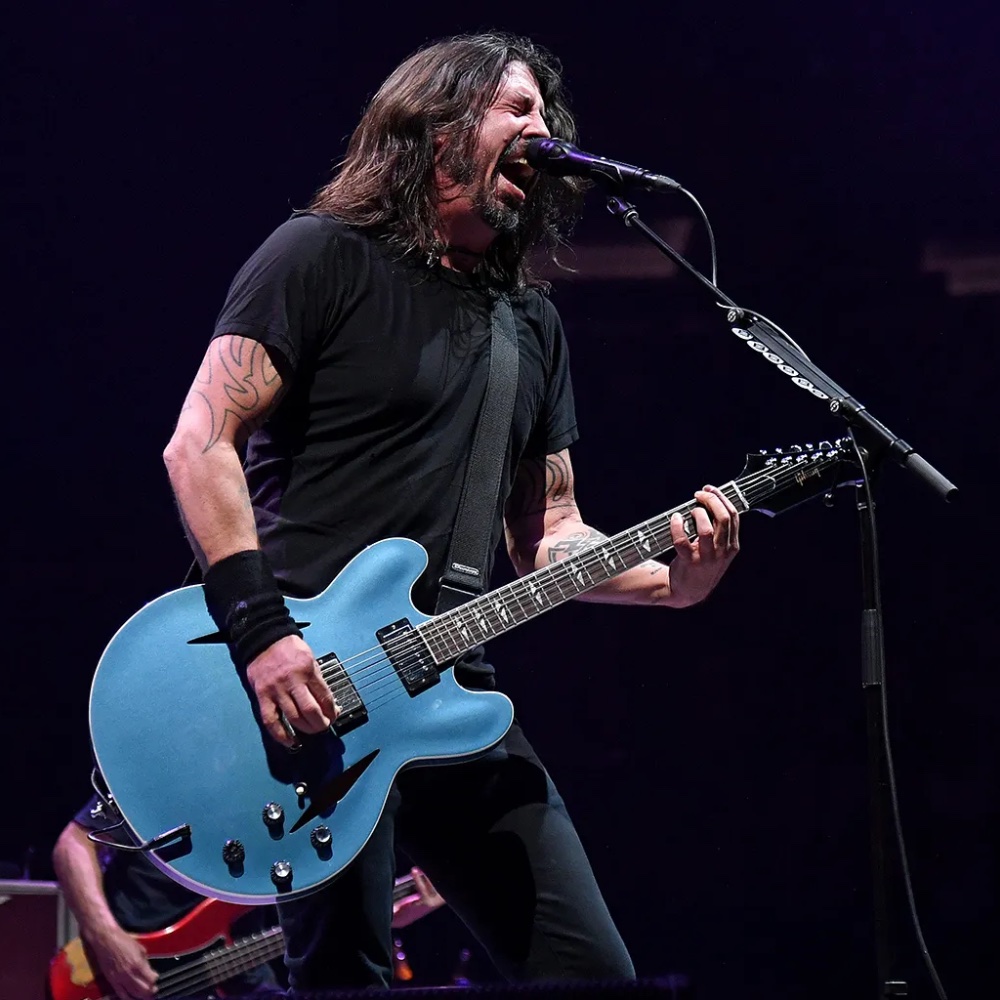 | | |
| --- | --- |
| Wig | Dave Grohl is known for his distinctive hairstyle, and a wig mimicking his signature long, wavy hair is crucial to capturing his look. |
| Fake Goatee | Grohl often sports facial hair, and a fake goatee helps replicate his well-groomed beard, adding a recognizable element to the costume. |
| Thor's Hammer Necklace | Dave Grohl has been spotted wearing a pendant resembling Thor's hammer, Mjölnir, which adds a unique accessory to the costume and showcases his personal style. |
| Tattoo Marker | Grohl has several tattoos on his arms, and a tattoo marker allows you to replicate some of his inked artwork, adding authenticity to the costume. |
| Black Arm Warmers | Arm warmers, similar to those Grohl often wears, complete the rocker look and provide an extra layer of detail to your costume. |
| Black T-Shirt | A black T-shirt serves as the foundation of the costume, as Grohl is frequently seen wearing simple yet stylish black tees during performances. |
| Black Jeans | Pair the black T-shirt with black jeans to emulate Grohl's casual yet cool stage presence. |
| Blue Guitar | Dave Grohl is known for his guitar-playing skills, and a blue prop guitar adds an unmistakable rockstar element to your costume. Even though it's a prop, it helps capture his musician persona. |
Dave Grohl Overview
Dave Grohl is a highly influential American musician known for his multifaceted career in rock music. Born on January 14, 1969, in Warren, Ohio, Grohl rose to fame as the drummer of the legendary rock band Nirvana and later achieved further acclaim as the frontman and guitarist of Foo Fighters. Here's an overview of Dave Grohl's remarkable career:
Early Musical Journey:
Dave Grohl's passion for music began at a young age, and he started playing guitar and drums during his early teens.
He played in various punk and hardcore bands in the Washington, D.C., area before joining the iconic punk rock band Scream as their drummer.
Nirvana and Breakthrough Success:
In 1990, Grohl joined Nirvana, led by Kurt Cobain, as their drummer.
Nirvana's second album, "Nevermind" (1991), featuring Grohl's powerful drumming, catapulted the band to global superstardom.
Grohl's contributions to Nirvana's music included the drumming for hits like "Smells Like Teen Spirit."
Foo Fighters and Solo Ventures:
Following Kurt Cobain's tragic death in 1994, Dave Grohl formed his own band, Foo Fighters, where he took on the roles of lead vocalist, guitarist, and songwriter.
Foo Fighters achieved immense success, releasing numerous chart-topping albums and hit songs over the years.
In addition to his work with Foo Fighters, Grohl has engaged in various solo projects and collaborations with other musicians.
Multi-Instrumentalist and Songwriter:
Grohl's versatility as a musician extends beyond drums and guitar; he is proficient on several instruments and often contributes to various instruments on Foo Fighters' albums.
His songwriting skills have led to the creation of numerous rock anthems known for their catchy melodies and memorable lyrics.
Documentary Filmmaker:
In addition to his musical career, Dave Grohl has directed and produced several acclaimed documentaries, including "Sound City" (2013) and "Sonic Highways" (2014).
These films explore the history and culture of music, highlighting Grohl's passion for the craft.
Enduring Influence:
Dave Grohl's impact on rock music is immeasurable, and he remains a respected figure in the industry.
His dedication to live performances and his genuine love for music have endeared him to fans worldwide.
Dave Grohl's journey from a young musician in punk bands to becoming a rock legend reflects his enduring passion for music and his ability to evolve and adapt in the ever-changing music landscape. His contributions to the world of rock continue to inspire aspiring musicians and entertain fans across generations.
Check out more celebrity costume ideas here.