In this complete guide we will take a look at all the items you need to put together and make your own Ted Bundy costume. As you would imagine a serial killer fancy dress is best suited for Halloween. However, with that said, it can also be used for other occasions such as a fancy dress party.
Ted Bundy Costume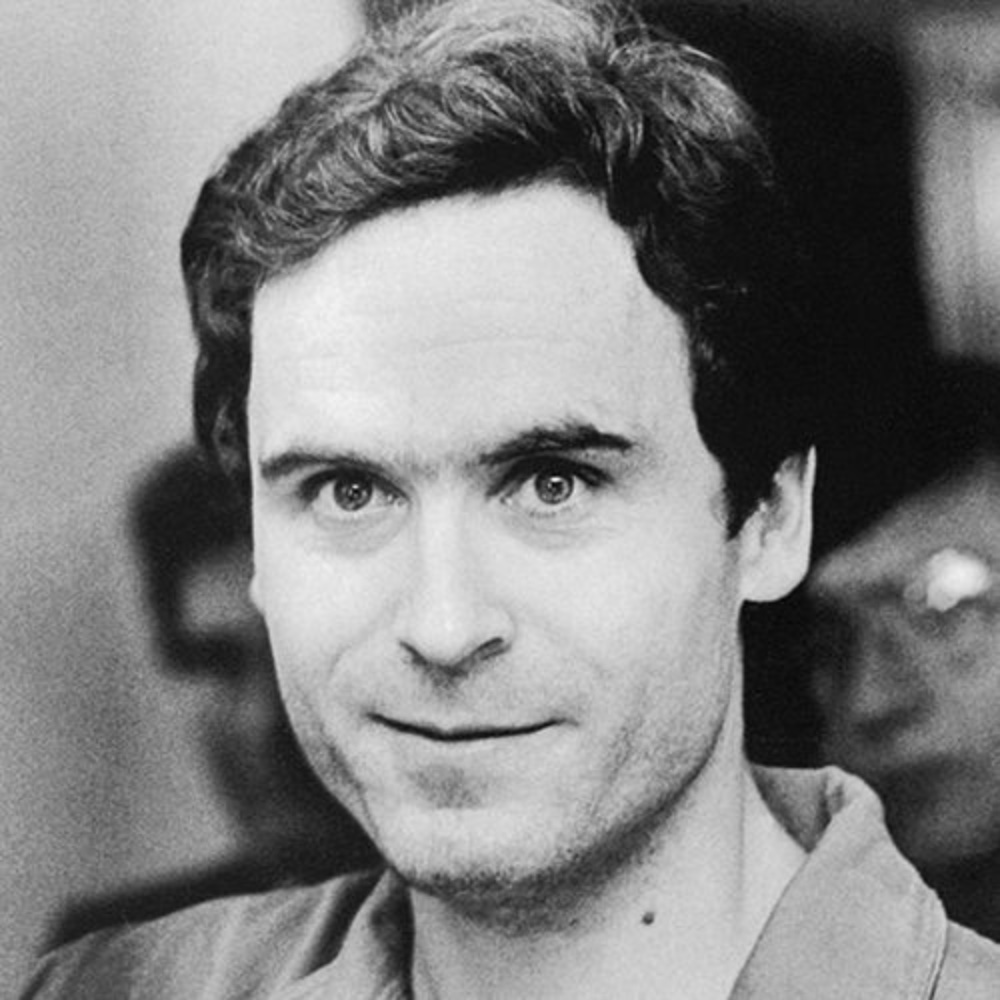 | # | Item | Description |
| --- | --- | --- |
| 1 | Striped Polo Shirt | For a stylish vintage look, start with a classic striped polo shirt. This timeless piece adds a touch of sophistication to your attire. |
| 2 | Leather Jacket | To elevate your style, top off the shirt with a premium leather jacket. The leather jacket not only adds a layer of warmth but also exudes a rugged charm. |
| 3 | Blue Flared Pants | Wear a pair of blue flared pants, too. |
| 4 | Brown Shoes | Complete the look with this pair of shoes. |
Ted Bundy Overview
Ted Bundy (Theodore Bundy) was an infamous American serial killer who terrorized multiple states during the 1970s. He is one of the most well-known and reviled serial murderers in U.S. history. Here is an overview of Ted Bundy:
Early Life and Background:
Ted Bundy was born on November 24, 1946, in Burlington, Vermont, USA.
He grew up in a seemingly normal family environment, and there were no initial signs of his future criminal activities.
Bundy was often described as charming, intelligent, and articulate, which he used to his advantage.
Criminal Activities:
Bundy's killing spree began in the early 1970s when he started abducting and murdering young women.
He was known for his ability to lure victims, often posing as an authority figure or feigning injury to gain their trust.
Bundy's crimes escalated over time, and he became known for his extreme brutality, which included sexual assault and murder.
He moved across several states, making it difficult for law enforcement to apprehend him.
Capture and Legal Proceedings:
Bundy was arrested multiple times for various offenses, including theft and suspicious activities, but it wasn't until 1975 that he was linked to the string of murders.
He was eventually apprehended in 1975, and his trial began in 1976.
Bundy defended himself during his trials, often displaying a manipulative and charming demeanor in court.
He was convicted of numerous murders and received multiple death sentences.
Escapes and Execution:
Bundy managed to escape from custody twice, creating a nationwide manhunt.
After his second capture, he was sentenced to death in multiple states.
On January 24, 1989, Ted Bundy was executed in the electric chair at Florida State Prison, ending his reign of terror.
Legacy:
Ted Bundy's case remains a subject of fascination and study for criminologists, psychologists, and law enforcement agencies.
His ability to deceive and manipulate those around him has led to numerous books, documentaries, and films exploring his life and crimes.
Bundy's story serves as a stark reminder of the darkness that can lurk behind a charming facade.
Ted Bundy's life and crimes have left an indelible mark on the history of criminal psychology and law enforcement. His actions continue to be a chilling example of the depths of human depravity and the importance of vigilance in identifying and apprehending serial killers.
Check out more Miscellaneous costume ideas here.