Step into the boxing ring and unleash your inner champion with our comprehensive guide on creating an authentic Little Mac costume! Little Mac, the determined pugilist from the "Punch-Out!!" series, has won the hearts of gamers with his relentless spirit and underdog story. If you've ever dreamt of becoming this iconic character known for his unwavering determination and boxing prowess, you're in for an inspiring journey. In this guide, we'll guide you through the steps to craft an impressive Little Mac costume that captures all the heart and tenacity of this legendary boxer. So, lace up your gloves, embrace the fighting spirit, and let's punch our way to becoming Little Mac!
Little Mac Costume – Punch Out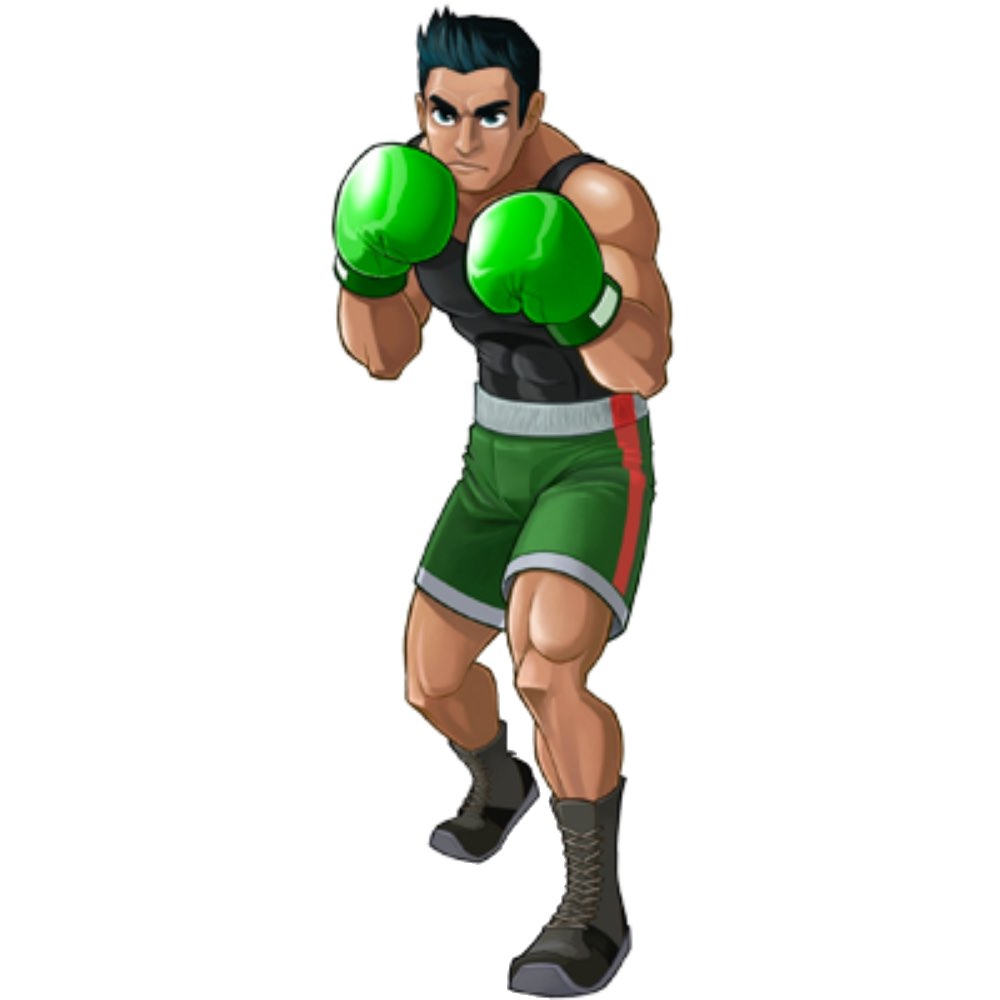 | | |
| --- | --- |
| Neon Green Boxing Gloves | The neon green boxing gloves are a signature accessory of Little Mac's attire. They represent his role as a boxer and emphasize his fighting spirit. These gloves are instantly recognizable and essential to complete the costume. |
| Slim Fit Tank Top in Black | Little Mac is often depicted wearing a black tank top, which adds to his athletic appearance. The Calvin Klein tank top, known for its slim fit, helps replicate the character's physique and iconic outfit. |
| Mesh Shorts in Varsity Green | Little Mac's green mesh shorts are a defining element of his attire. They are characteristic of his boxing outfit and add authenticity to the costume. |
| Hi-Top Boxing Boots in Black | The black hi-top boxing boots complete Little Mac's athletic look. These boots are suitable for a boxer like him and ensure that your costume is true to the character's appearance. |
Little Mac Overview
Little Mac is the main protagonist of the "Punch-Out!!" video game series, known for his boxing skills and determination. Here's a brief overview of the character:
1. Underdog Boxer: Little Mac begins his boxing career as an underdog, striving to prove himself in the ring. His journey from obscurity to stardom is a central theme in the game.
2. Iconic Attire: He typically wears a green tank top, green boxing shorts, a pair of boxing gloves, and sneakers. This attire is iconic and instantly recognizable as Little Mac's outfit.
3. Determined Spirit: Little Mac is characterized by his unwavering determination to improve and succeed. He overcomes challenges and adversaries through hard work and grit.
4. Versatile Fighter: In the game, Little Mac is a versatile fighter with a range of punches and special moves. His agility and quick reflexes make him a formidable opponent in the boxing ring.
**5. Trainer: Doc Louis: Doc Louis serves as Little Mac's trainer and mentor, providing advice and encouragement throughout the game. Their close bond is a central part of the storyline.
6. Championship Aspirations: Little Mac's ultimate goal is to become a boxing champion and prove his worth in the ring. Players guide him through challenging opponents on his path to the top.
7. Inspirational Story: Little Mac's journey from humble beginnings to championship glory is an inspirational tale of perseverance and dedication, making him a beloved character in gaming history.
As you embark on creating your Little Mac costume, it's essential to capture the character's determination, iconic attire, and fighting spirit. With the right costume elements and a dose of Little Mac's tenacity, you'll become the embodiment of this legendary boxer, ready to step into the ring and face any challenge that comes your way!
Check out more Punch Out costume ideas.