Get ready to channel your inner medical expertise and gaming nostalgia as we guide you through the process of creating your very own Dr. Mario costume! If you've ever been captivated by the iconic Nintendo character who combines medical know-how with puzzle-solving skills, you're in for a healthy dose of creativity and fun. Whether you're preparing for a cosplay event, a themed party, or simply want to pay tribute to the beloved Dr. Mario, this guide will lead you through each step to help you become the puzzle-solving physician himself.
Dr. Mario Costume – Super Mario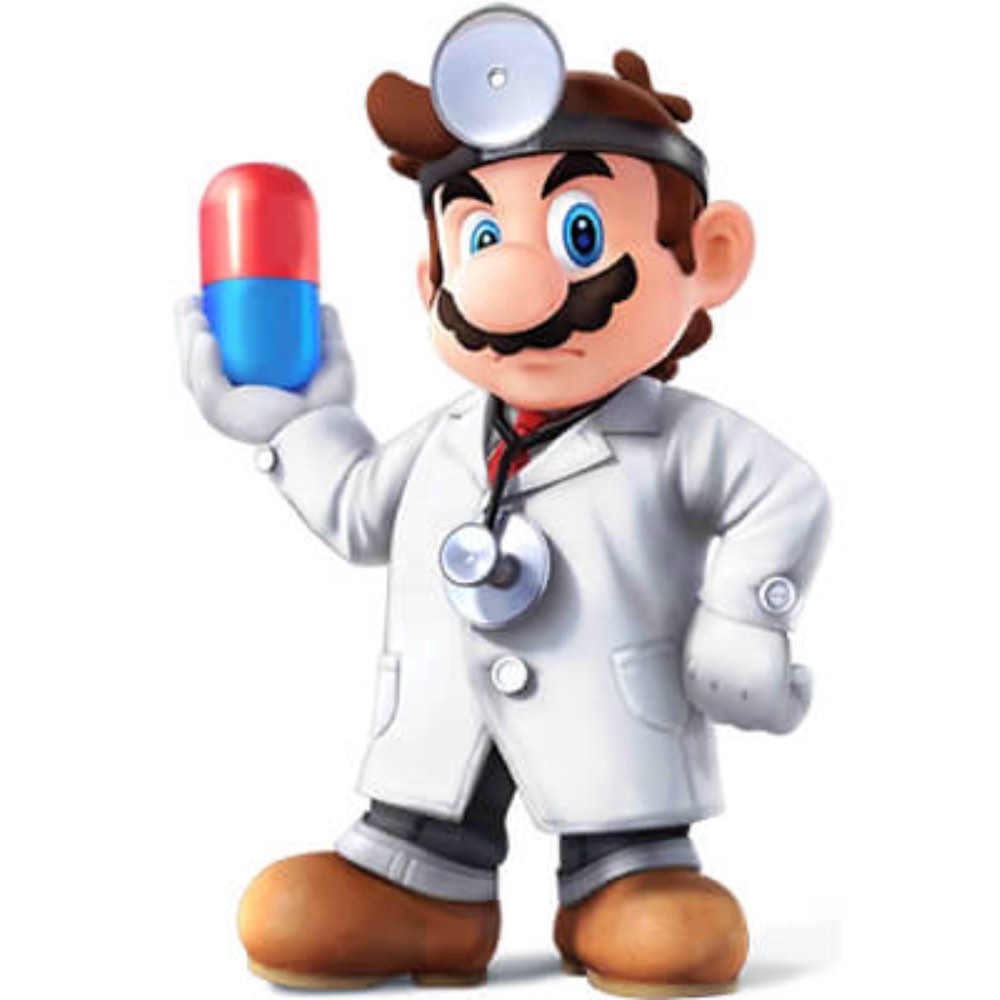 | | |
| --- | --- |
| Stethoscope | The stethoscope is an iconic medical accessory that signifies Dr. Mario's role as a physician and adds authenticity to the costume. |
| Head Mirror | he head mirror, often worn by doctors, is another medical accessory that reinforces Dr. Mario's professional image. |
| Lab Coat | The lab coat is a key component of Dr. Mario's attire, signifying his role as a medical practitioner and adding a touch of realism to the costume. |
| White Gloves | White gloves are commonly worn by healthcare professionals, and they complete Dr. Mario's medical ensemble. |
| Mario Mustache | The iconic Mario mustache is an essential element, as it distinguishes Dr. Mario from a generic doctor and links him to the famous plumber. |
| White Button Down Shirt | The white button-down shirt is worn beneath the lab coat and contributes to the character's professional appearance. |
| Red Tie | The red tie adds a pop of color to the costume and complements the red "M" emblem on Dr. Mario's cap. |
| Gray Pants | Gray pants match the color scheme of Dr. Mario's outfit and provide a professional and polished look. |
| Brown Work Boots | Brown work boots are practical footwear for a physician and are in line with Dr. Mario's overall style. |
| Clipboard | The clipboard is a symbolic prop associated with doctors, allowing you to mimic Dr. Mario's medical consultations and prescriptions. |
| Plush Pills | Plush pills are a playful addition to the costume, representing the viruses that Dr. Mario combats in his puzzle games. |
| White Cloth for Cape | The white cloth can be used to create a cape or to drape over your shoulders, adding a touch of superhero flair to the character. |
Dr. Mario Overview
Dr. Mario, the medical alter ego of the famous plumber, is a character known for his puzzle-solving adventures and colorful personality. Here's a brief overview of the character:
1. Medical Attire: Dr. Mario is recognized by his distinctive medical attire, which includes a white lab coat, a red "M" emblem on his cap, a stethoscope, and white gloves. His attire symbolizes his role as a physician.
2. Virus-Vanquisher: In his puzzle-based games, Dr. Mario takes on the role of a virus-vanquishing doctor. Players help him eliminate colorful viruses by matching them with similarly colored capsules, adding a unique twist to the puzzle genre.
3. Cheerful and Energetic: Dr. Mario exudes a cheerful and energetic personality, reflecting his dedication to both medicine and puzzle-solving. His determination is contagious, making him a lovable character for players of all ages.
4. Puzzling Adventures: Dr. Mario's appearances in puzzle games have become iconic moments in the Mario series, showcasing his problem-solving skills and adding a different dimension to the franchise.
5. Timeless Appeal: Dr. Mario's games have stood the test of time, captivating players with their engaging gameplay and memorable music, contributing to his enduring popularity.
Creating a Dr. Mario costume allows you to embody the cheerful and puzzle-solving spirit of this beloved character. Whether you're dressing up for a convention, a costume party, or simply to celebrate the world of Super Mario, this guide will help you craft an authentic Dr. Mario costume that captures the essence of the lovable physician. So, without further ado, let's embark on the healthy journey of creating your very own Dr. Mario costume!
Check out more Mario costume ideas here.