Prepare to dive into the whimsical world of Super Mario as we guide you through the process of creating your very own Nabbit costume! If you've ever wanted to embody the mischievous and mysterious character known for snatching power-ups and evading capture, you're in the right place. Whether you're gearing up for a cosplay event, a costume party, or just want to celebrate the charm of the Super Mario universe, this guide will walk you through every step to help you become the elusive and unforgettable Nabbit.
Nabbit from Super Mario Costume – Super Mario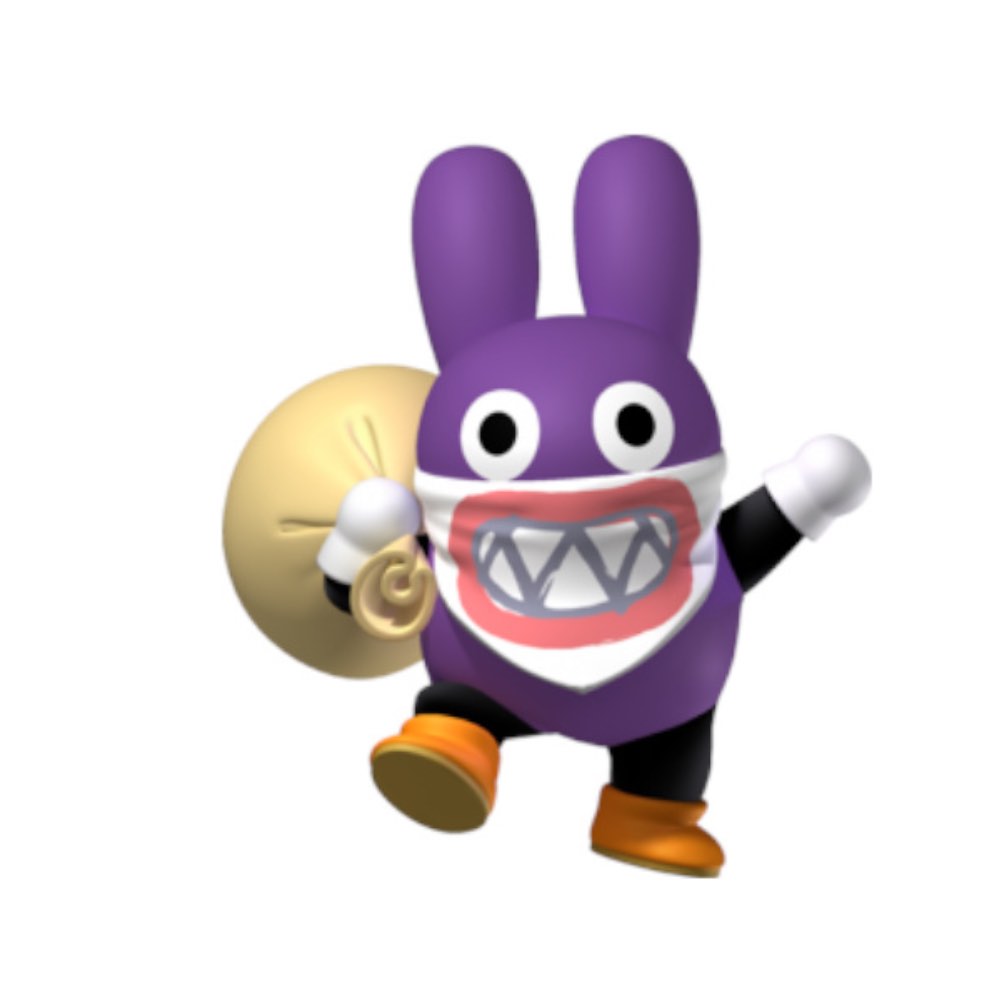 | | |
| --- | --- |
| Purple Hoodie | The purple hoodie serves as the base of the costume, mimicking Nabbit's purple body and providing the foundation upon which other costume elements are added. |
| Purple Rabbit Ears | The rabbit ears are a signature feature of Nabbit's appearance, and they are essential for capturing the character's playful and mischievous look. |
| Fabric Fusion | Fabric fusion is used to securely attach the rabbit ears to the hood of the purple hoodie, ensuring they stay in place during wear. |
| White Felt Circles | These felt circles are used to create Nabbit's distinctive large eyes, adding a playful and cartoony element to the costume. |
| Black Felt | Black felt is used to create Nabbit's facial features, including the nose and mouth, bringing the character's face to life. |
| White Bandana | The white bandana replicates the white bib-like garment that Nabbit wears and is a crucial component of the costume. |
| Fabric Paint Pens | Fabric paint pens are used to create Nabbit's expressive facial features and details on the white bandana, ensuring accuracy and durability. |
| Black Jeans | Black jeans are worn as the lower half of the costume, matching the black coloration of Nabbit's legs and adding comfort to the outfit. |
| Orange Sneakers | Orange sneakers mimic Nabbit's distinctive footwear, completing the costume's look and ensuring comfort during wear. |
| White Gloves | White gloves are an essential part of Nabbit's ensemble and add to the overall accuracy of the costume. |
| Canvas Bag | A canvas bag can be used as a prop to replicate Nabbit's thieving nature, adding an extra layer of character immersion to the costume. |
Nabbit from Super Mario Overview
Nabbit is a delightful and enigmatic character who made his debut in the Super Mario franchise. He's known for his distinctive appearance and penchant for mischief.
Here's a brief overview of the character:
1. Thief with a Twist: Nabbit is a playful and somewhat mischievous character who has a habit of stealing power-ups from Toadette and other characters in the Super Mario games.
2. Iconic Outfit: Nabbit's appearance includes a purple bandit-like mask, a blue bib-like garment, white gloves, and large rabbit-like ears. His unique outfit makes him instantly recognizable.
3. Elusive Nature: Nabbit is known for his ability to move quickly and elude capture, adding an element of challenge to the games in which he appears.
4. Playable Character: In some Super Mario games, Nabbit becomes a playable character, offering a unique twist on gameplay with his distinctive abilities.
5. Endearing Mystery: While Nabbit's backstory and motivations remain mysterious, his presence in the Super Mario universe adds an element of intrigue and fun to the games.
Creating a Nabbit costume allows you to embody this charismatic and elusive character, bringing his playful spirit to life. Whether you're dressing up for a convention, a costume party, or simply for the joy of celebrating Super Mario, this guide will help you craft an authentic Nabbit costume that captures the charm of the Super Mario world. So, without further ado, let's dive into the step-by-step process of creating your very own Nabbit costume!
Check out more Mario costume ideas here.