Welcome to "Embrace the Elegance: A Guide to Becoming Duke Silver"! In this guide, we will delve into the mysterious and captivating world of one of Pawnee's most intriguing characters, Duke Silver. Whether you're a devoted fan of the hit TV show "Parks and Recreation," attending a costume party, or simply captivated by the allure of Duke's secret identity, this guide is here to help you channel your inner smooth jazz persona. Join us as we unravel the key elements to crafting an enigmatic and stylish Duke Silver costume that will leave everyone longing for more.
Duke Silver Costume – Parks and Recreation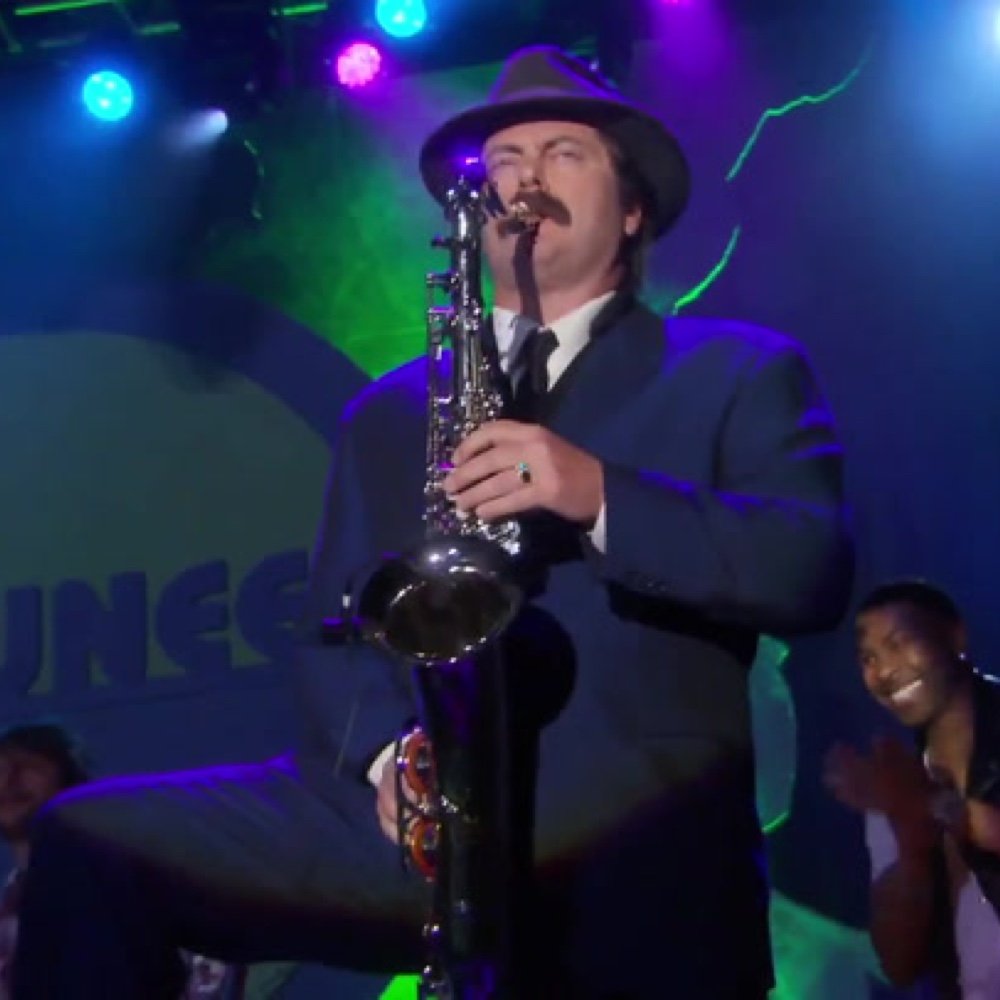 | # | Item | Description |
| --- | --- | --- |
| 1 | Red Undershirt | Elevate your style with the vibrant Red Undershirt, just like Duke. This versatile piece adds a pop of color to your outfit while maintaining a casual and comfortable look. Whether you're performing on stage or simply hanging out with friends, this red undershirt will make you stand out from the crowd. Complete your Duke-inspired ensemble and embrace your inner crooner with this stylish piece. |
| 2 | Gray 3-piece Suit | Dress to impress with the Gray 3-piece Suit, inspired by Duke's sophisticated style. This semi-formal suit exudes elegance and charm, perfect for any special occasion or performance. Leave the vest unbuttoned for a relaxed yet refined look that captures Duke's effortless coolness. Whether you're on stage or making a grand entrance, this suit will ensure you make a lasting impression. |
| 3 | Crew Socks | Step into the spotlight with Duke's signature style by wearing these comfortable Crew Socks. These socks not only keep your feet warm and cozy but also add a touch of authenticity to your Duke-inspired attire. Let your feet feel the rhythm as you channel Duke's musical prowess and captivate the audience with your performance. Complete your look with these essential accessories and make every step count. |
| 4 | Black Oxfords | Walk in Duke's footsteps with confidence by donning these sleek Black Oxfords. These classic shoes add a touch of sophistication to your outfit, whether you're performing on stage or attending a formal event. Crafted with premium leather, these Oxfords ensure both style and comfort. Let your feet make a statement and leave a lasting impression, just like Duke Silver himself. |
| 5 | Black Fedora | Add a touch of mystery and style to your ensemble with the iconic Black Fedora, inspired by Duke's captivating persona. This timeless accessory, adorned with two red bands, instantly elevates your look and exudes an air of confidence. Whether you're channeling your inner jazz musician or embracing a dapper aesthetic, this Black Fedora is a must-have. Complete your Duke Silver transformation and leave a lasting impression wherever you go. |
| 6 | Gold Saxophone | Embrace your inner Duke Silver with the majestic Gold Saxophone. This instrument is synonymous with Duke's musical genius and his smooth jazz performances. Whether you're a seasoned musician or a beginner, playing this gold saxophone will transport you to the soulful melodies of Duke's world. Let the music flow and create enchanting tunes that capture the essence of Duke Silver. Take your musical journey to new heights with this exquisite instrument. |
| 7 | Sunglasses | Add a touch of mystery and intrigue to your Duke-inspired ensemble with these stylish Black Sunglasses. Just like Ron's alter ego act, these sunglasses bring a sense of mystique to your persona. Whether you're exploring the world incognito or simply want to shield your eyes from the sun, these sunglasses will keep you looking cool and confident. Step into the spotlight and embrace the charm of Duke Silver with this essential accessory. |
Duke Silver Overview
Duke Silver, the alter ego of Ron Swanson, is a character shrouded in mystery and charm. Played by the talented Nick Offerman, Duke is a jazz musician who transforms into a smooth-talking, saxophone-playing sensation by night. Known for his silky baritone voice and magnetic stage presence, Duke captivates audiences with his soulful melodies and suave demeanor.
When it comes to fashion, Duke Silver exudes timeless elegance and sophistication. He favors classic attire that perfectly complements his charismatic personality. Duke can often be seen wearing tailored suits in shades of black, navy, or charcoal gray. The suits are impeccably fitted, accentuating his tall and commanding presence. The combination of a crisp white dress shirt, a sleek tie, and a neatly folded pocket square completes his dapper look.
To add a touch of intrigue and mystique, Duke Silver dons a black fedora with two red bands encircling it. The fedora serves as a signature accessory that distinguishes Duke from his daytime persona, Ron Swanson. This striking hat symbolizes his transformation into a jazz legend and adds an air of sophistication to his overall ensemble.
Attention to detail is essential in capturing Duke Silver's essence. He pays meticulous attention to his grooming, with a well-groomed mustache and a neatly trimmed beard that adds to his refined and debonair appearance. Duke's confidence, charm, and unwavering dedication to his craft make him an iconic character in the world of "Parks and Recreation."
By immersing yourself in the style and persona of Duke Silver, you'll not only create an extraordinary costume but also embody the essence of a talented musician and captivating performer. So, let's explore the elements and tips to help you craft an authentic and alluring Duke Silver costume. Prepare to mesmerize the crowd with your jazz-infused allure and embrace the elegance of Duke Silver!
Check out more TV show costume ideas here.