Welcome to the ultimate guide on crafting an iconic costume inspired by the enigmatic character, Gomez Addams. In this comprehensive tutorial, we will explore the essence of Gomez Addams and provide you with invaluable insights and step-by-step instructions to bring this eccentric and charismatic character to life. Whether you're preparing for a costume party, a cosplay event, or simply want to channel your inner Gomez, this guide will equip you with the knowledge and creativity needed to create an unforgettable Gomez Addams costume that captures his unique charm and dark humor.
Gomez Addams Costume – The Addams Family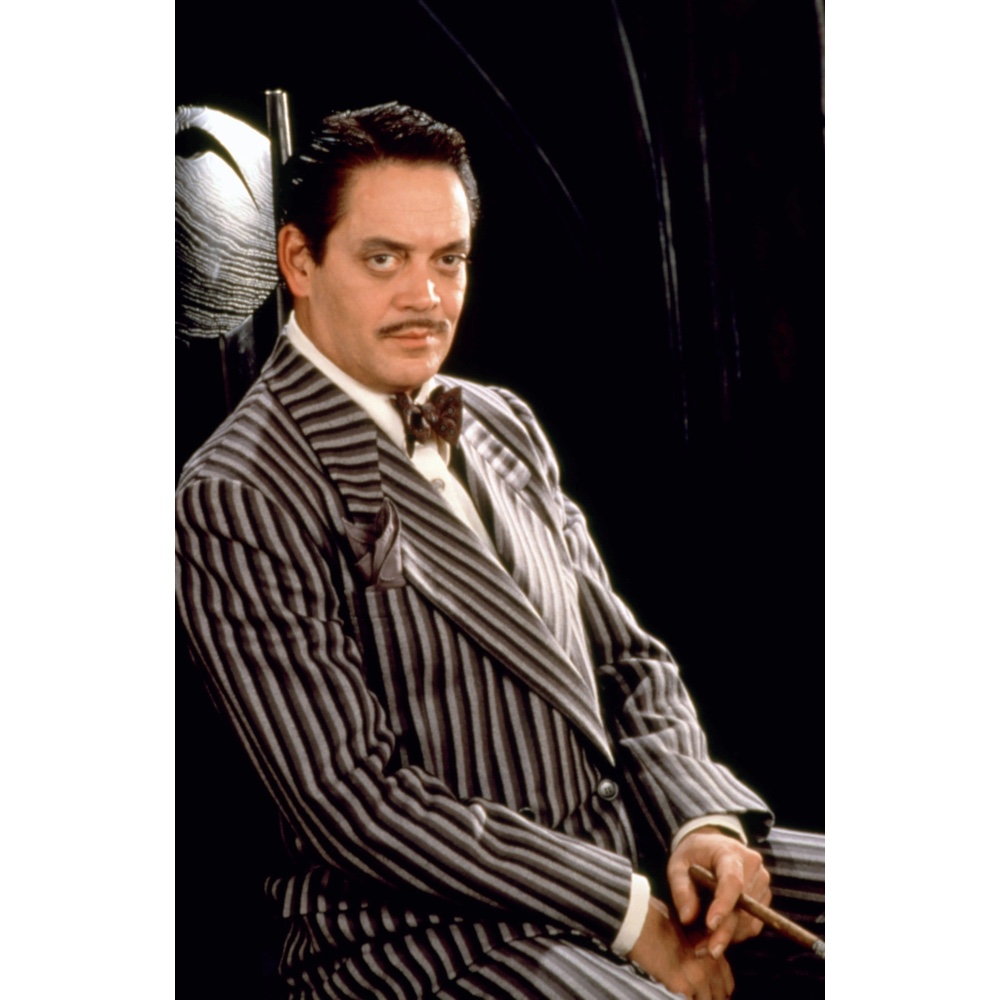 | # | Item | Description |
| --- | --- | --- |
| 1 | Black Striped Suit | Step into the shoes of Gomez with this striking black striped suit, reminiscent of the stylish attire favored by Mafia bosses. The chalk-striped pattern adds a touch of sophistication to your costume, making you stand out as the suave and enigmatic character. |
| 2 | White Dress Shirt | A crisp and classic white dress shirt is a must-have element of Gomez's ensemble. This essential piece complements the black suit perfectly and adds a touch of elegance to your overall look. Ensure that the shirt fits well and features a regular collar for a polished appearance. |
| 3 | Black Oxfords | Gomez's sophisticated style is completed with a pair of sleek black Oxfords. These classic shoes exude professionalism and refinement, adding a touch of formal elegance to your costume. Choose a comfortable and well-crafted pair that will keep you confidently striding through any event. |
| 4 | Red Patterned Bow Tie | Add a dash of eccentricity to your Gomez Addams costume with a vibrant red patterned bow tie. This eye-catching accessory perfectly reflects Gomez's unique personality and adds a playful twist to your attire. Choose a bow tie with an intriguing pattern that captures the essence of Gomez's individuality. |
| 5 | Black Wig & Mustache | No Gomez Addams costume is complete without his iconic mustache. Enhance your resemblance to this beloved character with a high-quality black wig and mustache set. The wig should be styled in slicked-back fashion, while the mustache adds the perfect touch of sophistication. Get ready to charm everyone with your Gomez-inspired look. |
| 6 | Fake Cigar | Emulate Gomez's charismatic persona by adding a prop that reflects his love for a touch of rebellion. A fake cigar will lend an air of mystery and mischievousness to your costume, creating a captivating presence as you confidently embody Gomez's character. Remember to handle it responsibly and with respect to those around you. |
| 7 | Full Costume Set | If you're short on time or prefer a convenient option, a full costume set inspired by Gomez Addams is a fantastic choice. This comprehensive ensemble provides all the essential elements, including the suit, dress shirt, bow tie, wig, and mustache, allowing you to effortlessly transform into Gomez with minimal effort. It's a perfect solution for those seeking a complete and ready-to-wear Gomez Addams costume. |
Gomez Addams Overview
Gomez Addams is the patriarch of the Addams Family, known for his flamboyant personality, suave demeanor, and undying love for his wife, Morticia. He is characterized by his distinguished appearance and eccentric fashion sense. Gomez is often seen wearing a tailored black pinstripe suit, exuding an air of sophistication and mystery. His attire is accompanied by a white dress shirt with a high collar, creating a striking contrast against his dark ensemble. To complete his iconic look, Gomez sports a black bowtie, adding a touch of refinement to his enigmatic persona. With his slicked-back hair, pencil-thin mustache, and an air of confidence, Gomez Addams embodies the perfect blend of charm, mischief, and a hint of darkness. By immersing yourself in the spirit of Gomez Addams and meticulously recreating his signature style, you will embody the character's charisma and captivate everyone around you. So, let's embark on this thrilling journey of bringing Gomez Addams to life through the art of costume creation.
Check out more movie costume ideas here.