Welcome to "Unveiling Elegance: A Guide to Becoming Janet Snakehole"! In this guide, we will embark on a journey into the world of sophistication and intrigue as we delve into the enchanting character of Janet Snakehole. Whether you're a devoted fan of the beloved TV show "Parks and Recreation," attending a costume party, or simply captivated by Janet's enigmatic persona, this guide is here to help you channel your inner elegance and embrace the allure of Janet Snakehole's mystique. Join us as we unravel the key elements to creating a captivating Janet Snakehole costume that will leave a lasting impression.
Janet Snakehole Costume – Parks and Recreation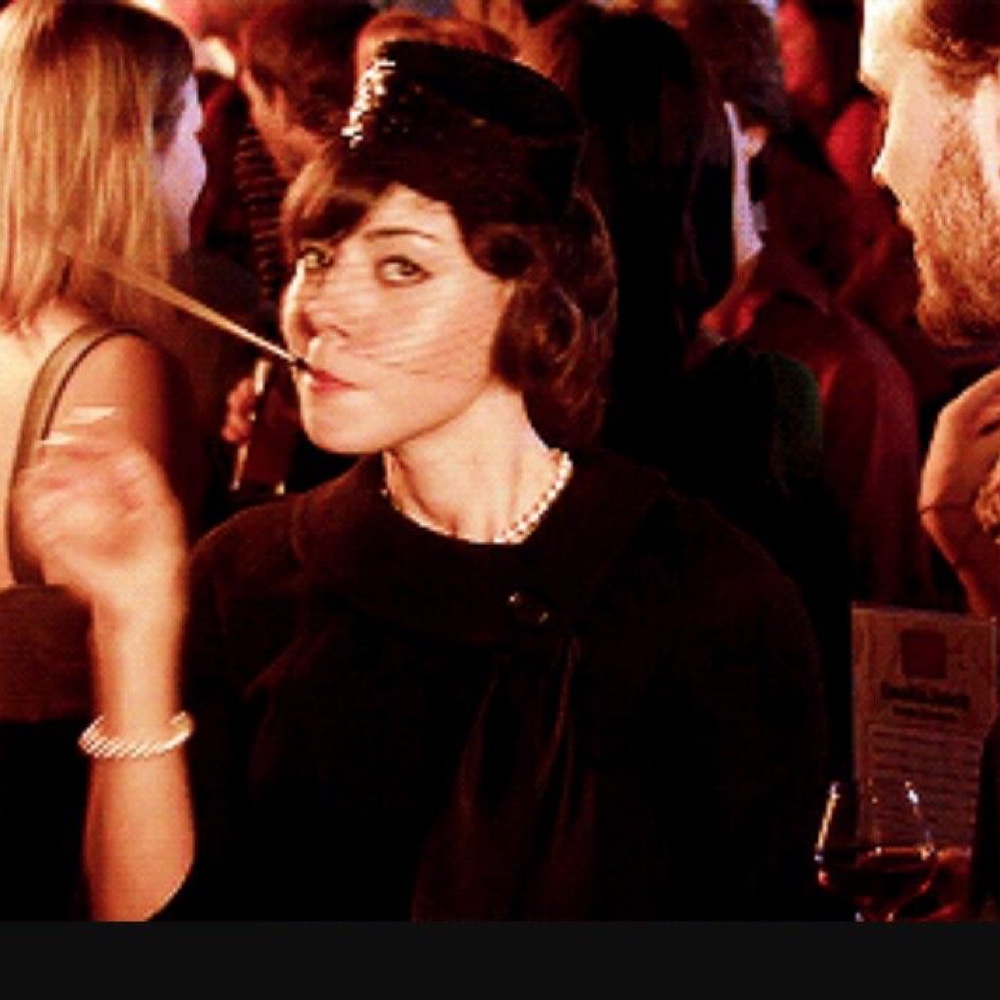 | # | Item | Description |
| --- | --- | --- |
| 1 | Plain Black Dress | Elevate your style with the elegant Plain Black Dress, inspired by Janet's stunning attire. This vintage-inspired dress features a pleated sleeve design that adds a touch of drama and accentuates your curves. Whether you're attending a formal event or want to make a statement with your everyday look, this black dress is a versatile choice that exudes simplicity and sophistication. Embrace your inner Janet and showcase your timeless elegance. |
| 2 | Plain Black Stiletto Heels | Add a touch of glamour to your ensemble with the sleek Plain Black Stiletto Heels. These classic heels not only elevate your height but also elevate your style. Just like Janet, you can exude confidence and sophistication with every step you take. Whether you're attending a formal event or simply want to make a fashion statement, these stiletto heels are the perfect choice. Step out with grace and embrace the elegance of Janet's iconic footwear. |
| 3 | Black Headpiece with Veil | Channel the sophistication and allure of Janet with the Black Headpiece adorned with a delicate veil. This accessory adds an air of mystery and elegance to your look, transporting you to the world of wealthy widows. The black veil detail adds a touch of intrigue, making you the center of attention at any event. Complete your Janet Snakehole-inspired ensemble and captivate everyone with your refined and enigmatic style. |
| 4 | Layered Pearl Necklace | Embrace the opulence and grace of Janet's rich widow persona with the exquisite Layered Pearl Necklace. This accessory features multiple strands of lustrous pearls that drape elegantly around your neck, symbolizing luxury and sophistication. Whether you're attending a formal gala or adding a touch of elegance to your everyday attire, this pearl necklace is a timeless piece that enhances your style and radiates timeless beauty. Let your inner Janet shine through with this stunning accessory. |
| 5 | Pearl Bracelet | Complete your sophisticated look with the elegant Pearl Bracelet, a perfect companion to the layered pearl necklace. This classic accessory adds a touch of refinement to your wrist, elevating your style and exuding timeless charm. Whether you're attending a formal event or want to add a touch of elegance to your everyday ensemble, this pearl bracelet is a must-have. Embrace the grace and beauty of Janet's jewelry collection and leave a lasting impression with this exquisite piece. |
| 6 | Fake Flapper Cigarette | Emulate Janet's rich persona with the Fake Flapper Cigarette accessory. This prop adds a touch of elegance and sophistication to your ensemble, reflecting Janet's classy demeanor. Whether you're cosplaying as Janet Snakehole or adding a vintage touch to your outfit, this cigarette holder is the perfect accessory. Carry it with confidence and embody the essence of a bygone era. Let your inner Janet shine through with this stylish and timeless prop. |
Janet Snakehole Overview
Janet Snakehole, played by the talented Aubrey Plaza, is a character shrouded in mystery and elegance. As a fictional character within the show "Parks and Recreation," Janet is known for her alter ego persona as a wealthy widow with a taste for adventure and the finer things in life. With an air of sophistication and an alluring demeanor, Janet captivates those around her with her intriguing persona.
When it comes to fashion, Janet Snakehole exudes timeless glamour and refined style. She is often seen adorned in a variety of stunning ensembles that perfectly capture her persona. Janet's signature look includes a plain vintage black dress, which accentuates her curves and gives her a soft, dramatic allure. The dress reflects both simplicity and sophistication, allowing Janet to stand out in any crowd.
To complement her elegant attire, Janet Snakehole is often seen wearing plain black stiletto heels that exude confidence and poise. These sleek and sophisticated heels add a touch of glamour to her overall look, further emphasizing her sophisticated nature.
A defining accessory of Janet Snakehole's costume is her black headpiece with a veil. This intricate detail adds an aura of mystery and intrigue, transforming her into the wealthy widow she portrays. The black veil delicately drapes over her head, adding an element of elegance and capturing the attention of all who lay eyes upon her.
Janet Snakehole's attention to detail extends to her jewelry. She adorns herself with layered pearl necklaces, a classic symbol of wealth and refinement. The pearls elegantly drape around her neck, accentuating her grace and adding a touch of opulence to her ensemble. Additionally, a pearl bracelet adorns her wrist, completing the ensemble with a touch of sophistication.
By immersing yourself in the style and persona of Janet Snakehole, you'll not only create a captivating costume but also embody the essence of an intriguing and refined character. So, let's explore the elements and tips to help you craft an authentic and enchanting Janet Snakehole costume. Prepare to mesmerize the crowd with your elegance and embrace the allure of Janet Snakehole!
Check out more TV show costume ideas here.