Welcome to our guide on how to create an exterminator costume that's as authentic as it is attention-grabbing. Whether you're gearing up for a costume party, Halloween, or just want to pay homage to these unsung guardians of our homes, we've got you covered.
Exterminator Costume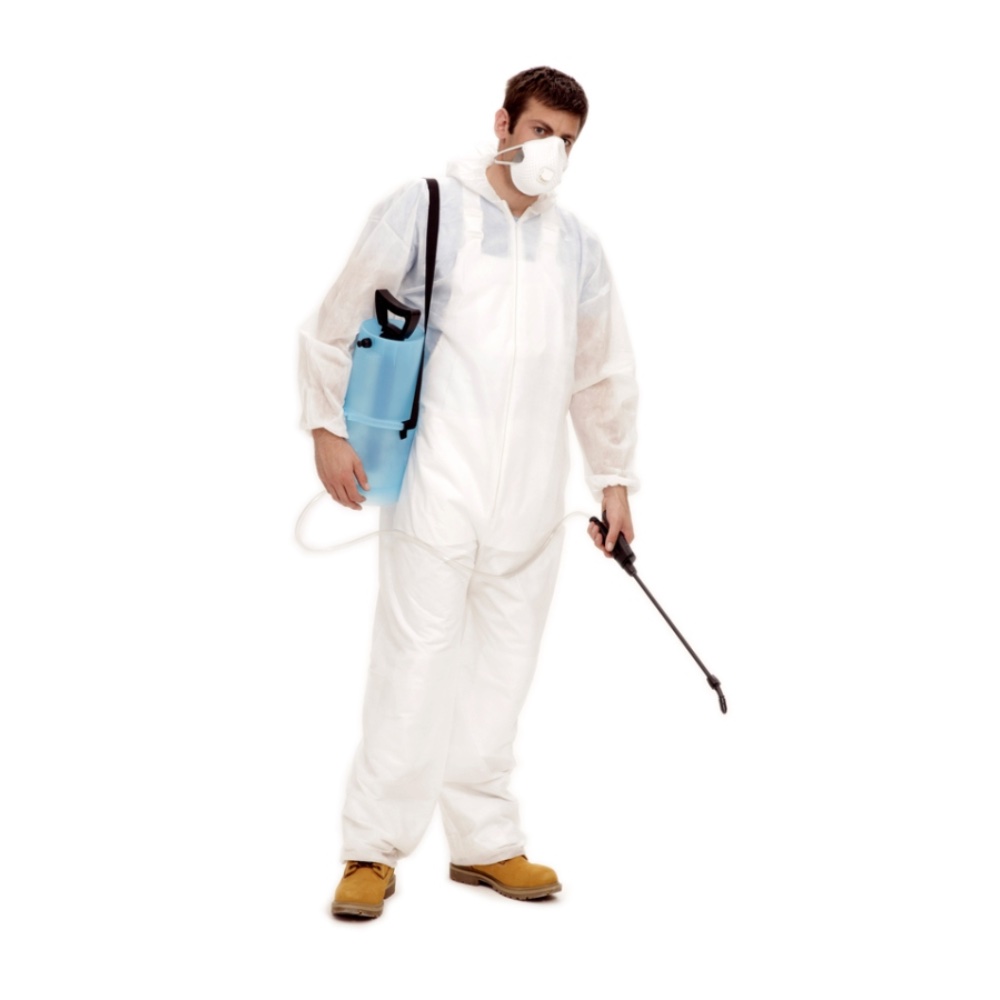 | # | Item | Description |
| --- | --- | --- |
| 1 | Khaki Coverall | For an authentic look, start with these rugged coveralls. These khaki coveralls provide an industrial edge to your costume. |
| 2 | Mask | Ensure your safety and authenticity by adding a light gas mask to your ensemble. This mask adds a touch of realism to your costume. |
| 3 | Patches | Enhance the look further with insect-themed patches on your coverall. These patches give your costume a creepy-crawly vibe. |
| 4 | Sprayer | Add a chemical sprayer as a prop to complete the look. This sprayer adds an element of danger and intrigue to your costume. |
| 5 | Toy Mouse | Don't forget to bring along a cute toy mouse as an additional prop. This playful touch adds a hint of whimsy to your overall appearance. |
Exterminator Overview
An exterminator, also known as a pest control technician, is a trained professional responsible for the identification, management, and removal of pests, insects, and other unwanted organisms from residential, commercial, and industrial spaces. Here's an overview of the role and responsibilities of an exterminator:
1. Pest Identification:
Exterminators are skilled in identifying a wide range of pests, including insects (e.g., ants, roaches, bedbugs), rodents (e.g., rats, mice), and other vermin.
Proper identification is crucial for determining the most effective pest control methods.
2. Pest Control Solutions:
Exterminators develop customized pest control plans based on the type of pest, the extent of the infestation, and the client's needs.
They may employ various techniques, including chemical treatments, traps, baits, and preventive measures to address pest issues.
3. Inspection and Assessment:
Before implementing pest control measures, exterminators conduct thorough inspections of the affected area to assess the extent of the infestation.
They also identify potential entry points and conditions that attract pests.
4. Safety and Regulations:
Exterminators prioritize safety for both clients and the environment. They use approved pesticides and follow safety guidelines and regulations.
They may use protective gear, ensure proper ventilation, and take precautions to minimize risks.
5. Preventive Measures:
Exterminators often provide advice on preventive measures to reduce the risk of future pest infestations.
This may include sealing cracks and holes, maintaining cleanliness, and eliminating food sources for pests.
6. Client Education:
Exterminators communicate with clients to explain the pest control process, answer questions, and provide guidance on post-treatment precautions.
They may also offer recommendations for ongoing pest management.
7. Commercial and Residential Services:
Exterminators work in various settings, from residential homes to commercial establishments, restaurants, and industrial facilities.
They adapt their methods to suit the specific needs of each environment.
8. Ongoing Training:
To stay current with evolving pest control methods and safety standards, exterminators often undergo continuous training and certification.
Exterminators play a vital role in maintaining the health and safety of homes and businesses by effectively managing pest infestations. Their expertise and dedication help ensure pest-related issues are addressed promptly and professionally, providing peace of mind to property owners and residents.
Check out more Miscellaneous costume ideas here.