Welcome to our comprehensive guide on bringing the charismatic and boisterous character of Gaston to life through an authentic and visually striking costume. Whether you're preparing for a costume party, cosplay event, or simply want to embody Gaston's larger-than-life persona, this guide will provide you with all the essential elements and tips to make your transformation into this memorable Disney villain a resounding success.
Gaston Costume – Beauty and the Beast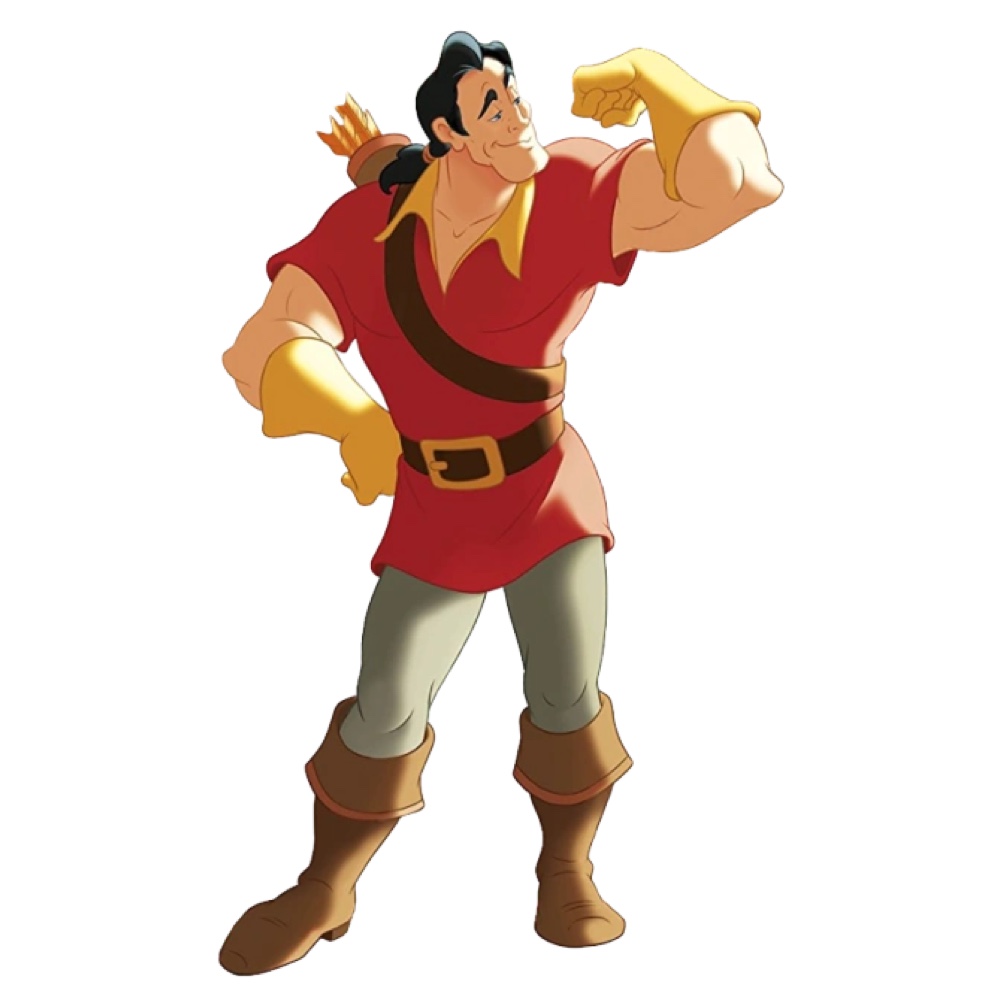 | # | Item | Description |
| --- | --- | --- |
| 1 | Red shirt with yellow collar & printed belt | To achieve Gaston's distinctive yellow collar effect without sewing, opt for a yellow dress shirt worn underneath a vibrant red t-shirt. |
| 2 | Red T-Shirt | Capture the essence of Gaston's iconic style with a plain, eye-catching red t-shirt that complements your yellow dress shirt. |
| 3 | Black Pants | Opt for comfortable black pants as a modern alternative to Gaston's traditional breeches, ensuring a relaxed and stylish fit. |
| 4 | Black Pirate Boots | Add a touch of nostalgia to your Gaston ensemble by donning a pair of sleek black pirate boots, perfectly complementing the overall look. |
| 5 | Yellow Gloves | Complete your Gaston costume with attention-grabbing yellow gloves, a striking accessory that adds a touch of flamboyance. |
| 6 | Brown Leather Belt | Secure your pants in Gaston-worthy style by donning a sturdy brown leather belt, offering both practicality and authenticity. |
| 7 | Black Colonial Wig | Achieve Gaston's iconic hairstyle effortlessly with a sleek black colonial-style wig, adding an extra touch of charisma to your appearance. |
| 8 | Brown Quiver | Embody Gaston's hunter-warrior persona by incorporating a brown quiver filled with arrows, a symbolic accessory that enhances the character's allure. |
| 9 | Full Costume | If time is of the essence or you prefer convenience, consider purchasing the Gaston Deluxe Set for a complete and ready-to-wear costume. |
Gaston Overview
Gaston, the epitome of brawn and bravado, is a beloved character from Disney's timeless classic, "Beauty and the Beast." As the self-proclaimed town hero of Villeneuve, Gaston exudes confidence and exuberance while possessing an insatiable appetite for admiration. With his chiseled physique, signature red attire, and a personality that is equal parts charming and conceited, Gaston's larger-than-life presence makes him an intriguing and unforgettable character to portray. Through meticulous attention to detail and an understanding of Gaston's distinct traits, you can capture the essence of this captivating antagonist and become the center of attention at any event.
Check out more movie costume ideas here.