Welcome to the ultimate guide on how to bring the iconic character of Frau Farbissina to life with your very own Frau Farbissina costume. Whether you're a fan of the Austin Powers franchise or simply admire the character's unique style, this guide will provide you with all the essential tips, tricks, and items needed to recreate Frau Farbissina's distinctive look. From her flamboyant fashion choices to her unforgettable personality, get ready to step into the shoes of this hilarious and memorable character.
Frau Farbissina Costume – Austin Powers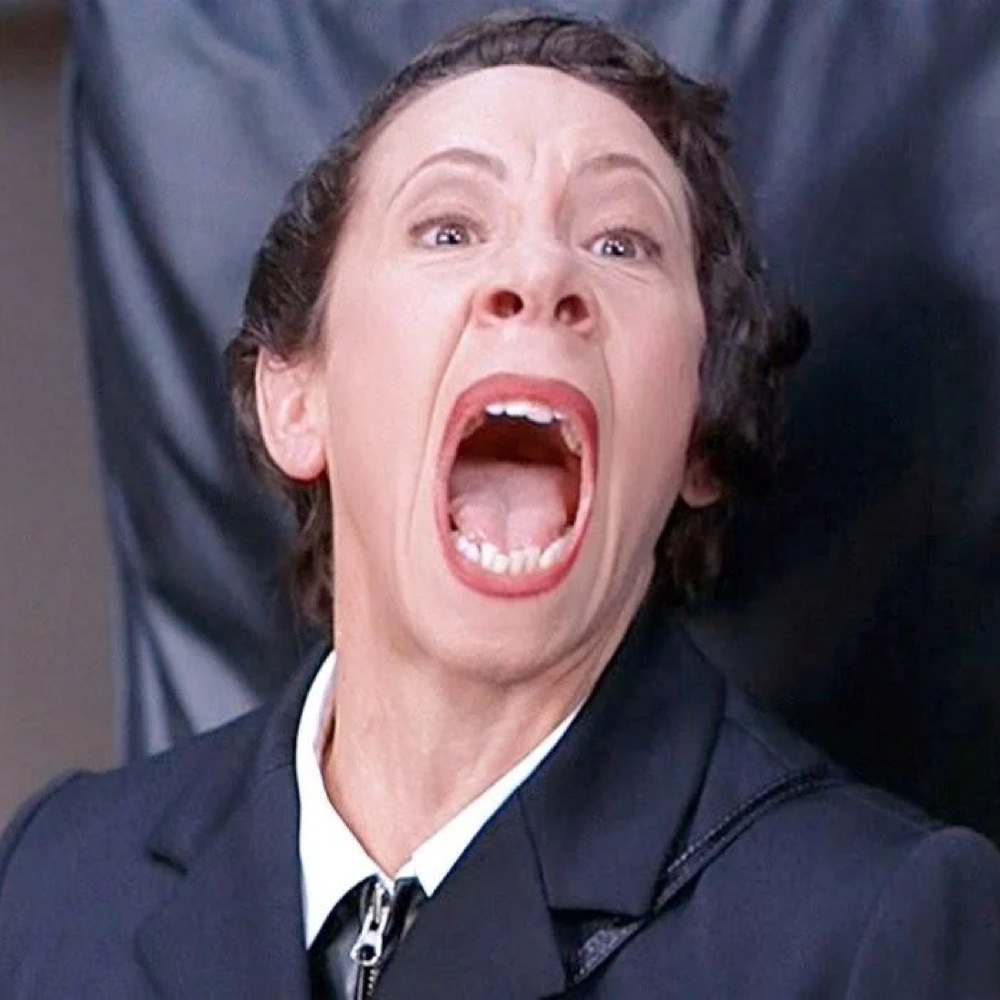 | # | Item | Description |
| --- | --- | --- |
| 1 | White Shirt | Begin your professional and polished look with a crisp white shirt, embodying Frau Farbissina's corporate style. |
| 2 | Necktie | Complete the ensemble by adding a sleek and sophisticated necktie, a symbol of authority and professionalism. |
| 3 | Dark Pants | Pair the white shirt with a pair of dark-colored pants, creating a stylish contrast and maintaining a professional appearance. |
| 4 | Trench Coat | Elevate your look with a sophisticated and elegant trench coat, exuding an air of authority and command. |
| 5 | Black Shoes | Complete your Frau Farbissina ensemble with a pair of sleek and polished black shoes, adding a touch of refinement to your overall appearance. |
| 6 | Brown Wig | Transform your hairstyle with a short brown wig, capturing the essence of Frau Farbissina's distinctive look. |
| 7 | Toy Club | Add a playful touch to your costume by carrying a toy golf club, showcasing Frau Farbissina's unique personality and interests. |
Frau Farbissina Overview
Frau Farbissina is a memorable character from the Austin Powers film series, known for her eccentric style and comical demeanor. As Dr. Evil's loyal and devoted henchwoman, she exudes confidence and a sense of authority. Frau Farbissina's iconic look is characterized by her bold fashion choices, including her distinctive eyewear, form-fitting attire, and signature hairstyles. With her exaggerated German accent and humorous one-liners, she adds a touch of comedic flair to the films. Embodying Frau Farbissina means embracing her over-the-top fashion sense and larger-than-life personality, making for a truly unforgettable costume.
Check out more movie costume ideas here.