Welcome to the ultimate guide on creating an iconic Fook Mi and Fook Yu costume. These vibrant and playful characters from the Austin Powers franchise have captivated audiences with their unique style and undeniable charm. In this guide, we will take you through the step-by-step process of bringing these characters to life, from selecting the perfect clothing pieces to adding the finishing touches that capture their essence. Get ready to embark on a delightful costume-making journey that celebrates the spirit of Fook Mi and Fook Yu!
Fook Mi and Fook Yu Costume – Austin Powers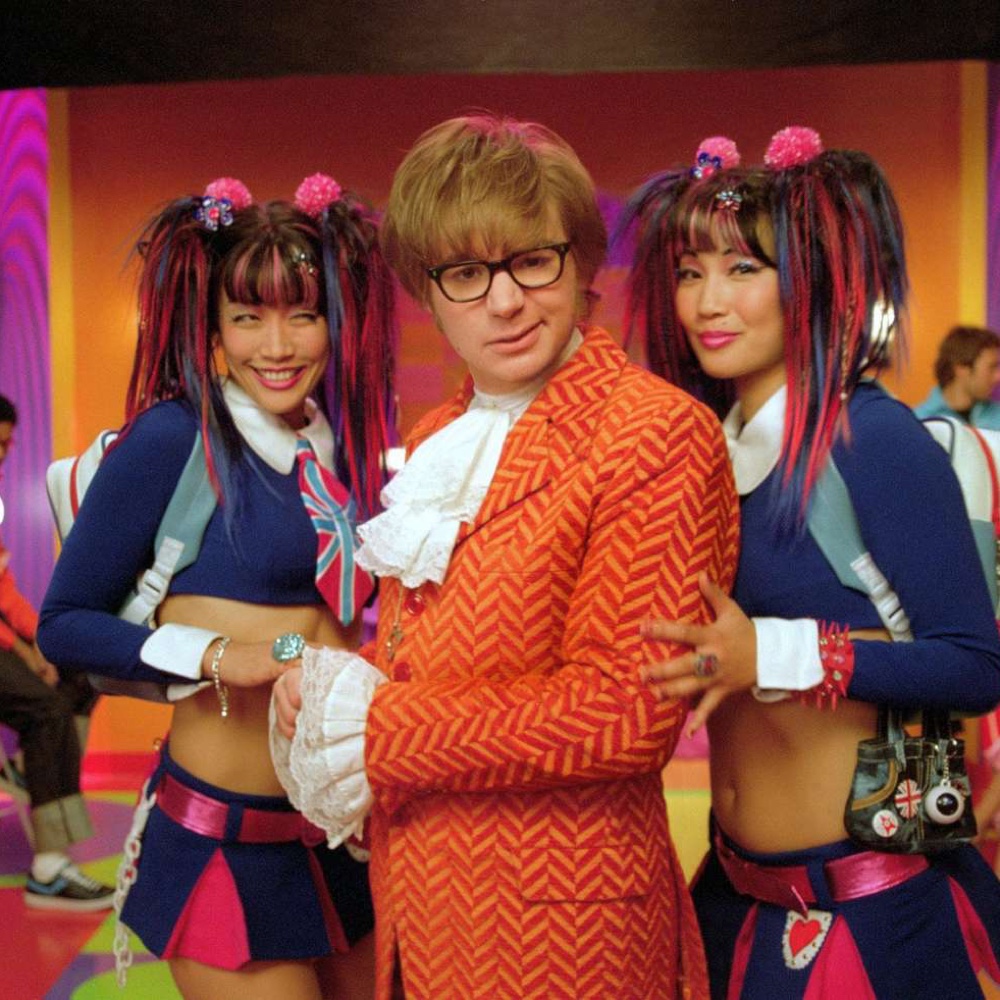 | # | Item | Description |
| --- | --- | --- |
| 1 | School Girl Uniform | Step into the world of the naughty schoolgirl with this cropped uniform. |
| 2 | Pink Tie | Add a touch of feminine allure with this charming pink necktie. |
| 3 | Pink Belt | Create a stylish contrast by matching the pink tie with this eye-catching belt. |
| 4 | High Stockings | Elevate your look with these alluring high socks or stockings. |
| 5 | Platform Sneakers | Step up your fashion game with these trendy platform shoes that add a dash of height. |
| 6 | Backpack | Complete the schoolgirl look with this adorable backpack as your accessory. |
| 7 | Hair Tie | Add a playful touch to your hair by tying it with these cute pompom hair ties. |
| 8 | Hair Chalk | Experiment with vibrant hair colors using these temporary hair chalk pens. |
Fook Mi and Fook Yu Overview
Fook Mi and Fook Yu, also known as the Fook Twins, are two mischievous and alluring characters who serve as members of Dr. Evil's entourage in the Austin Powers movies. Hailing from a mysterious and exotic background, these twins exude a blend of seductive elegance and cheeky humor. Fook Mi and Fook Yu are recognized for their bold fashion choices, often showcasing vibrant colors, traditional Asian-inspired garments, and a touch of provocative flair. With their undeniable charm and captivating presence, the Fook Twins have become iconic figures in the world of pop culture. Join us as we dive into the details of recreating their distinctive looks and embodying their unique personalities.
Check out more movie costume ideas here.