Welcome to our guide on creating an extraordinary Goldmember costume, inspired by the unforgettable character from the Austin Powers movies. Goldmember, portrayed by Mike Myers, is known for his eccentricity, flamboyant style, and quirky mannerisms. If you're looking to embody this outrageous character and turn heads at your next costume party or event, you've come to the right place. In this guide, we'll take you through the essential elements that define Goldmember's unique appearance, from his shimmering gold attire to his distinct accessories. Get ready to unleash your inner Goldmember and embrace the glitz, glamour, and humor of this iconic character.
Goldmember Costume – Austin Powers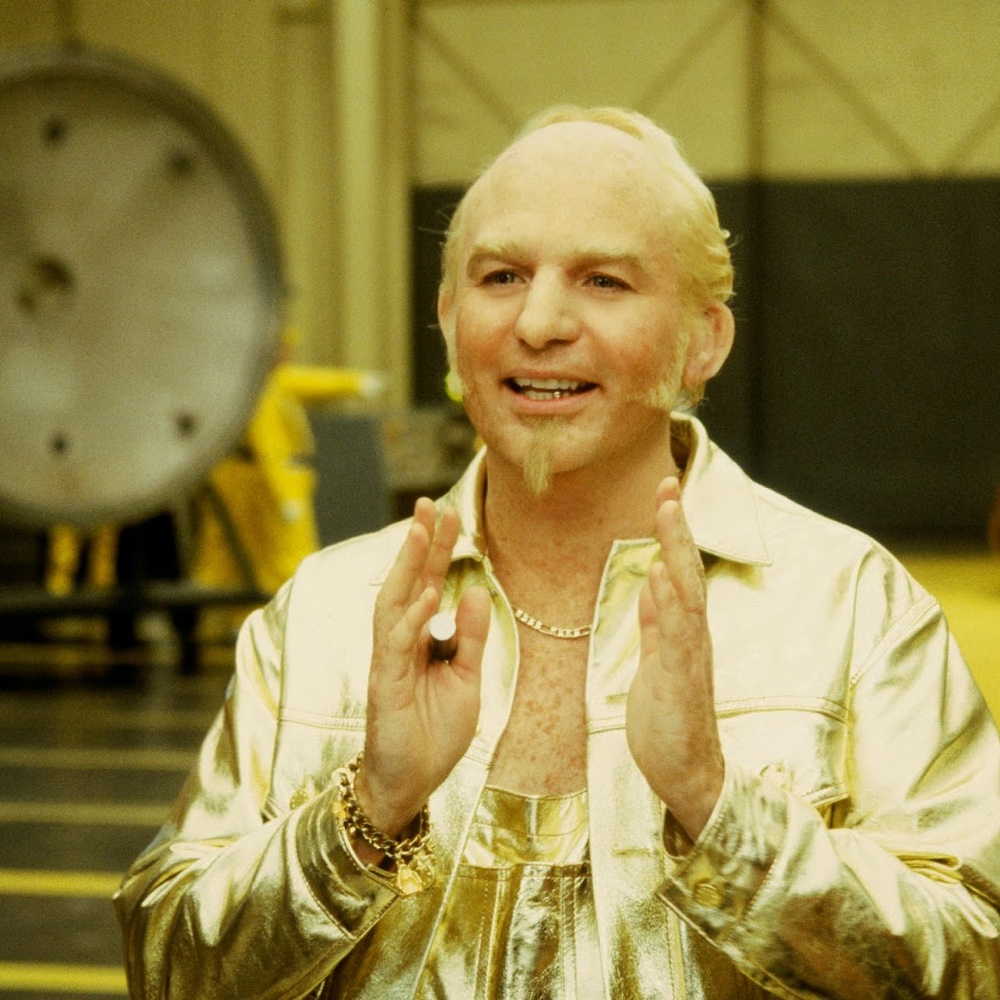 | # | Item | Description |
| --- | --- | --- |
| 1 | Golden Jacket | Elevate your costume with this opulent golden jacket, radiating a captivating allure. |
| 2 | Golden Pants | Complete the ensemble by adorning yourself in shimmering golden pants, exuding a dazzling and glamorous vibe. |
| 3 | Golden Shorts | For a more playful twist, opt for these striking golden shorts, adding a touch of flamboyance to your attire. |
| 4 | Golden Shoes | Step into the spotlight with confidence wearing these gilded shoes that will make every step shine with extravagance. |
| 5 | Balding Wig | Perfect your transformation with this meticulously crafted balding wig, channeling the unique charm of Goldmember's hairdo. |
| 6 | Golden Chains | Enhance your ensemble with the touch of opulence provided by these exquisite golden chains, symbolizing luxury and extravagance. |
| 7 | Golden Bikini Top | Add a hint of allure and sophistication with this radiant golden bikini top, ensuring you stand out from the crowd. |
| 8 | Golden Skirt | Elevate your look with a golden skirt that exudes elegance and captures the essence of Goldmember's style. |
| 9 | Women's Costume Set | Immerse yourself in the world of Goldmember with this complete costume set designed specifically for women. |
| 10 | Men's Costume Set | Make a bold statement by donning this remarkable gold set consisting of a jacket and pants, perfectly capturing Goldmember's essence. |
Goldmember Overview
Goldmember is a fictional character who appears in the Austin Powers film series. Played by Mike Myers, Goldmember is a Dutch villain with a peculiar obsession for gold and a distinct accent. His costume and appearance reflect his fascination with the precious metal. Goldmember is often seen wearing an elaborate gold suit, complete with a matching fedora and a gold-tipped cane. His extravagant outfit is accompanied by flashy accessories such as gold chains, rings, and a distinctive gold tooth. Goldmember's over-the-top personality and comedic antics make him a memorable and hilarious addition to the Austin Powers universe.
Check out more movie costume ideas here.