Step onto the vibrant streets of Subway Surfers with style by crafting your very own Fresh from Subway Surfers costume! Subway Surfers is known for its colorful and energetic characters, and Fresh is no exception. With his unique fashion sense and energetic personality, dressing up as Fresh is bound to turn heads and add a dash of fun to any event or cosplay gathering. In this guide, we'll walk you through the steps to create an awesome Fresh costume that captures all the essence of this street-smart character. So, get ready to groove to the beat, grab your crafting supplies, and let's dive into the world of Subway Surfers!
Fresh from Subway Surfer Costume – Subway Surfers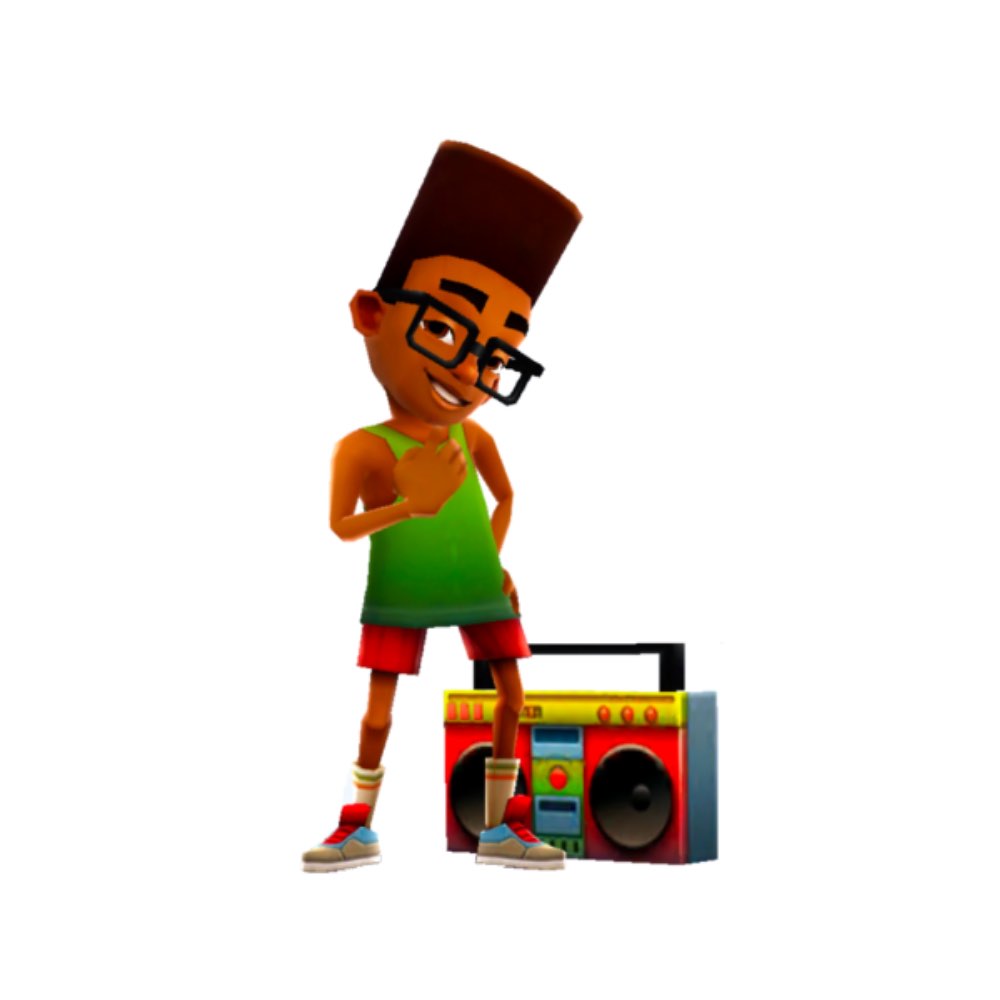 | | |
| --- | --- |
| Black Square Glasses | Fresh is often seen wearing black square glasses, which are a significant part of his look. These glasses add a touch of urban sophistication to his streetwear style. |
| Neon Green Tank Top | Fresh's neon green tank top is one of his most iconic wardrobe pieces. It's a bold and eye-catching element that defines his vibrant and energetic appearance. |
| Red Athletic Shorts | His choice of red athletic shorts is practical for his active lifestyle, allowing him to move freely as he navigates the subway environment. They also contribute to his sporty and youthful image. |
| Striped Top Socks | The striped top socks are a fun and quirky accessory that adds to Fresh's playful and fashionable look. They're a subtle yet important detail that captures his style. |
| Blue Sneakers | Fresh's blue sneakers are a crucial part of his outfit. They are not only stylish but also suitable for his adventurous subway runs. They contribute to his overall streetwise appearance. |
| Red Shoelaces | The red shoelaces on his blue sneakers are a small but significant detail that adds a pop of color to his footwear. It's these little details that make his costume stand out. |
| Inflatable Boom Box Prop | Fresh is often depicted with an inflatable boom box prop that he carries with him. This accessory is an iconic part of his character, symbolizing his love for music and street culture. |
Fresh from Subway Surfer Overview
Fresh is a vibrant and iconic character in the popular mobile game Subway Surfers. He's known for his lively personality and distinctive fashion sense. Here's a brief overview of the character:
1. Streetwise Styling: Fresh is a fashion-forward character who boasts a unique street style. His outfit typically includes a brightly colored cap, an oversized jacket with an eye-catching pattern, baggy pants, and cool sneakers. This urban look reflects his love for street culture.
2. Iconic Cap: Fresh's cap is a signature part of his outfit. It's usually worn backward and features a bold design or logo. The cap adds a touch of urban flair to his appearance.
3. Oversized Jacket: Fresh's oversized jacket is often adorned with graffiti-like patterns or vibrant colors. It's a key component of his look and gives him a distinct streetwear vibe.
4. Baggy Pants: He opts for baggy, comfortable pants that allow for ease of movement as he dashes through subway stations. These pants are a practical choice for his active lifestyle.
5. Sneaker Game: Fresh is always sporting stylish sneakers, which are not only fashionable but also suitable for his daring subway adventures. His sneakers are a reflection of his love for street culture.
6. Energetic Persona: Beyond his clothing, Fresh is known for his high-energy personality. He's a lively and fun-loving character who embodies the spirit of youth and adventure. His enthusiasm is infectious.
As you embark on creating your Fresh costume, it's essential to capture the bold and vibrant essence of this character's style and personality. With the right costume elements and a spirited attitude, you'll transform into the embodiment of Fresh's energetic and urban spirit. Get ready to hit the subway with style and flair as you bring this iconic character to life!
Check out more Subway Surfer costume ideas.