Welcome to our comprehensive guide on creating an enchanting Ghoulia Yelps costume! Ghoulia Yelps is a fascinating character from the popular Monster High franchise, known for her intelligence, unique style, and undeniable charm. In this guide, we will provide you with step-by-step instructions and helpful tips to bring this ghoulishly delightful character to life. Whether you're preparing for a costume party, cosplay event, or simply want to embody Ghoulia's essence, this guide will assist you in crafting an authentic and captivating costume that is sure to impress.
Ghoulia Yelps Costume – Monster High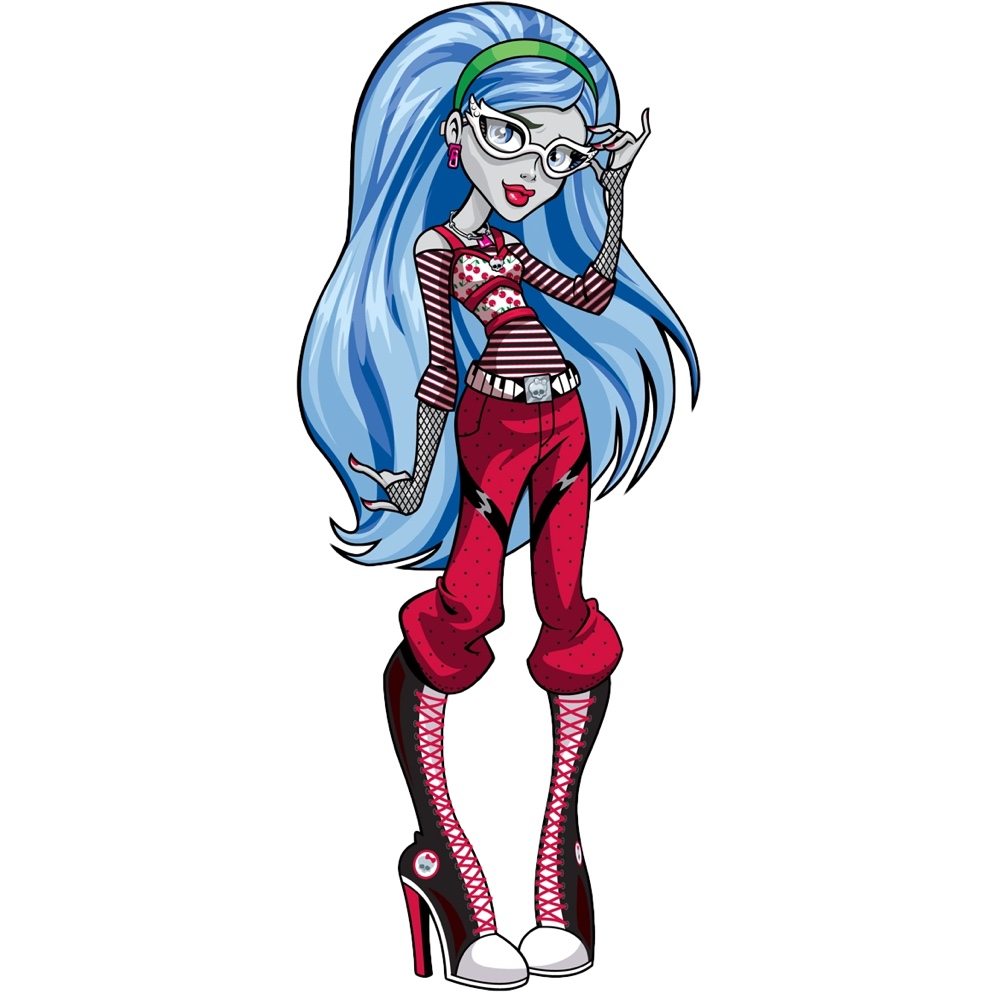 | # | Item | Description |
| --- | --- | --- |
| 1 | Striped Long-Sleeved Shirt | Elevate your style with a chic striped long-sleeved shirt, reminiscent of Ghoulia's fashionable taste. |
| 2 | Cherry Tank Top | Add a touch of playful charm to your ensemble with a cherry tank top, perfect for channeling Ghoulia's youthful spirit. Consider tying it around your waist for a trendy twist, just like Ghoulia's cropped style. |
| 3 | Red Polka-Dotted Pants | Embrace the timeless allure of red polka-dotted pants, capturing the essence of Ghoulia's bold and fashionable choice. |
| 4 | Black High Top Converse | Opt for comfort and style with a pair of classic black high-top Converse sneakers, offering a practical alternative to Ghoulia's distinctive sneaker heels. |
| 5 | Black Fishnet Gloves | Add a touch of edginess to your look with black fishnet gloves, inspired by Ghoulia's penchant for accessorizing. |
| 6 | White Cat-Eye Glasses | Channel a retro and stylish vibe with white cat-eye glasses, capturing Ghoulia's unique fashion sense. |
| 7 | Gray Body Paint | Transform yourself into a mesmerizing zombie like Ghoulia by applying gray body paint, embracing the haunting charm of her undead persona. |
| 8 | Wig | Complete your Ghoulia-inspired look with a stunning wig that captures her signature hairstyle, allowing you to truly embody her character. |
| 9 | Kids Costume Set | Transform your little one into the spunky Ghoulia with this delightful costume set, ensuring they can join in on the fun and excitement. |
Ghoulia Yelps Overview
Ghoulia Yelps is a beloved character in the Monster High universe, captivating fans with her brilliance and distinctive style. As the resident "ghoul genius," Ghoulia is known for her vast knowledge and exceptional intelligence, which is often showcased through her love for books, puzzles, and riddles. Her signature look features pale blue skin, thick black-rimmed glasses, and vibrant blue hair styled in pigtails. Ghoulia's fashion sense combines elements of retro and gothic styles, with her favorite color being shades of blue. As a zombie, Ghoulia exudes a unique charm and an aura of mystery, making her a captivating character to portray. By following our guide, you'll have all the tools and techniques needed to bring Ghoulia Yelps to life and create a remarkable costume that reflects her personality and style. Let's dive in and unleash your inner Ghoulia!
Check out more movie costume ideas here.