Welcome to the ultimate guide on how to create an authentic Wednesday Addams costume. With her dark and mysterious demeanor, Wednesday has captivated audiences for generations. Whether you're preparing for Halloween, a cosplay event, or simply want to embrace her iconic style, this guide will provide you with all the essential tips and insights to bring Wednesday Addams to life.
Wednesday Addams Costume – The Addams Family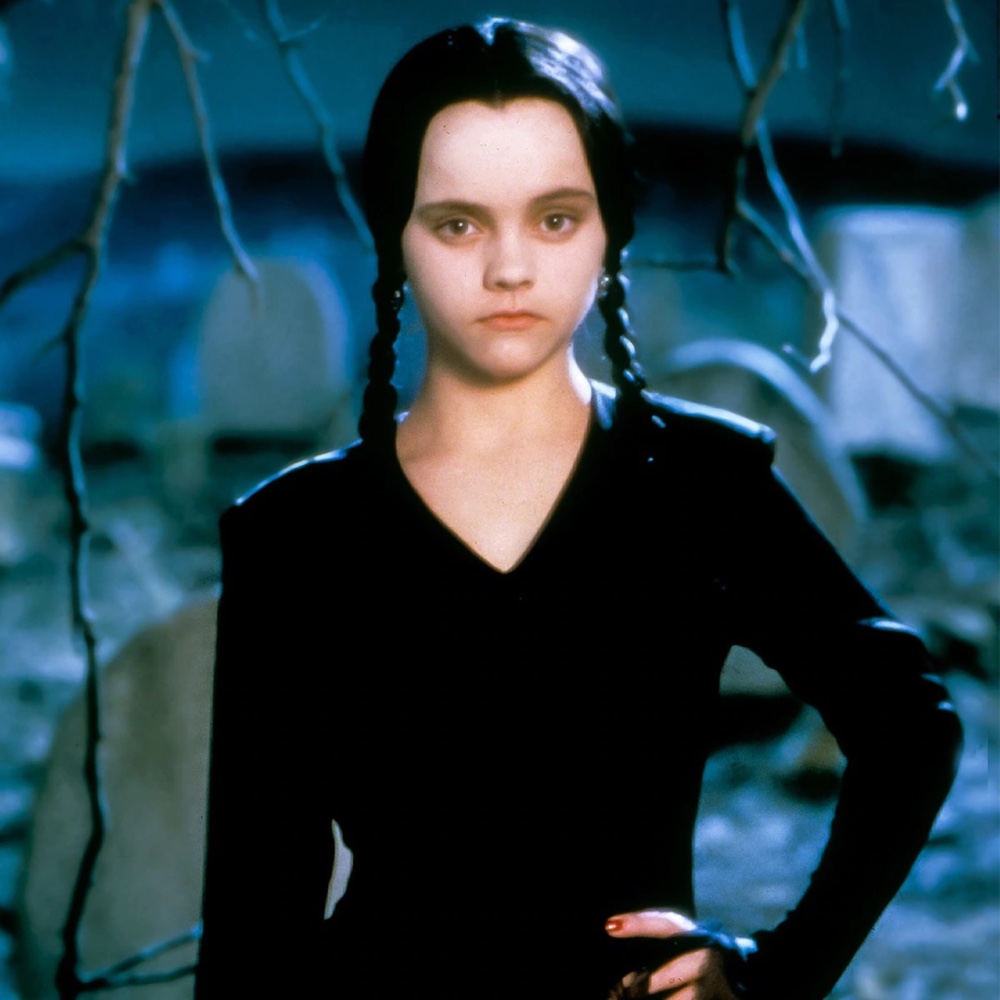 | # | Item | Description |
| --- | --- | --- |
| 1 | Black Dress with White Peter-Pan Collar | Step into Wednesday Addams' signature style with this black dress featuring a contrasting white Peter-Pan collar. This iconic look has gained popularity, but let's not forget that Wednesday was the original trendsetter. Embrace your dark side and channel Wednesday's mysterious aura with this bewitching dress. |
| 2 | Black Tights | Complete Wednesday's conservative yet stylish look with a pair of black tights. These add a touch of modesty to her outfit while still maintaining an air of dark elegance. Pair them with the black dress for an ensemble that perfectly captures Wednesday's unique fashion sense. |
| 3 | Black Boots | Wednesday Addams would approve of a pair of black boots to complete her ensemble. These boots exude a rebellious spirit while providing comfort and versatility. Embrace Wednesday's dark and mysterious nature as you stride confidently in these stylish boots. |
| 4 | Black Braided Wig | Recreate Wednesday's signature hairstyle with a black braided wig. This distinctive look adds an extra touch of authenticity to your costume, capturing the essence of Wednesday's character. Get ready to channel her dark and brooding persona with this iconic wig. |
| 5 | Skull Prop | Embrace Wednesday's macabre fascination by adding a skull prop to your costume. This eerie accessory reflects her love for all things related to death and adds a touch of chilling charm to your portrayal. For additional options, consider carrying a butcher knife or a headless doll to intensify the dark atmosphere. |
| 6 | Full Costume Set | Simplify your Halloween preparations with a full costume set inspired by Wednesday Addams. This comprehensive ensemble includes all the essential elements to transform you into the iconic character effortlessly. From the dress and tights to the wig and accessories, this ready-to-wear costume set allows you to capture Wednesday's hauntingly captivating appearance in no time. |
Wednesday Addams Overview
Wednesday Addams, a beloved character from "The Addams Family," is an embodiment of Gothic charm and macabre elegance. With her pale complexion, long dark hair, and signature stoic expression, Wednesday captures the essence of a girl wise beyond her years. Known for her love of all things morbid, Wednesday exudes an air of mystery and a dry wit that adds to her enchanting appeal. Her distinctive style, characterized by her black dress, white Peter Pan collar, and somber accessories, has become an iconic inspiration for those seeking to embrace their dark side. As you delve into creating your Wednesday Addams costume, prepare to embody her captivating persona and leave a lasting impression wherever you go.
Check out more movie costume ideas here.