Are you ready to embrace the fiery spirit of Gym Leader Flannery and take on the role of the Lavaridge Town Gym Leader? Crafting a Gym Leader Flannery costume is not just about donning the attire; it's an opportunity to immerse yourself in the vibrant world of Pokémon and become a captivating character. In this guide, we'll walk you through the steps of creating a stunning Flannery costume that captures her personality and style. With her fiery red hair and fierce demeanor, Flannery is an iconic figure in the Pokémon universe. Get ready to transform yourself into this fiery Gym Leader and ignite the passion of Pokémon fans everywhere.
Gym Leader Flannery Costume – Pokemon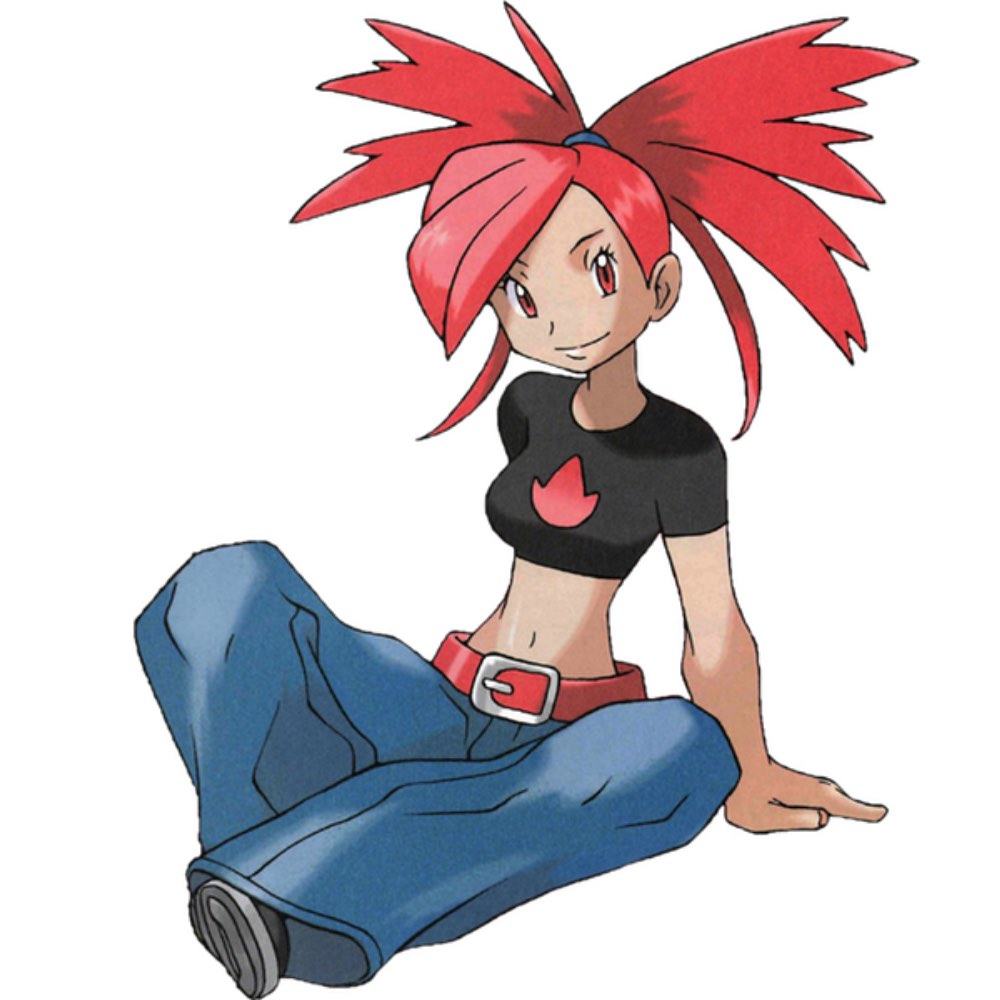 | | |
| --- | --- |
| Black Crop Top | Flannery is known for her midriff-baring black crop top, which is a signature part of her outfit. Wearing this item is key to achieving her character's look. |
| Blue Flare Jeans | The blue flare jeans are a distinctive element of Gym Leader Flannery's attire. They complement her fiery style and add to the overall authenticity of the costume. |
| Wide Red Belt | To complete the look, a wide red belt is essential. It not only adds a pop of color but also cinches the outfit together, creating a balanced appearance. |
| Long Red Wig | Flannery's fiery red hair is one of her most iconic features. The long red wig is crucial for replicating her unique hairstyle and achieving character accuracy. |
| Red Fabric Paint | If you're customizing your clothing to match Flannery's style, red fabric paint is necessary for adding fiery designs or accents to the crop top, jeans, or belt, which are part of her character's aesthetics. |
| Black Slip On Shoes | Black slip-on shoes are a practical and stylish choice for completing the costume. They match her black crop top and add to the overall visual appeal. |
| Pokéball | Including a Pokéball prop can enhance the character's identity as a Gym Leader. It's a subtle nod to her role and connection to the Pokémon world. |
Gym Leader Flannery Overview
Gym Leader Flannery, also known as "The Hotheaded Blazing Spirit," is a dynamic and memorable character from the Pokémon series. As the Lavaridge Town Gym Leader in the Hoenn region, she specializes in Fire-type Pokémon battles, making her a challenging and formidable opponent for aspiring trainers.
Flannery's appearance is a reflection of her fiery personality. Her distinctive features include flaming red hair tied in pigtails, a red crop top, matching hot pants, and a pair of brown boots. She carries an air of confidence and determination, symbolizing her unwavering dedication to her role as a Gym Leader.
To accurately portray Gym Leader Flannery in your costume, you'll need to pay attention to every detail, from her red-hot hair to her choice of Fire-type Pokémon. Emulating her persona allows you to step into the world of Pokémon and become a character who is both beloved and respected by fans. This guide will help you assemble the key components of a Gym Leader Flannery costume, ensuring that you capture the sizzling essence of this extraordinary character. Get ready to showcase your love for Pokémon and become the embodiment of "The Hotheaded Blazing Spirit."
Check out more Pokémon costume ideas.