Are you ready to step into the mysterious and psychic world of Pokémon? Making a Gym Leader Sabrina from Pokemon costume is not just about dressing up; it's an opportunity to embody the enigmatic and powerful character from the Pokémon universe. In this guide, we'll guide you through the steps to create an authentic Gym Leader Sabrina costume that captures her aura of psychic abilities and determination. With her elegant yet commanding presence, Sabrina has become an iconic Gym Leader in the Pokémon world. Get ready to channel your inner psychic powers, don the Gym Leader uniform, and become Sabrina, the master of Psychic-type Pokémon.
Gym Leader Sabrina from Pokemon Costume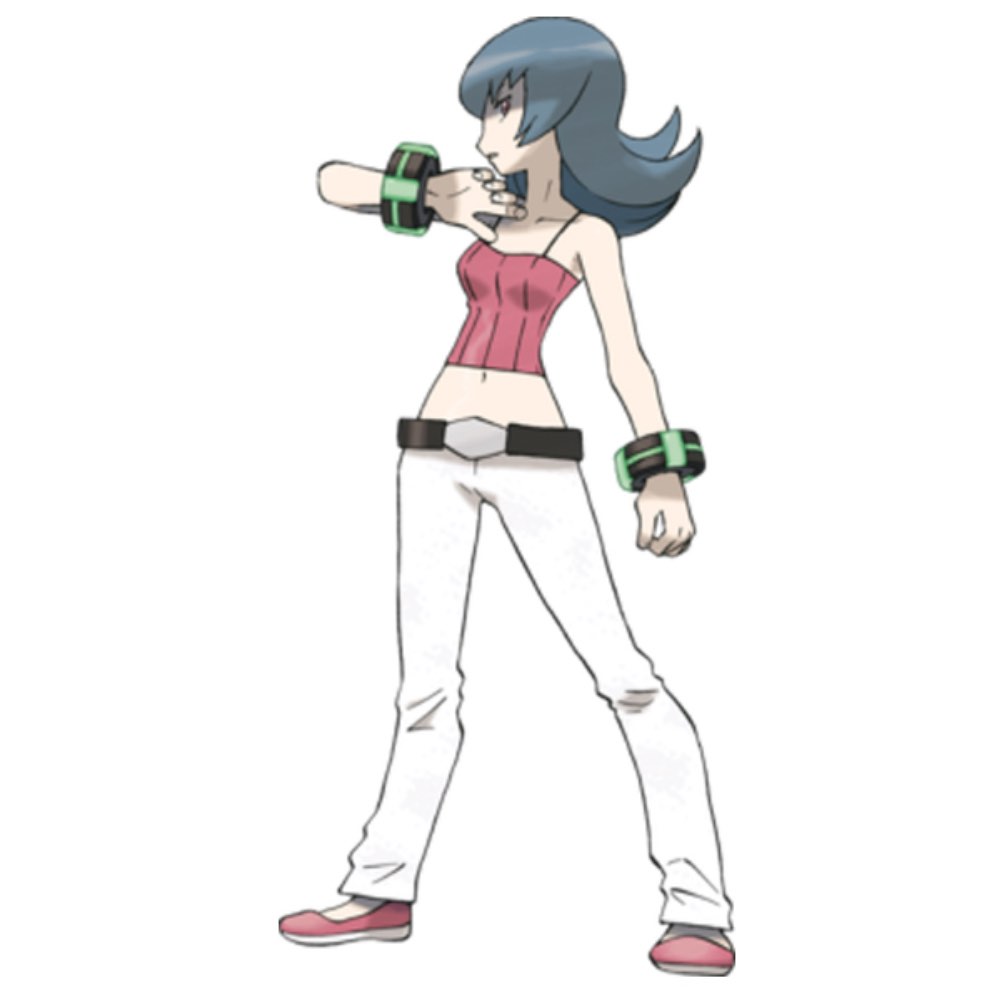 | | |
| --- | --- |
| Pink Cropped Cami | The pink cropped cami serves as a fundamental piece of Sabrina's outfit. It replicates the kimono-style top that she wears in the Pokémon series and captures her elegant yet enigmatic appearance. |
| Pink Flats | Pink flats complement the costume by mirroring the color scheme of Sabrina's attire. These shoes add a touch of authenticity to the outfit and ensure a polished look. |
| White Pants | White pants are an essential component of Sabrina's Gym Leader uniform. They complete her elegant and commanding appearance, making her character recognizable. |
| Black Belt | The black belt is a crucial accessory that ties the outfit together. It cinches the waist, providing the same elegant silhouette that Sabrina's attire displays. |
| Grey-Blue Wig | Sabrina is known for her unique hairstyle, which is a blend of grey and blue tones. The grey-blue wig is pivotal for capturing her enigmatic appearance and psychic aura. It ensures you look the part and adds to the overall character accuracy. |
Gym Leader Sabrina from Pokemon Overview
Gym Leader Sabrina is a prominent character in the Pokémon series, both in the games and the animated series. She is the Gym Leader of Saffron City's Saffron Gym and specializes in Psychic-type Pokémon. Here are some key attributes of her character:
Mysterious and Enigmatic: Sabrina is known for her mysterious and enigmatic nature. Her psychic abilities and demeanor reflect her deep connection to the Psychic-type Pokémon she trains.
Elegant Appearance: Sabrina's attire exudes elegance and control. She wears a white, kimono-style dress with a high collar, a red sash, and a red headband, symbolizing her Gym Leader status.
Psychic Powers: As a Psychic-type Pokémon trainer, Sabrina possesses powerful psychic abilities. She uses her psychic powers to communicate with her Pokémon and foresee events.
Determination: Sabrina's character is marked by her determination to become the best Pokémon trainer and her unwavering belief in the strength of Psychic-type Pokémon.
Telepathic Connection: Sabrina shares a telepathic connection with her Pokémon, allowing them to communicate silently and work in perfect harmony.
Creating a Gym Leader Sabrina costume is an opportunity to step into the role of this enigmatic character. Her elegant and powerful presence is embodied in her attire, and her connection to Psychic-type Pokémon is symbolized through the costume. This guide will help you bring Sabrina's iconic look to life, complete with her attire and signature accessories. Whether you're cosplaying at a convention, participating in a Pokémon-themed event, or simply celebrating your love for the series, get ready to showcase your psychic prowess and become Gym Leader Sabrina in all her mysterious glory.
Check out more Pokémon costume ideas.