Are you ready to embark on a journey to catch 'em all and join the ranks of Team Instinct in the world of Pokémon Go? Making a Female Pokémon Go Trainer (Team Instinct) costume is not just about dressing up; it's an opportunity to embody the spirit of adventure, camaraderie, and electric enthusiasm. In this guide, we'll lead you through the steps to create an authentic Female Pokémon Go Trainer (Team Instinct) costume that captures the essence of this dedicated and energetic character. With her distinctive yellow and black attire, a trusty Pokémon Go Plus, and the thrill of exploring the real world in search of Pokémon, the Female Pokémon Go Trainer represents the spirit of the game. Get ready to celebrate your love for Pokémon Go and become a proud member of Team Instinct.
Female Pokemon Go Trainer (Team Instinct) Costume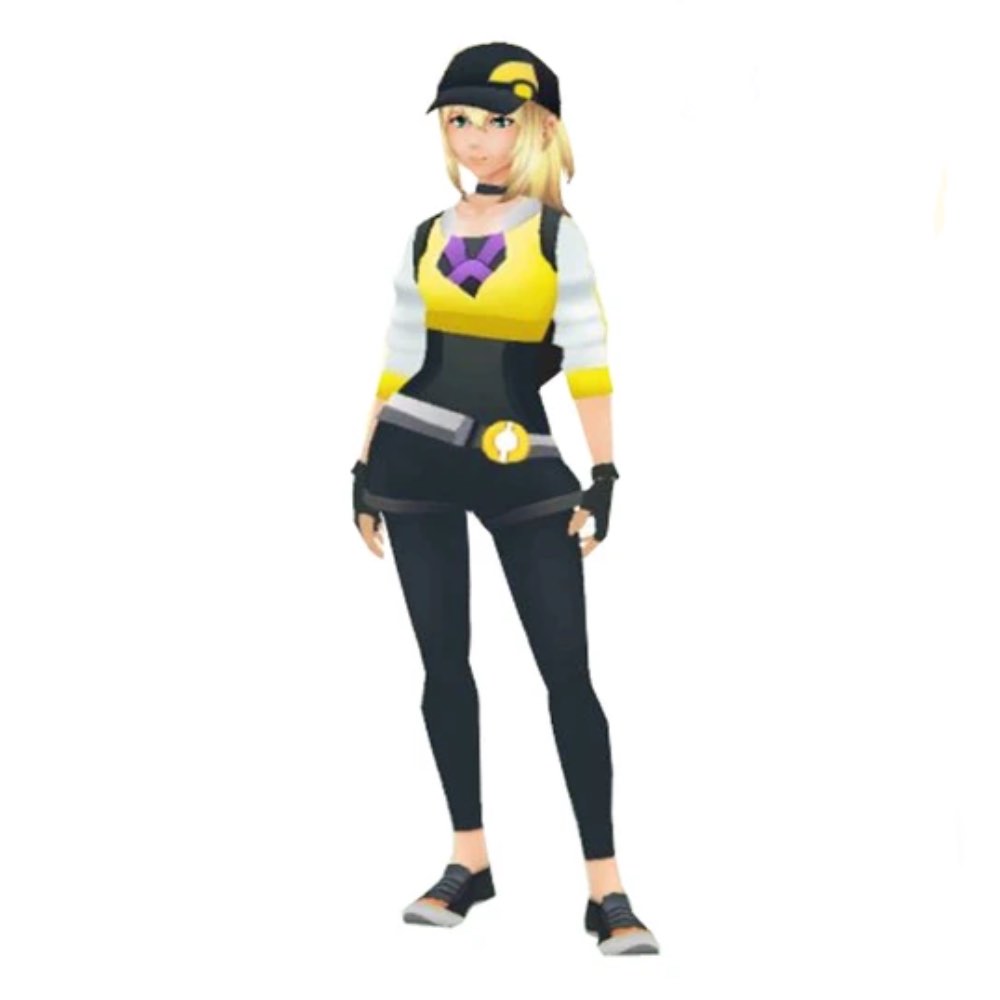 | | |
| --- | --- |
| Pokemon Go PokeBall Baseball Hat | The PokeBall baseball hat is a signature accessory of the Female Pokémon Go Trainer, signifying her affiliation with the game. It adds an authentic touch to the costume. |
| Pokemon Go Trainer Yellow Hoodie | The yellow hoodie is a crucial component of the costume, representing Team Instinct's vibrant yellow colors. It is the primary outerwear, showcasing team allegiance. |
| Lightweight Basic Crewneck Tee | The basic crewneck tee serves as the base layer, mirroring the Trainer's in-game attire. It provides comfort and completes the look. |
| Athletic Sport Cotton Shorts | Athletic sport cotton shorts are part of the costume, offering comfort and flexibility for outdoor adventures like those in Pokémon Go. |
| Ankle-Length Yoga Pants with Stripe | Ankle-length yoga pants, particularly those with a stripe, provide versatility and comfort. They match the Trainer's style and the color scheme. |
| Racing Biker Gloves | Biker gloves emulate the Trainer's attire, adding a sporty touch and enhancing the costume's accuracy. |
| Pokemon Go PokeBall Backpack | The PokeBall backpack symbolizes the Trainer's journey and captures the essence of a Pokémon Go adventure. It's both a functional accessory and a key element of the character's look. |
| Pokemon GO Belt and Buckle | The Pokemon GO belt and buckle are significant accessories that add character accuracy to the costume. They emphasize the Trainer's readiness for action. |
| Shelborne Slip-On Flat | Shelborne slip-on flats are the preferred choice of footwear for this Trainer character, providing both comfort and a sporty appearance. |
| Red-White Pokeball | Carrying a red-white Pokeball prop adds an additional layer of authenticity to the costume. It showcases the Trainer's love for catching Pokémon. |
Female Pokemon Go Trainer (Team Instinct) Overview
The Female Pokémon Go Trainer (Team Instinct) is a player character introduced in the mobile game Pokémon Go. As a representative of Team Instinct, she is known for several key attributes:
Yellow and Black Attire: The Female Pokémon Go Trainer from Team Instinct dons an outfit featuring vibrant yellow and black colors. This attire symbolizes her allegiance to Team Instinct and is designed for comfortable exploration during Pokémon Go adventures.
Trainer Cap: The character wears a white baseball cap with a Team Instinct emblem, signifying her loyalty to the team and her readiness to embrace challenges and discoveries.
Pokémon Go Plus: The Female Trainer often sports a Pokémon Go Plus device on her wrist, which connects to the game and assists in catching Pokémon and collecting items.
Spirit of Adventure: Team Instinct represents the philosophy that "there is no shelter from the storm." The Female Trainer embodies this spirit, approaching every adventure with optimism, curiosity, and a love for all things electric.
Real-World Exploration: In the Pokémon Go game, players are encouraged to explore their surroundings to find and capture Pokémon. The Female Trainer's character reflects the excitement of real-world exploration and outdoor adventures.
Creating a Female Pokémon Go Trainer (Team Instinct) costume allows you to step into the shoes of this spirited character and celebrate your love for Pokémon Go and Team Instinct. The costume represents not only a fun and energetic look but also a shared love for Pokémon and outdoor exploration. This guide will help you bring the character's iconic look to life, complete with her distinctive yellow and black attire, trainer cap, and Pokémon Go Plus. Whether you're cosplaying at a convention, participating in a Pokémon-themed event, or simply showcasing your enthusiasm for the game, you'll be ready to embrace the thrill of Pokémon Go and the camaraderie of Team Instinct.
Check out more Pokemon costume ideas.