Are you a fan of the beloved animated series "Phineas and Ferb" and looking to step into the shoes of one of its iconic characters? Look no further! In this comprehensive guide, we'll walk you through the steps to create an impeccable costume inspired by none other than Isabella Garcia-Shapiro. Whether you're gearing up for a costume party, cosplay event, or just want to celebrate your love for this spunky and lovable character, our guide has got you covered. Let's dive into the world of "Phineas and Ferb" and bring Isabella to life with your own Isabella Garcia-Shapiro costume!
Isabella Garcia-Shapiro Costume – Phineas and Ferb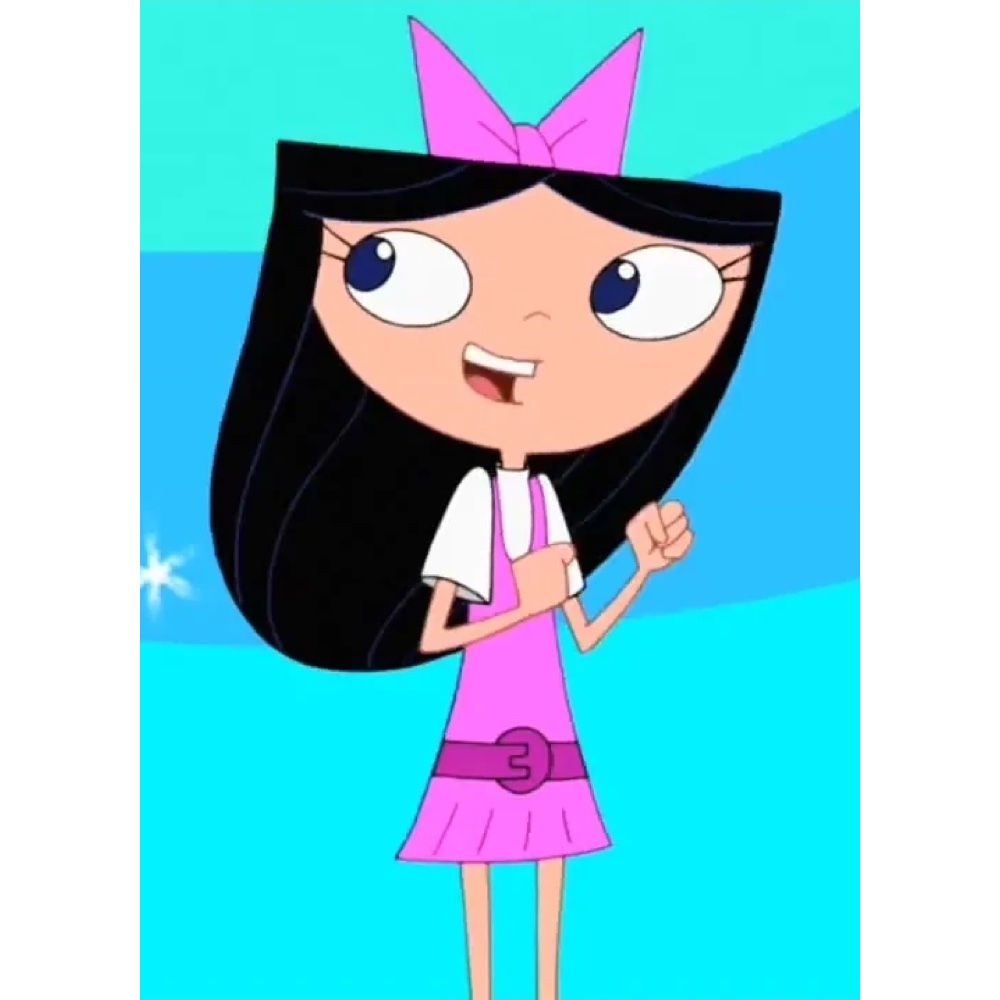 | # | Item | Description |
| --- | --- | --- |
| 1 | White Shirt | Create the perfect Isabella Garcia-Shapiro costume with a simple white shirt as the base. This versatile piece will serve as the canvas for her vibrant ensemble. |
| 2 | Hot Pink Dress | Embrace Isabella's love for pink with a sleeveless hot pink dress. This eye-catching garment captures her fun and stylish personality perfectly. |
| 3 | Hot Pink Belt | Accentuate your waist with a hot pink belt, just like Isabella. This accessory adds a pop of color to the outfit and completes the adorable look. |
| 4 | White Knee-High Socks | Stay cozy and stylish with a pair of white knee-high socks. These socks not only add charm to the costume but also keep your legs warm during your adventures. |
| 5 | Pink Hair Bow | Add an adorable touch to your hair with a pink hair bow. This sweet accessory captures Isabella's cheerful spirit and completes the look beautifully. |
| 6 | Pink Sneakers | Step into Isabella's shoes with a pair of cute pink sneakers. Not only are they comfortable for your adventures, but they also add the perfect dash of pink to your outfit. |
Tips for Your Isabella Garcia-Shapiro Costume
Creating a spot-on Isabella Garcia-Shapiro costume is all about capturing her bubbly personality and iconic style. Here are some helpful tips to bring this lovable character to life:
The Signature Pink Bow: Isabella is rarely seen without her trademark pink bow. Look for a large pink hair bow that matches the one she wears in the show. You can find these at costume stores or even craft one yourself using pink ribbon and a hair clip.
Pretty in Pink: Isabella is often seen wearing a pink dress, so opt for a knee-length or slightly above-the-knee dress in a shade of pink that matches her cheerful demeanor. If you prefer a more casual look, a pink t-shirt or polo paired with a pink skirt or shorts can also work well.
Fireside Girls Sash: As a member of the Fireside Girls, Isabella wears a sash with patches representing various achievements. Craft a simple sash using pink fabric and attach some DIY patches or fun badges to represent her troop membership.
Footwear: Keep it comfortable and cute with a pair of pink or white sneakers. Isabella is always ready for action, and comfy shoes will ensure you can enjoy your day in style.
Accessories: Complete the look with some fun accessories. Consider adding a simple necklace or bracelet, and don't forget her round-rimmed glasses to match her adorable, bespectacled look.
Hairstyle: Isabella's long, flowing hair is a key part of her appearance. If you don't have similar hair, you can wear a long black wig to mimic her hairstyle perfectly.
Attitude and Catchphrase: Most importantly, embrace Isabella's vibrant and friendly personality. Don't forget to greet everyone with her famous catchphrase, "Whatcha doin'?" to truly embody the character's spirit.
Remember, the key to a successful Isabella Garcia-Shapiro costume is having fun and bringing out the warmth and enthusiasm of this beloved character. Enjoy your transformation and be ready to spread cheer wherever you go as the delightful Isabella from "Phineas and Ferb"!
Isabella Garcia-Shapiro Overview
Isabella Garcia-Shapiro, the delightful and charming friend of Phineas and Ferb, is known for her unwavering loyalty, intelligence, and endearing catchphrase, "Whatcha doin'?" As a member of the Fireside Girls, she's always ready to lend a hand and participate in the boys' inventive projects. With her signature pink bow, bright eyes, and sweet personality, Isabella stands out as an iconic character loved by fans of all ages. Embodying her spirit through a carefully crafted costume is sure to bring joy and nostalgia to anyone familiar with the show. So, let's begin the journey to becoming the one and only Isabella Garcia-Shapiro!
Check out more TV show costume ideas here.