Are you ready for an epic adventure in the summer sun? Look no further as we embark on a thrilling journey to bring to life the dynamic duo of Phineas Flynn and Ferb Fletcher. These step-by-step instructions will guide you through the process of crafting the perfect Phineas Flynn and Ferb Fletcher costume for these inventive and imaginative characters. From their signature outfits to their unique accessories, get ready to create an ensemble that captures the essence of Phineas and Ferb's boundless creativity and endless fun!
Phineas Flynn and Ferb Fletcher Costume – Phineas and Ferb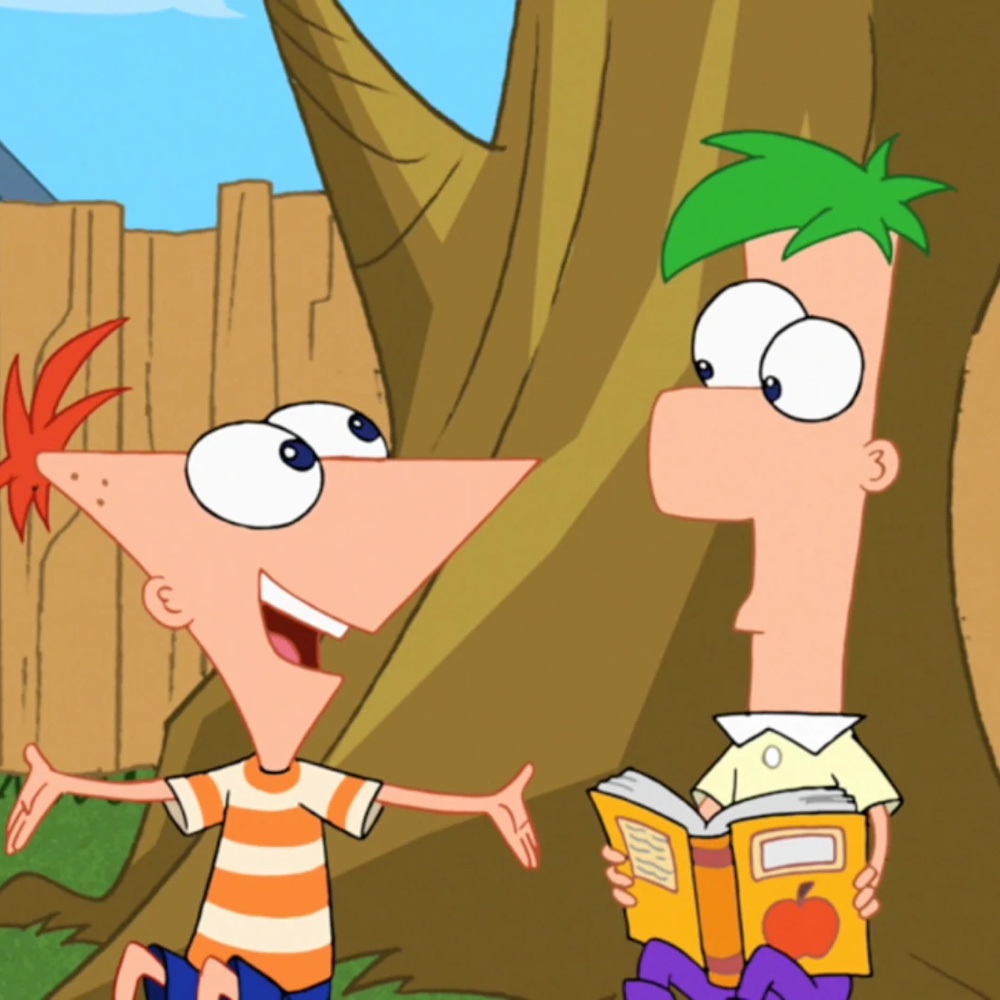 Phineas Flynn Costume
| # | Item | Description |
| --- | --- | --- |
| 1 | Orange-Striped Shirt | Embark on your adventurous Phineas outfit with an eye-catching orange-striped shirt. This vibrant and cheerful shirt perfectly captures Phineas Flynn's fun and imaginative spirit. Crafted with comfortable and breathable fabric, this shirt ensures you'll be ready for any summer beach party or exciting escapade with your friends. |
| 2 | Blue Shorts | Keep it simple and casual with a pair of classic blue shorts. These comfortable and versatile shorts perfectly complement your Phineas costume, allowing you to move freely and enjoy every summer adventure. Whether you're building a giant beach sandcastle or planning a thrilling beach party, these blue shorts are the perfect choice for a fun-filled day. |
| 3 | Blue Sneakers | Complete your Phineas look with a pair of stylish blue sneakers. These trendy and comfortable sneakers are perfect for all your beach party adventures and playful activities. Channel your inner Phineas as you embark on exciting quests and thrilling escapades with your friends, all while rocking these cool blue sneakers. |
| 4 | Ginger Wig | Complete your transformation into Phineas Flynn with a vibrant ginger wig. This wig captures Phineas's iconic hairstyle, adding the perfect finishing touch to your costume. Whether you're singing and dancing at the beach or enjoying a backyard adventure, this ginger wig will have you looking just like Phineas himself. |
Ferb Fletcher Costume
| # | Item | Description |
| --- | --- | --- |
| 1 | Collared Yellow Shirt | Elevate your style and embody Ferb's sophisticated demeanor with a dapper collared yellow shirt. This timeless piece exudes a sense of elegance and class, making it the perfect choice for any beach party or classy affair. Whether you're inventing extraordinary gadgets or joining Phineas on his exciting adventures, this collared yellow shirt will have you looking sharp and ready for any occasion. |
| 2 | Purple Pants | Inject a splash of fun and excitement into your ensemble with a pair of vibrant purple pants. These eye-catching pants perfectly capture Ferb's adventurous spirit and add a touch of playfulness to your outfit. Whether you're building impressive sand sculptures or dancing your heart out at the beach party, these purple pants are the ultimate choice for a Ferb-inspired look. |
| 3 | Black Sneakers | Keep it classic and comfortable with a pair of sleek black sneakers. These versatile and stylish shoes perfectly complement your Ferb costume, ensuring you can enjoy endless beach adventures with ease. Whether you're engaging in daring escapades or exploring new horizons, these black sneakers will have you looking effortlessly cool and ready for any challenge. |
| 4 | Green Wig | Transform into Ferb with a stylish green wig. This vibrant and funky wig perfectly replicates Ferb's iconic hairstyle, adding the finishing touch to your Ferb-inspired look. Whether you're creating marvelous inventions or enjoying some beach fun with Phineas, this green wig will ensure you look just like Ferb on your thrilling adventures. |
| 5 | Belt | Add a touch of authenticity to your Ferb costume with a stylish purple belt of a slightly different shade. This versatile accessory perfectly complements your purple pants and completes your Ferb-inspired look. Whether you're enjoying an epic adventure at the beach or joining Phineas in creating unforgettable memories, this purple belt is the ideal choice to showcase Ferb's signature style. |
| 6 | Collar | If you already have a yellow tee, you can add a touch of sophistication with a false collar. This detachable collar perfectly complements your Ferb costume and adds a hint of preppy charm to your look. Whether you're inventing extraordinary contraptions or simply having fun in the sun, this collar is the perfect accessory to complete your Ferb-inspired outfit. |
Tips for Your Phineas Flynn and Ferb Fletcher Costume
Colorful Attire: To channel the essence of Phineas, start with an orange-striped shirt, which is his signature look. Look for a bright and vibrant orange shirt with bold white stripes to capture his energetic personality. For Ferb's outfit, opt for a collared yellow shirt that exudes sophistication and intelligence.
Comfy Bottoms: Keep it simple and comfortable with a pair of blue shorts for both Phineas and Ferb. Look for shorts that match the characters' cartoon-style wardrobe and allow you to move freely as you embark on your imaginative adventures.
Stylish Footwear: For the footwear, classic black sneakers are a great choice to complement both Phineas and Ferb's outfits. Look for comfortable and practical sneakers that you can wear all day long, just like these two characters on their endless summer escapades.
Wigs for Distinctive Hair: One of the most iconic features of Phineas and Ferb's appearance is their hair. For Phineas, don't forget to don a ginger wig with his signature triangular hairstyle. For Ferb, a green wig will give you his spiky hair that adds a touch of uniqueness to his look.
Accessorize Thoughtfully: For a perfect finishing touch, add a purple belt to Ferb's outfit. This small detail will add an extra pop of color and complete the ensemble. If you have a yellow tee handy, you can also use a false collar to replicate Ferb's collared shirt look.
Be Creative and Have Fun: Phineas and Ferb are all about embracing creativity and having fun, so don't be afraid to add your own unique touches to the costumes. Consider adding small details or props that represent some of their famous inventions, like a mini rocket or a blueprint of their latest project.
Remember, the heart of a Phineas Flynn and Ferb Fletcher costume lies in capturing their adventurous spirit and boundless imagination. Get ready to embark on a summer full of excitement and create the perfect costumes for these beloved characters!
Phineas Flynn and Ferb Fletcher Overview
Phineas Flynn and Ferb Fletcher are the stars of the hit animated series "Phineas and Ferb." Created by Dan Povenmire and Jeff "Swampy" Marsh, the show follows the stepbrothers as they embark on exciting and adventurous projects during their summer vacation. Phineas, the optimistic and imaginative leader, always seeks to make the most of their time off from school by creating and building incredible inventions and adventures. Ferb, the reserved and resourceful stepbrother, complements Phineas with his technical skills and unwavering support, making their team an unstoppable force of innovation.
Together, they turn their backyard into a thrilling amusement park, build time machines, and even create their own rock band. With their friends Isabella, Baljeet, and Buford by their side, Phineas and Ferb's summer days are filled with endless fun and excitement. Throughout their escapades, they manage to avoid being caught by their older sister Candace, who is constantly trying to "bust" them for their wild schemes.
Phineas and Ferb's adventurous spirits, imaginative minds, and unwavering friendship make them beloved characters, inspiring audiences of all ages to embrace creativity and enjoy every moment of life's journey. With their iconic catchphrase "Ferb, I know what we're gonna do today!" and a knack for turning the ordinary into the extraordinary, these two stepbrothers have become a symbol of endless summer fun and unbridled creativity. Get ready to step into their world and craft the perfect Phineas and Ferb costumes for an unforgettable and action-packed experience!
Check out more TV show costume ideas here.