Welcome to "Unleashing Serpent Style: A Guide to Creating the Captivating Toni Topaz Costume." If you're a fan of the vibrant world of Riverdale and the fierce character Toni Topaz, get ready to dive into the realm of Southside Serpents fashion. In this comprehensive guide, we will explore the essence of Toni Topaz's unique style and provide you with the tools and inspiration to recreate her captivating costume. From her rebellious attitude to her edgy fashion choices, join us as we uncover the secrets behind Toni Topaz's iconic look.
Toni Topaz Costume – Riverdale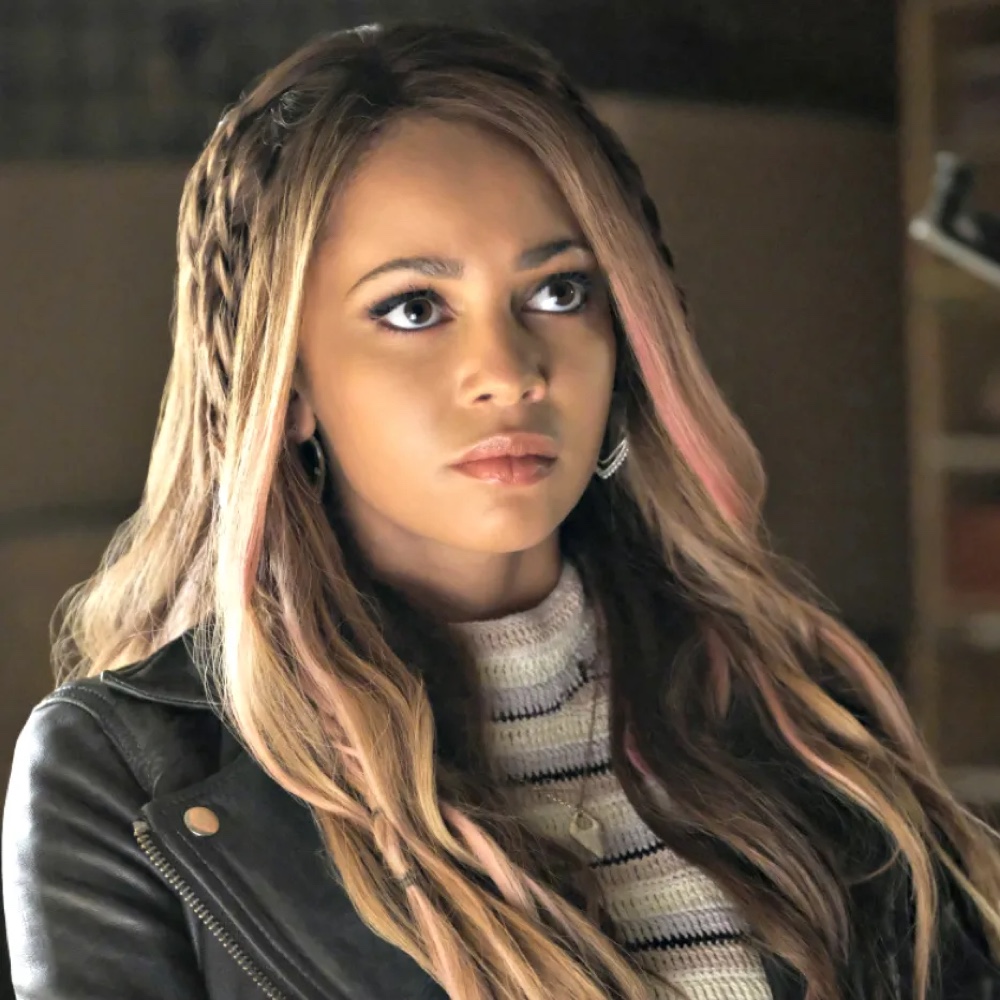 | # | Item | Description |
| --- | --- | --- |
| 1 | Grey Turtleneck Top | Elevate your style with this cozy grey turtleneck top, perfect for adding a touch of sophistication and warmth to your outfit. |
| 2 | Southside Serpents Leather Jacket | Channel your inner rebel with the iconic Southside Serpents leather jacket, adding an edgy flair to your overall look. |
| 3 | Ripped Black Jeans | Embrace the rebellious spirit with a pair of stylish ripped black jeans, adding a touch of edge and attitude to your ensemble. |
| 4 | Red Plaid Shirt | Add a trendy and versatile element to your outfit by tying a red plaid shirt around your waist, bringing a pop of color and a casual-cool vibe. |
| 5 | Pink Wig | Transform your look with a vibrant pink wig, capturing Toni's unique and bold hairstyle, making a striking statement. |
| 6 | Boots | Complete your punk-inspired ensemble with these stylish high ankle boots, adding an element of attitude and confidence to your look. |
Toni Topaz Overview
Toni Topaz is a captivating character who roams the streets of Riverdale with confidence, poise, and a touch of rebellion. Introduced in the popular TV series "Riverdale," Toni quickly becomes a prominent member of the Southside Serpents, a notorious biker gang. With her fierce personality and fearless demeanor, Toni embodies the spirit of independence and self-expression.
When it comes to fashion, Toni Topaz is a trendsetter, embracing an edgy and street-style-inspired wardrobe. Her attire often reflects her affiliation with the Southside Serpents, characterized by leather, denim, and a touch of grunge. Toni's iconic look starts with a black leather jacket, adorned with the signature Serpents insignia on the back. This jacket serves as a statement piece, representing her allegiance to the Serpents and exuding an air of rebellion.
To complement her jacket, Toni opts for an array of graphic t-shirts or band tees that showcase her diverse tastes and rebellious spirit. These shirts often feature bold prints, band logos, or witty slogans, allowing Toni to express herself freely. Paired with distressed jeans or leather pants, Toni's bottoms add an extra edge to her overall ensemble, completing her signature street-style look.
Accessories play a vital role in Toni's fashion repertoire. She often rocks a wide variety of chokers, chains, and statement jewelry, adding a touch of individuality to her outfits. Bold, chunky rings and layered necklaces are among her favorite accessories, serving as eye-catching details that elevate her style.
As we delve into the world of Toni Topaz's fashion, be prepared to embrace the rebellious spirit of the Southside Serpents. With a focus on leather, denim, and graphic elements, we will guide you through the process of recreating Toni's captivating costume. Get ready to unleash your own Serpent style and step into the world of Toni Topaz.
Check out more TV show costume ideas here.