Are you a fan of the gripping South Korean series "Squid Game"? Do you have a penchant for the enigmatic and authoritative characters that populate its thrilling storyline? If so, you've come to the right place. In this guide, we'll take you through the steps to create an authentic Front Man costume, allowing you to immerse yourself in the intriguing world of this mysterious and formidable character.
The Front Man Costume – Squid Game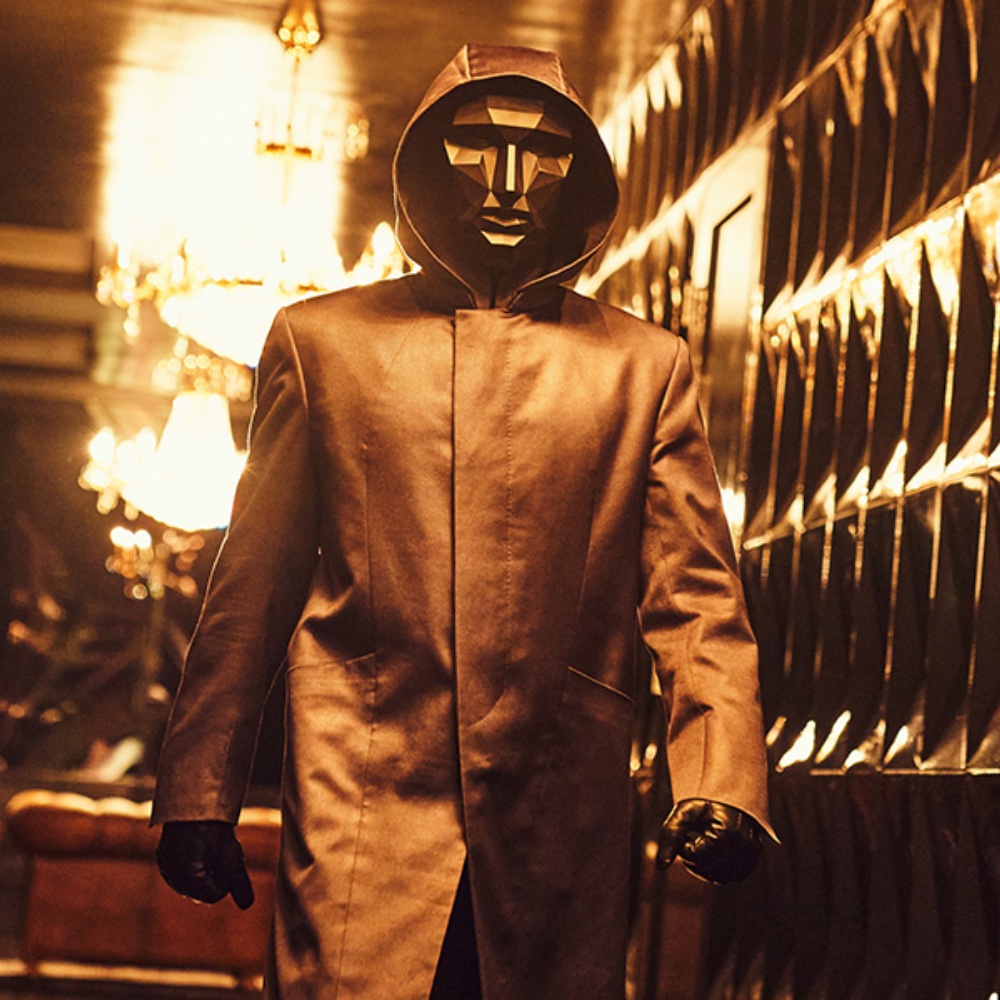 | | |
| --- | --- |
| Squid Game Boss Mask | The Boss Mask is the most distinctive and recognizable feature of The Front Man's appearance. Wearing this mask is absolutely essential to replicate the character's iconic look. It conceals the face and adds an air of mystery and authority to the costume. |
| Long Black Raincoat with Hood | The long black raincoat with a hood is a key component of The Front Man's attire. It contributes to his imposing and menacing presence. The hood adds an extra layer of anonymity, and the coat's flowing silhouette enhances the character's commanding demeanor. |
| Black Dress Pants | The Front Man wears black dress pants, which provide a sleek and formal look. These pants complete the outfit's overall aesthetic and contribute to the character's sense of authority. |
| Black Leather Driving Gloves | Black leather driving gloves are an essential accessory for The Front Man's costume. They add a touch of sophistication and help conceal the hands, emphasizing the character's mysterious persona. |
| Black Dress Boots | To complement the costume, black dress boots are worn by The Front Man. These boots provide a polished and stylish finish to the ensemble, while also adding to the character's imposing presence. |
The Front Man Overview
The Front Man is a central and enigmatic character in "Squid Game." He serves as the intimidating and secretive leader of the deadly competition that the contestants are thrust into. Always seen wearing a sleek black suit and a striking white mask with a red inverted triangle, the Front Man exudes an aura of power and control.
Throughout the series, the Front Man's character remains shrouded in mystery. He operates with unwavering authority, orchestrating the brutal games and maintaining strict order among the participants. His mask conceals his identity, adding to the air of mystique surrounding him.
The Front Man's character is defined by his stoicism, ruthlessness, and unrelenting commitment to the games. His presence is both feared and respected, making him a central figure in the narrative of "Squid Game."
To embody the Front Man's character in your costume, you'll need to capture his distinctive and imposing look. This includes his sharp black suit, white mask, and commanding presence. Additionally, you'll want to convey the aura of mystery and authority that surrounds him, making you feel like you're in control of the "Squid Game" universe.
Check out more Squid Game costume ideas here.