"Because I choose to be an account man. But if I had my way, I'd be a painter." If you've ever admired Ken Cosgrove's cool and artistic flair on "Mad Men," you're in for a stylish journey. In this guide, we'll show you how to create the perfect Ken Cosgrove costume, so you can channel the charm and sophistication of this iconic character from the world of 1960s advertising.
From his impeccable fashion sense to his hidden talents, Ken Cosgrove has left a lasting impression on fans of the show. Join us as we step into the stylish world of this beloved character and learn how to bring him to life through your costume.
Ken Cosgrove Costume – Mad Men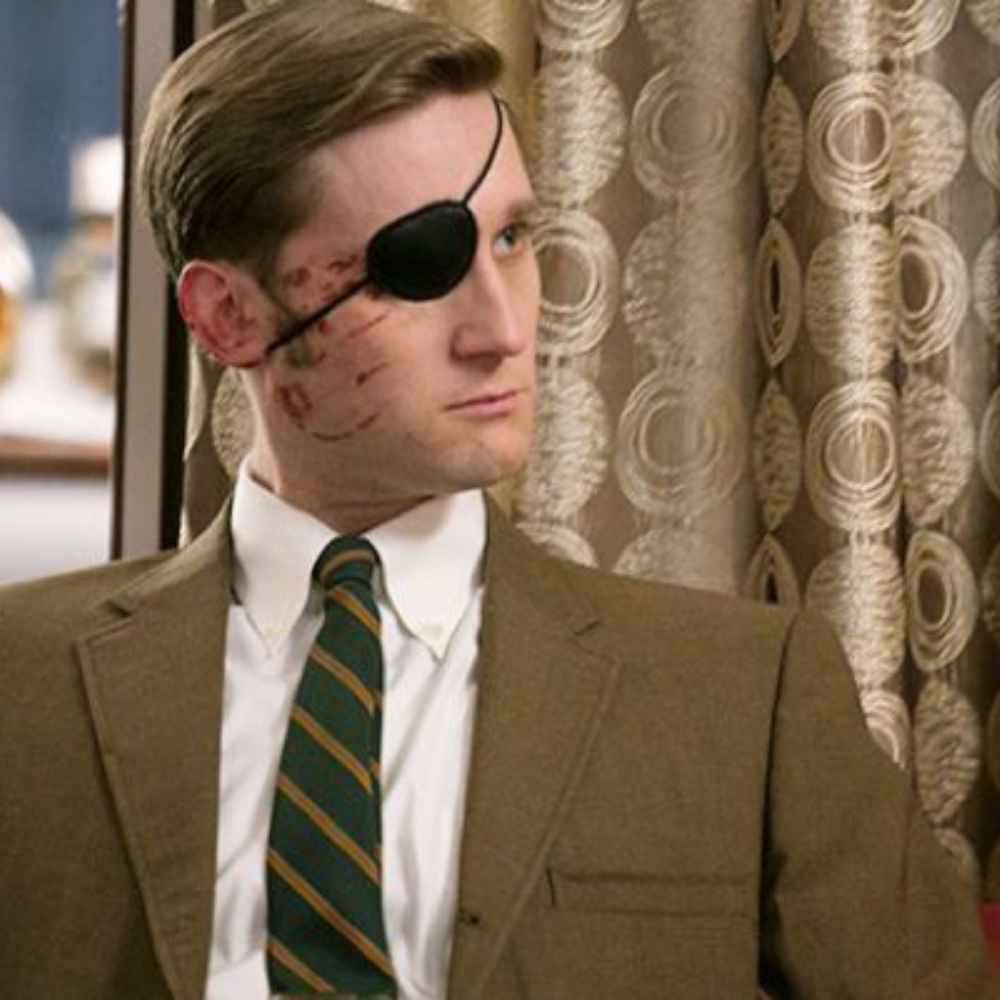 | | |
| --- | --- |
| Albini Single Breasted Two-Button Tan Suit | Ken Cosgrove is known for his dapper and stylish attire. The tan suit reflects his fashionable taste and adds sophistication to the costume. |
| Dark Green Tie with Gold and White Stripe Tie | The dark green tie with gold and white stripes replicates Ken's distinctive tie style. It adds a pop of color and showcases his attention to detail in his fashion choices. |
| Flents Eye Patch | One of Ken Cosgrove's defining features is his eye patch, which he wears due to an injury. The eye patch is crucial for an accurate portrayal of the character. |
| The Punishment of X4 by Ben Hargrove | In the "Mad Men" series, Ken Cosgrove is also known for his talent as a writer. "The Punishment of X4" is one of his stories. Carrying a copy of this book serves as a prop to further authenticate the character and showcase his literary side. |
Ken Cosgrove Overview
Ken Cosgrove, portrayed by actor Aaron Staton in the TV series "Mad Men," is a character known for his charisma, artistic talents, and the distinct 1960s aesthetic that surrounds him. Here's a glimpse into the world of Ken Cosgrove:
1. The Artistic Account Man: Ken is an account executive at Sterling Cooper Draper Pryce, but he's also a talented writer and aspiring novelist. His dual identity as both a creative and a businessman is a defining aspect of his character.
2. Impeccable Style: Ken's wardrobe is a reflection of the fashionable 1960s. He's often seen in sharp, tailored suits, skinny ties, and polished dress shoes. His style exudes sophistication and elegance.
3. The Perfect Hair: Ken's perfectly coiffed hair is an integral part of his look. His short, slicked-back hairstyle is a hallmark of 1960s fashion, and it adds to his polished appearance.
4. Hobbies and Interests: Beyond his professional life, Ken is passionate about writing. He's known for his short stories and his dream of becoming a successful novelist. This aspect of his character adds depth and complexity.
5. A Man of Wit: Ken is known for his clever quips and humor. His wit often shines through in his interactions with colleagues, making him a memorable character on the show.
As you embark on the journey of creating a Ken Cosgrove costume, keep in mind his sophisticated style, his artistic pursuits, and his charismatic personality. Now, let's delve into the details and transform you into the embodiment of Ken Cosgrove's stylish and multi-faceted character!
See more Mad Men costumes here.