Are you a fan of the hit animated series "Archer" and its fierce and sassy secret agent, Lana Kane? Have you ever wanted to embody the daring and stylish Lana for a costume party or cosplay event? Look no further! In this comprehensive guide, we'll walk you through the steps to create your own Lana Kane costume, from her iconic black turtleneck to her signature tactical gear. Get ready to unleash your inner spy and impress everyone with your impeccable Lana Kane look!
Lana Kane Costume – Archer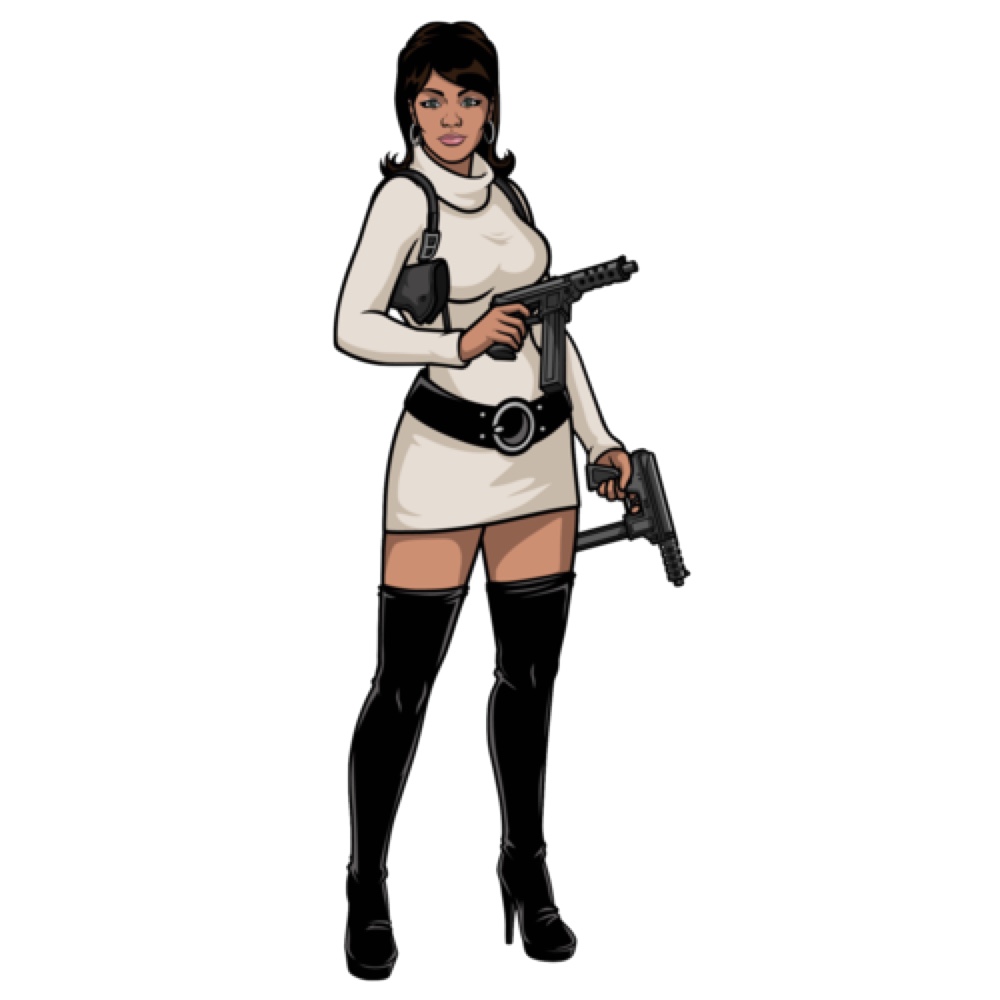 Tips for Your Lana Kane Costume
Embrace the Black Turtleneck: Lana's black turtleneck is her most iconic and recognizable feature. Look for a fitted, long-sleeved black turtleneck top to start your costume off right. It should be form-fitting to capture Lana's sleek and stylish look.
Tactical Gear and Holster: To embody the essence of a secret agent, don't forget to include tactical gear. A utility belt with pouches and a sleek holster for your prop gun will add authenticity to your costume. Opt for black or dark green gear to match Lana's covert operations style.
High-Waisted Black Pants: Pair your turtleneck with high-waisted black pants to achieve Lana's sleek and slim silhouette. Look for pants that are tailored to fit your body shape comfortably.
Signature Black Gloves: Lana's black gloves are essential to complete the look. Choose leather or faux-leather gloves that extend to your wrists for that extra spy-like touch.
Toned Down Makeup: Lana's makeup is usually natural and understated. Focus on flawless skin, subtle eye makeup, and a nude lip to achieve her effortless beauty.
Brown Combat Boots: Finish off your Lana Kane costume with a pair of brown combat-style boots. They should be sturdy enough to handle any secret mission you might encounter at the party.
Hairstyle and Accessories: Lana's hairstyle is simple yet chic. If you don't have long, straight hair like hers, consider using a wig or styling your hair accordingly. Add a pair of aviator sunglasses and dangling earrings to complete the ensemble.
Confidence and Attitude: Above all, channel Lana's confidence and take-charge attitude. Walk tall, speak assertively, and exude that spy-like aura throughout the event. Your portrayal of this fierce secret agent will be sure to turn heads and impress everyone at the party.
Lana Kane Overview
Lana Kane is one of the central characters in the animated television series "Archer." She is a highly skilled secret agent and a key member of the International Secret Intelligence Service (ISIS), later known as the Figgis Agency. As a seasoned and formidable operative, Lana is known for her sharp wit, no-nonsense attitude, and exceptional combat abilities. Her alluring looks, combined with her fierce personality, make her a memorable and beloved character in the show.
Lana is recognized for her distinctive sense of style, often seen sporting her signature black turtleneck, form-fitting tactical gear, and sleek black gloves. Whether she's engaging in high-stakes espionage or keeping the antics of her colleagues in check, Lana always looks effortlessly chic and ready for action.
Now, let's dive into the details of creating your very own Lana Kane costume, so you can step into the world of espionage with confidence and flair!
Check out more TV show costume ideas here.