Are you a fan of the suave and sophisticated world of espionage? Do you admire the sharp wit and charm of secret agent Sterling Archer from the animated series "Archer"? Look no further! In this comprehensive guide, we'll show you how to craft an iconic Sterling Archer costume that captures his impeccable style and charismatic personality. From his tailored suits to his signature accessories, you'll be ready to step into the thrilling world of espionage with this impressive costume. Whether it's for a cosplay event, Halloween party, or just for fun, get ready to channel the daring and debonair Sterling Archer like a true secret agent!
Sterling Archer Costume – Archer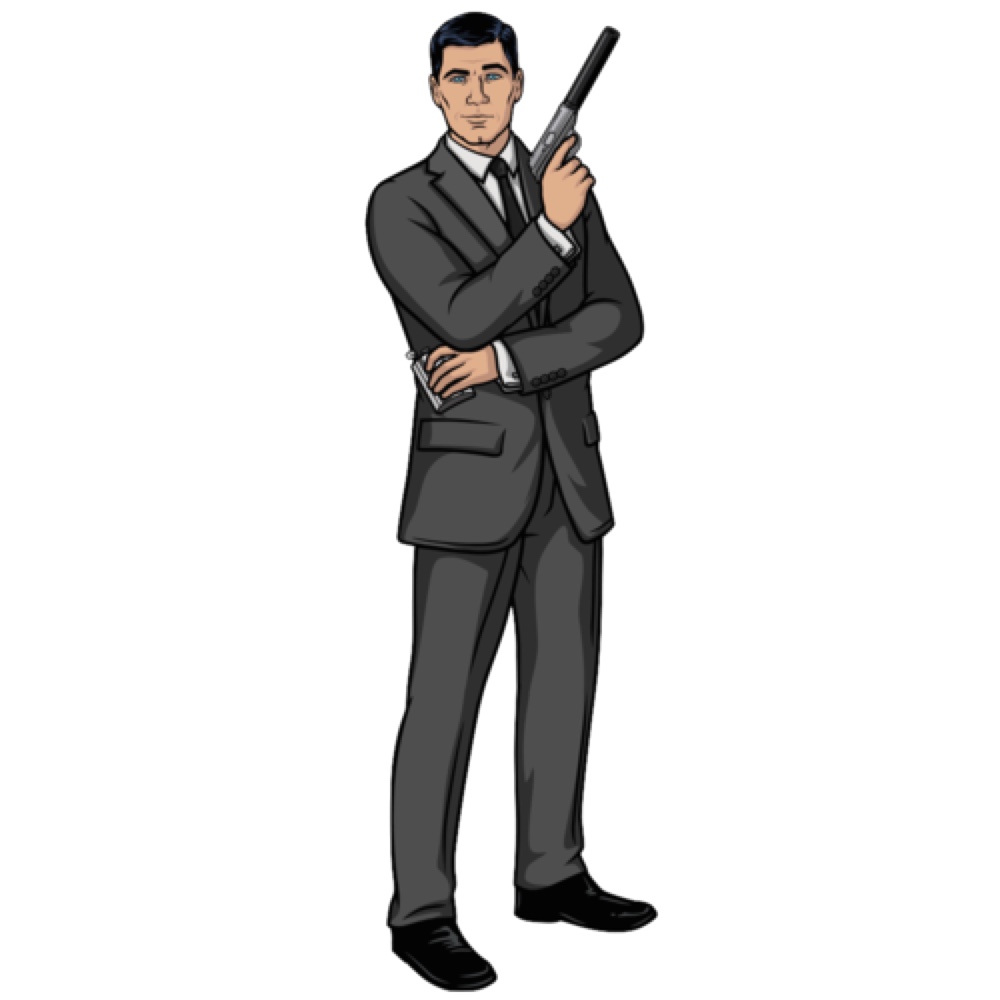 | # | Item | Description |
| --- | --- | --- |
| 1 | Gray Suit | Transform your appearance with this elegant gray suit that adds a touch of sophistication to your ensemble. The fine craftsmanship and comfortable fit make it an ideal choice for any formal occasion. |
| 2 | Paint | Unleash your artistic side by adding intricate paint details over the suit. Embrace a whimsical and cartoon-like feel with this creative customization, making your outfit stand out from the crowd. |
| 3 | White Button-down Shirt | Elevate your style with a classic white button-down shirt that complements the overall look. Its versatility allows you to wear it beyond this costume, adding value to your wardrobe. |
| 4 | Necktie | Complete your dashing look with a dark necktie that exudes elegance and complements the suit. The necktie adds a touch of formality to your outfit, making you a show-stopper at any event. |
| 5 | Toy Gun | Add a playful twist to your ensemble by carrying a toy gun with the costume. This fun accessory brings the character to life and adds an element of adventure to your outfit. |
| 6 | Makeup | Accentuate your facial features with a high-quality makeup set. Utilize the palette to contour your face and recreate the sharp, exaggerated features of a cartoon character, completing the look with finesse. |
| 7 | Flask | Carry a flask with you to enhance the character's persona and add a touch of mystery to your costume. This practical and stylish accessory will surely catch everyone's attention. |
Tips for Your Sterling Archer Costume
To pull off the suave and sophisticated look of Sterling Archer, pay close attention to the following elements when assembling your costume:
1. Tailored Three-Piece Suit: Archer is always impeccably dressed, and his three-piece suits are a hallmark of his style. Opt for a well-fitted, charcoal or navy suit with a matching vest for that classic secret agent flair.
2. Crisp White Dress Shirt: Underneath the suit, don a crisp and perfectly ironed white dress shirt. Make sure it's buttoned up neatly for that polished appearance.
3. Knotted Tie: Archer is rarely seen without his tie. Go for a slim, solid-colored tie that complements your suit. A Windsor knot or a four-in-hand knot will work well to achieve the desired look.
4. Pocket Square: Add a touch of sophistication by including a neatly folded pocket square in your suit jacket's breast pocket. A plain white pocket square can never go wrong.
5. Black Oxfords: Complete the ensemble with a pair of sleek black Oxfords. These classic dress shoes add a touch of elegance to Archer's appearance.
6. Stylish Watch: A sophisticated wristwatch is one of Archer's favorite accessories. Choose a sleek and elegant timepiece to add that finishing touch.
7. Sunglasses: No secret agent is complete without a pair of stylish sunglasses. Opt for aviator or wayfarer-style sunglasses to give your costume that spy vibe.
8. Holster and Toy Gun: Archer is never without his sidearm. Include a holster and a toy gun to complete the illusion of a secret agent on a mission.
9. Slicked-Back Hair: Archer's hair is always well-groomed and slicked back. Use a good styling product to achieve the same look and complete your transformation.
Now that you have these tips, you're well on your way to becoming the debonair and daring Sterling Archer. Embrace the charm, wit, and style of this iconic character as you step into the world of espionage and adventure!
Sterling Archer Overview
Sterling Malory Archer, code name "Duchess," is the charismatic and self-absorbed spy at the center of the hit animated show "Archer." Voiced by the talented H. Jon Benjamin, Archer is a highly skilled yet often bumbling secret agent working for the International Secret Intelligence Service (ISIS). Known for his razor-sharp wit, impeccable fashion sense, and a love for alcoholic beverages, Archer navigates through espionage missions with equal parts bravado and incompetence. His stylish three-piece suits, crisp white dress shirts, and perfectly knotted ties perfectly reflect his confident and dashing demeanor. As you embark on creating your Sterling Archer costume, prepare to embody the essence of this hilarious and daring character who never fails to leave an impression. Let's delve into the details and get you ready for your spy adventures!
Check out more TV show costume ideas here.