Are you ready to embark on a heroic adventure in the enchanted land of Hyrule? Making a Linkle costume is not just about dressing up; it's an opportunity to step into the shoes of a brave and determined character in the Legend of Zelda universe. In this guide, we'll take you through the steps to create an authentic Linkle costume that captures the essence of her courageous spirit. With her distinctive green hooded tunic, crossbow, and a heart full of determination, Linkle is a beloved character in the world of Hyrule. Get ready to celebrate your love for The Legend of Zelda and embark on a quest as the legendary hero, Linkle.
Linkle Costume – The Legend of Zelda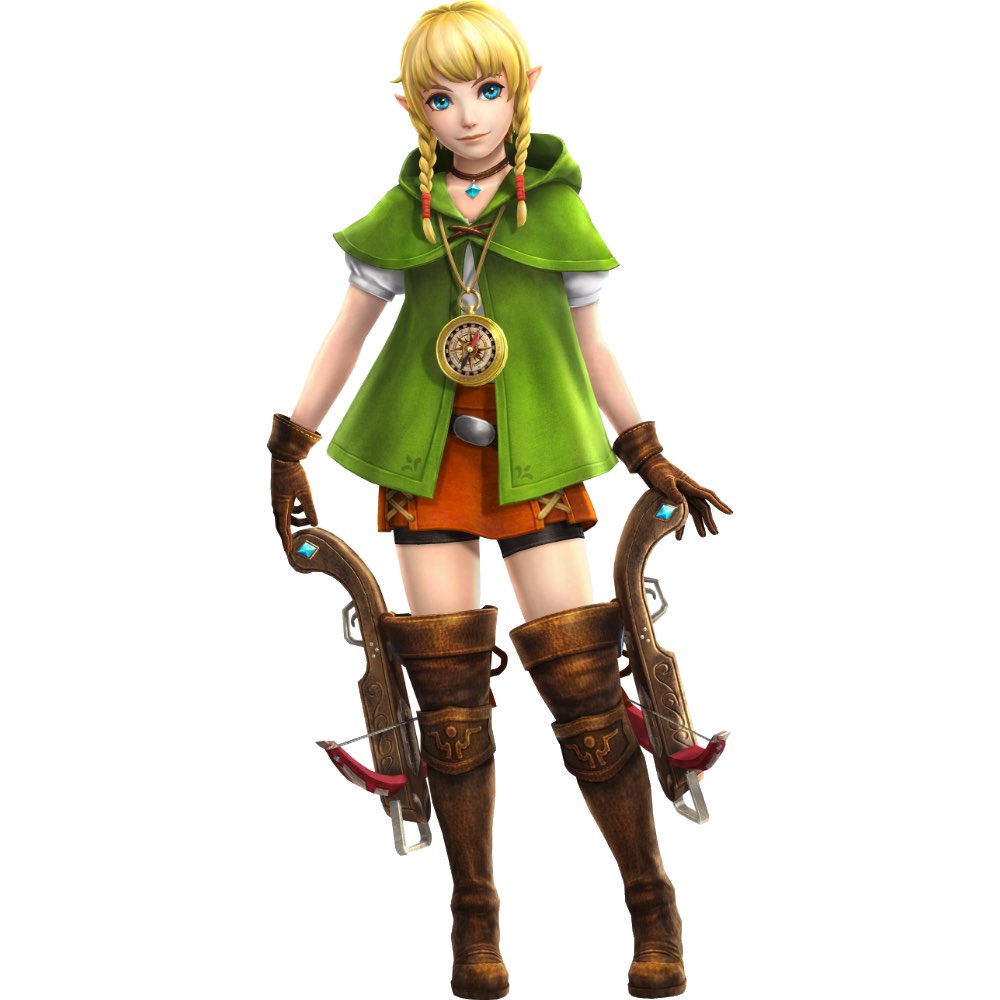 | | |
| --- | --- |
| Linkle Costume | The Linkle costume, including the green hooded tunic, hat, and other elements, is the foundation of your Linkle character portrayal. It captures her distinct appearance and reflects her admiration for Link. The costume embodies her courageous and heroic spirit. |
| Blonde Wig | Linkle is known for her blonde hair, and a blonde wig is essential to replicate her hairstyle accurately. It completes the character's look and ensures that you embody Linkle's appearance. |
| Linkle Compass | The Linkle compass is a significant accessory as it's an item that she carries in the games. Including this prop adds authenticity to the costume and demonstrates your attention to detail as a cosplayer. |
| Brown Boots | Brown boots are essential footwear for Linkle's outfit, reflecting her adventure-ready appearance. They complete the costume, ensuring that your portrayal captures her iconic look from head to toe. |
| Toy Crossbows | Linkle is known for her dual crossbows, and toy crossbows are a key element in replicating her character accurately. They showcase her archery skills and marksmanship, making them a crucial accessory for the costume. |
Linkle Overview
Linkle is a character from The Legend of Zelda series, appearing in "Hyrule Warriors Legends" and other Zelda-related materials. Here are some key attributes of her character:
Courageous and Determined: Linkle is a determined and courageous character, embodying the spirit of a hero. She sets out on a quest to save Hyrule and has a heart filled with bravery.
Hooded Tunic and Hat: Linkle's outfit includes a distinctive green hooded tunic and a hat that resembles Link's iconic attire. Her clothing reflects her admiration for the legendary hero, Link.
Dual Crossbows: Linkle wields dual crossbows, showcasing her skill as an archer. She's known for her remarkable accuracy in marksmanship.
Compassionate and Kind: Along with her bravery, Linkle is a character known for her kindness and compassion. She helps those in need and is always ready to lend a hand.
Adventure-Ready: Linkle's character is adventure-ready. She embarks on quests and adventures throughout the game, showcasing her readiness to face challenges and explore the world of Hyrule.
Creating a Linkle costume allows you to step into the role of this determined and heroic character. Her distinctive outfit, featuring the green hooded tunic and the crossbows, reflects her courage and spirit of adventure. This guide will help you bring Linkle's iconic look to life, complete with her heroic attire and accessories. Whether you're cosplaying at a convention, participating in a Legend of Zelda-themed event, or simply celebrating your love for the series, you'll be ready to embark on your own legendary quest as Linkle, the courageous archer of Hyrule.
Check out more Zelda costume ideas.