Are you ready to step into the enchanting world of Pokémon and become one of the most beloved and iconic Pokémon Trainers? Making a Dawn (Hikari) costume is not just about dressing up; it's an opportunity to embrace the spirit of adventure, ambition, and Pokémon coordination. In this guide, we'll take you through the steps to create an authentic Dawn (Hikari) costume that captures the essence of this determined and talented character. With her unique outfit, cheerful personality, and a team of Pokémon that includes the loyal Piplup, Dawn has become a cherished figure in the Pokémon universe. Get ready to showcase your love for Pokémon Contests and embark on your own journey as a Pokémon Coordinator.
Dawn (Hikari) from Pokemon Costume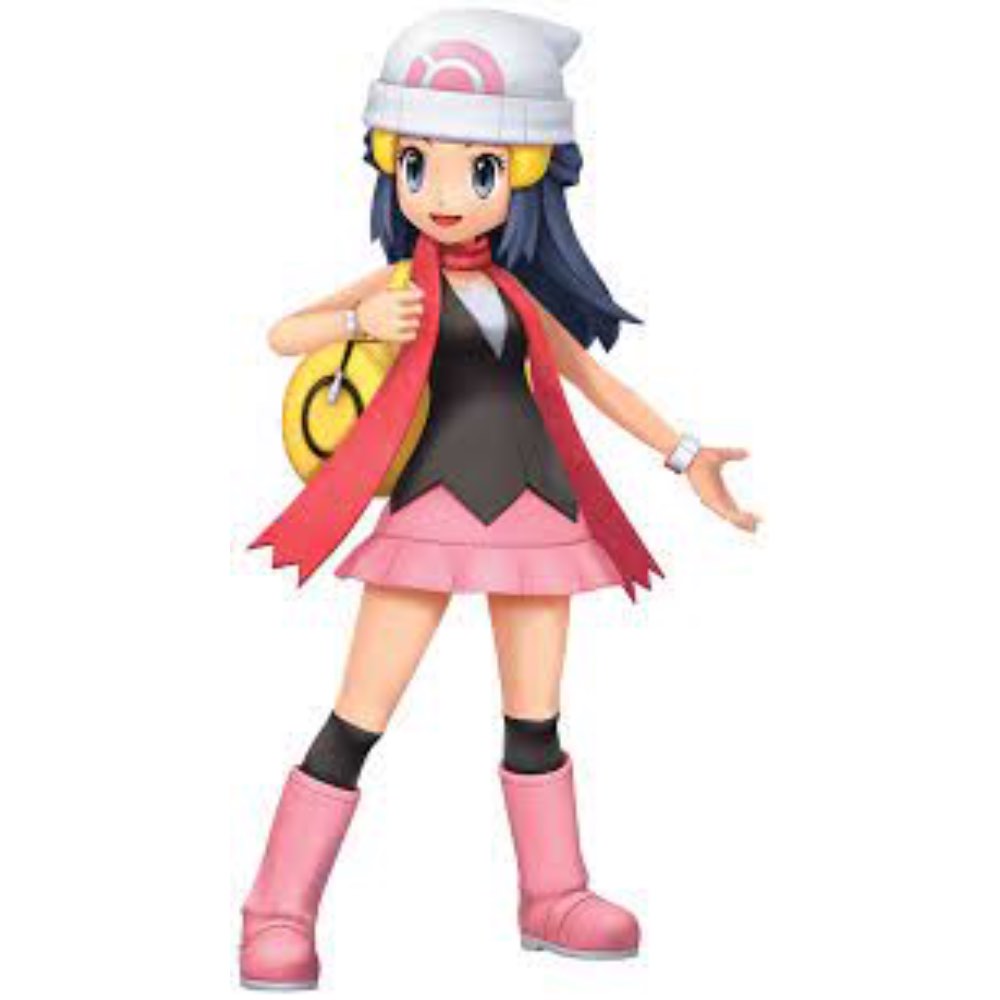 | | |
| --- | --- |
| Dawn Cosplay Beanie | The beanie, often worn by Dawn, completes her look. It's a key accessory that captures her style and practicality, adding character authenticity to the costume. |
| Red Shawl Scarf | The red shawl scarf is a fundamental part of Dawn's outfit. It adds a touch of fashion while keeping her warm, highlighting her balance of style and practicality. |
| Yellow Duffle Bag | The yellow duffle bag is essential, representing the bag Dawn carries to store her Pokémon and Contest accessories. It symbolizes her journey as a Pokémon Coordinator. |
| Button Up Vest | The button-up vest is a crucial element of Dawn's outfit, resembling the vest she wears in the Pokémon series. It ensures that your costume accurately portrays her attire. |
| Black Knee High Sock | Black knee-high socks are a key part of Dawn's ensemble. They complete her look and match her attire, providing a polished appearance. |
| Red Casual Watch | Wearing a red casual watch mirrors Dawn's style and attention to detail. It's a functional accessory that adds to the character's accuracy. |
| Rose Gold Bangle | A rose gold bangle complements the outfit, adding a touch of elegance and sophistication. It's a subtle yet significant detail in capturing Dawn's style. |
| Stretchy Pleated Mini Skater Skirt | The stretchy pleated mini skater skirt represents Dawn's iconic skirt. It completes her look and ensures a faithful portrayal of her attire. |
| Women's Pink Rainboots | Pink rainboots, similar to the ones worn by Dawn, provide practicality and style, making the costume more accurate and suitable for various weather conditions. |
| Cyndaquil Stuffed Plush | Including a Cyndaquil stuffed plush serves as a charming addition, symbolizing Dawn's connection with her Pokémon. It showcases her passion for Pokémon coordination and her loyalty to her team. |
Dawn (Hikari) from Pokemon Overview
Dawn, known as Hikari in Japan, is a central character in the Pokémon anime series. She is known for several key attributes:
Aspiring Pokémon Coordinator: Dawn's dream is to become a top Pokémon Coordinator, excelling in Pokémon Contests and showcasing the talents of her Pokémon.
Unique Outfit: Dawn wears a distinctive outfit that includes a red beret, a white tank top, a short blue skirt, white knee-high stockings, and red shoes. Her style represents a combination of fashion and practicality.
Lively and Determined: Dawn's character exudes liveliness and determination. She is known for her cheerful personality and her unwavering commitment to her goal of becoming a top Coordinator.
Close Bond with Piplup: Piplup is Dawn's loyal companion and the first Pokémon she receives on her journey. Their relationship is marked by mutual support and a strong bond.
Talent in Pokémon Contests: Dawn is a skilled Coordinator and excels in Pokémon Contests. She participates in various Contests throughout her journey, showcasing her creativity and battling prowess.
Creating a Dawn (Hikari) costume is an opportunity to step into the role of this determined and talented Pokémon Coordinator. Her unique outfit reflects her style and practicality, and her character embodies the spirit of ambition and enthusiasm. This guide will help you bring Dawn's iconic look to life, complete with her distinctive attire and accessories. Whether you're cosplaying at a convention, participating in a Pokémon-themed event, or simply celebrating your love for the series, get ready to showcase your Pokémon coordination skills, just like Dawn, and embark on your own journey to become a top Pokémon Coordinator.
Check out more Pokemon costume ideas.