Welcome to the enchanting world of Lumiere! Lumiere, the charming and charismatic candelabra, is a beloved character from Disney's classic film "Beauty and the Beast." With his warm personality and infectious French accent, Lumiere has captured the hearts of audiences around the globe. If you've always admired his elegance, wit, and love for entertainment, then you're in for a treat. In this comprehensive guide, we will walk you through the process of bringing Lumiere to life through a stunning costume. Whether you're preparing for a Disney-themed event, a costume party, or simply want to embody the magic of this beloved character, this guide will provide you with the necessary steps and creative inspiration. So, gather your materials, let your imagination shine, and let's embark on a journey to illuminate the world as Lumiere!
Lumiere Costume – Beauty and the Beast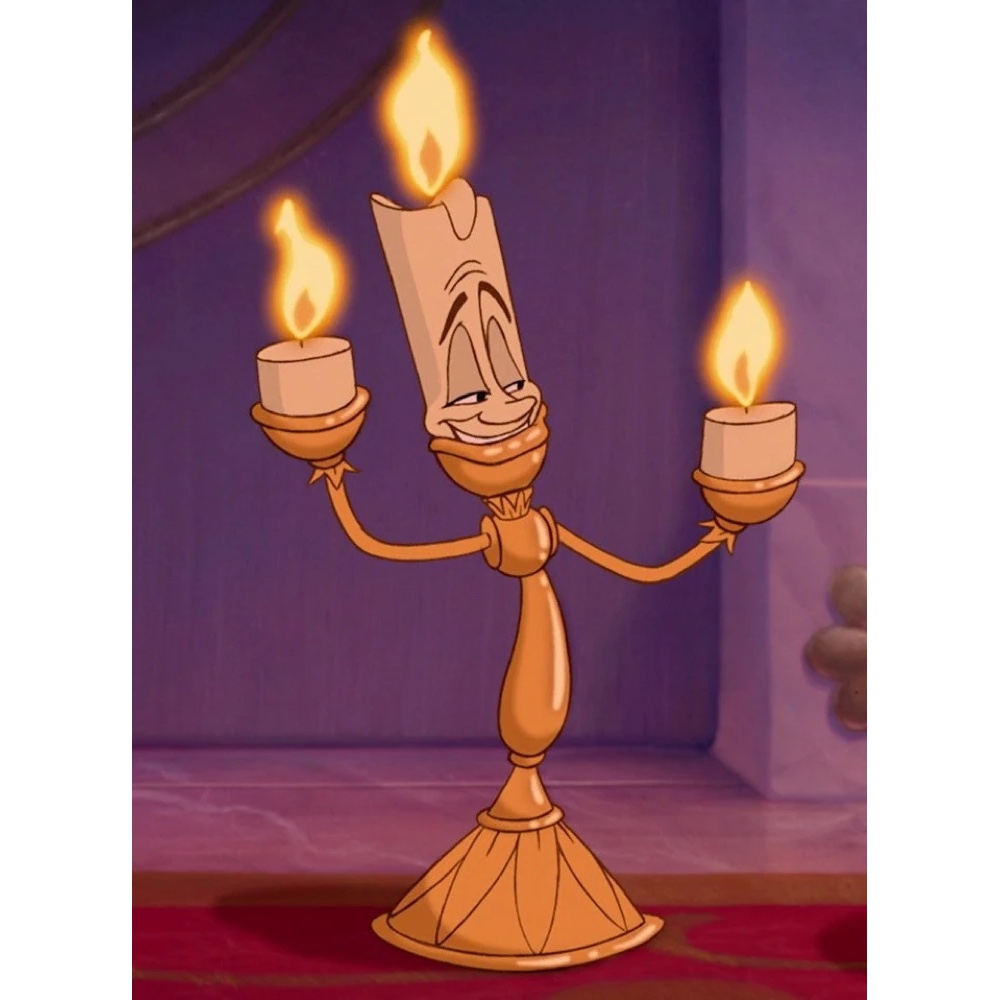 | # | Item | Description |
| --- | --- | --- |
| 1 | Shimmering Gold Bodysuit | Elevate your costume with a stunning, shimmering gold bodysuit, providing the perfect foundation for your Lumiere-inspired ensemble and adding a touch of enchantment to your appearance. |
| 2 | Elegant White Top Hat | Add a touch of elegance to your Lumiere costume with an elegant white top hat, reminiscent of Lumiere's sophisticated style and serving as the perfect finishing touch for your headpiece. |
| 3 | Gold Plastic Pedestal Bowls | Complete your Lumiere transformation by carrying two exquisite gold plastic pedestal bowls, representing Lumiere's distinctive candle-hands and adding an air of grandeur to your costume. |
| 4 | Styrofoam Cake Rounds | Create Lumiere's candle-hands using lightweight Styrofoam cake rounds, capturing the essence of his glowing flames and adding a whimsical touch to your costume. |
| 5 | Shiny Gold Cardboard Sheets | Add a touch of brilliance to your Lumiere costume by utilizing shiny gold cardboard sheets to recreate the fiery flames on his hands and head, ensuring an eye-catching and captivating appearance. |
| 6 | Complete Costume Set | If you prefer a convenient and ready-to-wear option, opt for this comprehensive Lumiere costume set, allowing you to effortlessly embody the charm and charisma of this beloved character. |
Lumiere Overview
Lumiere, the charismatic candelabra, is one of the central characters in Disney's "Beauty and the Beast." As the head of the castle's enchanted household objects, Lumiere is a lively and mischievous companion to Belle, the film's protagonist. With his cheerful personality and French charm, Lumiere adds a touch of whimsy to the story. He is known for his ability to transform into a dancing candlestick and his unwavering dedication to providing a warm and welcoming atmosphere. In this guide, we will explore the key elements that define Lumiere's character, from his elegant candlestick appearance to his vibrant personality. Get ready to illuminate the room with your presence and captivate everyone with your Lumiere-inspired costume. With a flickering flame of creativity and a dash of French flair, you'll be ready to light up any occasion. So, let's bring Lumiere to life and let your inner candle shine!
Check out more movie costume ideas here.