Welcome to the comprehensive guide on how to craft an enchanting costume inspired by the spirited and adventurous Princess Daisy! Whether you're a devoted fan of the Super Mario series or simply seeking an exciting cosplay idea, this guide will provide you with detailed instructions and creative insights to help you bring this beloved character to life. Get ready to immerse yourself in the vibrant world of Princess Daisy as we explore her iconic style and remarkable persona.
Princess Daisy Costume – Super Mario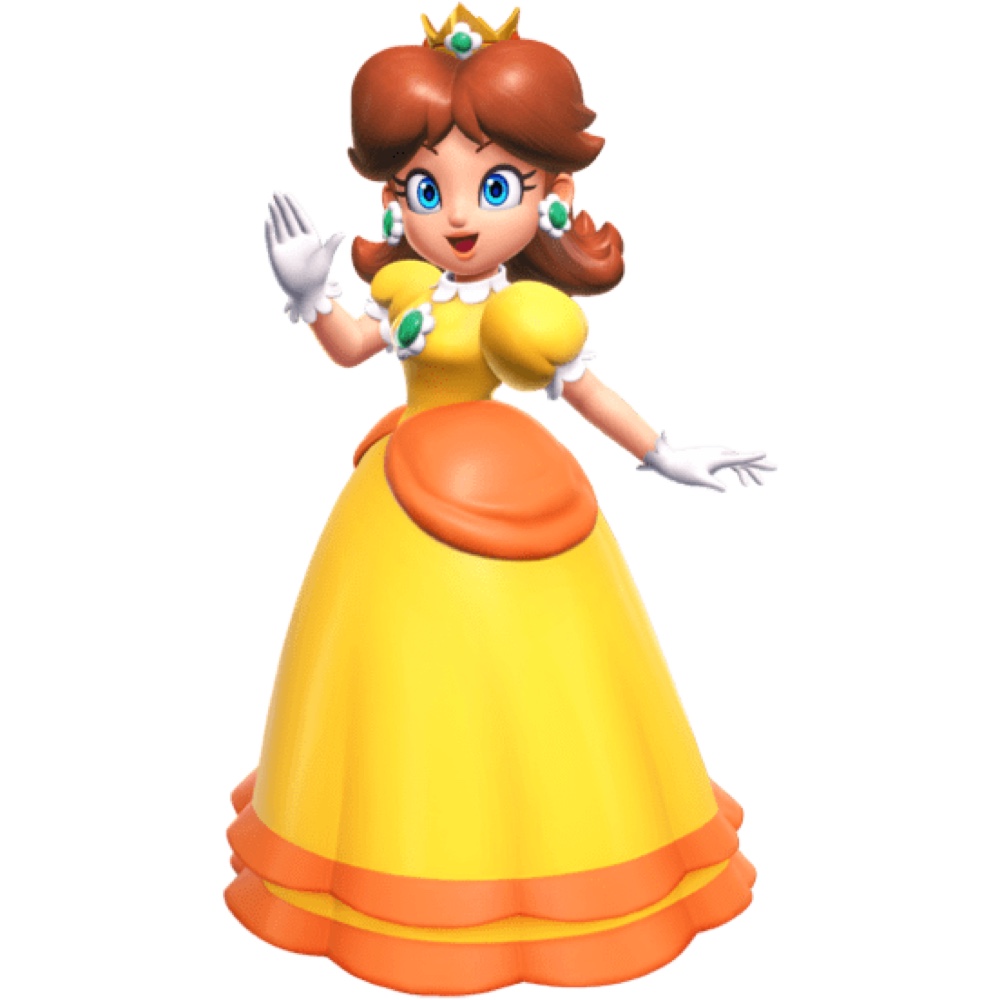 | # | Item | Description |
| --- | --- | --- |
| 1 | Orange Tulle Skirt | Begin your enchanting costume with the whimsical orange tulle skirt. Its layers create a captivating volume that adds a touch of magic to your outfit. Pair it with your dress for an ethereal and charming look. |
| 2 | Yellow Dress | Elevate your costume with the sunny yellow dress. The vibrant color exudes positivity and radiance, while the flattering silhouette highlights your elegance and grace. Embrace your inner princess with this delightful ensemble. |
| 3 | Orange Satin Fabric | Add a touch of glamour and sophistication to your costume with the luxurious orange satin fabric. Use it to create a waist detail that enhances your figure and adds a regal flair to your ensemble. Let your creativity shine with this exquisite fabric. |
| 4 | Brown Wig | Transform into the radiant Princess Daisy with this gorgeous brown wig. Its luscious curls and vibrant color capture the essence of the character, allowing you to fully immerse yourself in the role. Embrace the princess within you. |
| 5 | Crown and Gems Set | Complete your princess transformation with this exquisite crown and gems set. Adorn yourself withthe sparkling gems and elegant crown to embody the royal elegance of Princess Daisy. This set is the perfect finishing touch to your costume, adding a regal and enchanting aura to your overall look. Embrace the majesty and grace of the princess with this stunning accessory set. |
| 6 | White Ruffle Gloves | Complete your princess ensemble with these elegant white ruffle gloves. The delicate ruffles add a touch of grace and sophistication to your costume, making you feel like a true princess. These gloves are the perfect accessory to enhance the overall charm of your outfit. |
| 7 | Full Costume Set | Simplify your costume preparation with this comprehensive full costume set. It includes all the essential elements to bring Princess Daisy to life, allowing you to achieve a complete and authentic look effortlessly. Get ready to immerse yourself in the world of the princess with this convenient set. |
Princess Daisy Overview
TEXTHERE
Check out more video game costume ideas here.