Are you ready to delve into the world of Westeros and bring to life the enigmatic and mystical character of Melisandre? With this comprehensive guide, we'll take you step by step through the process of crafting an awe-inspiring Melisandre costume that captures the essence of this intriguing character. From her signature red attire to her mystical accessories, get ready to embrace the power of the Red Priestess and make a striking impression at your next costume event.
Melisandre Costume – Game of Thrones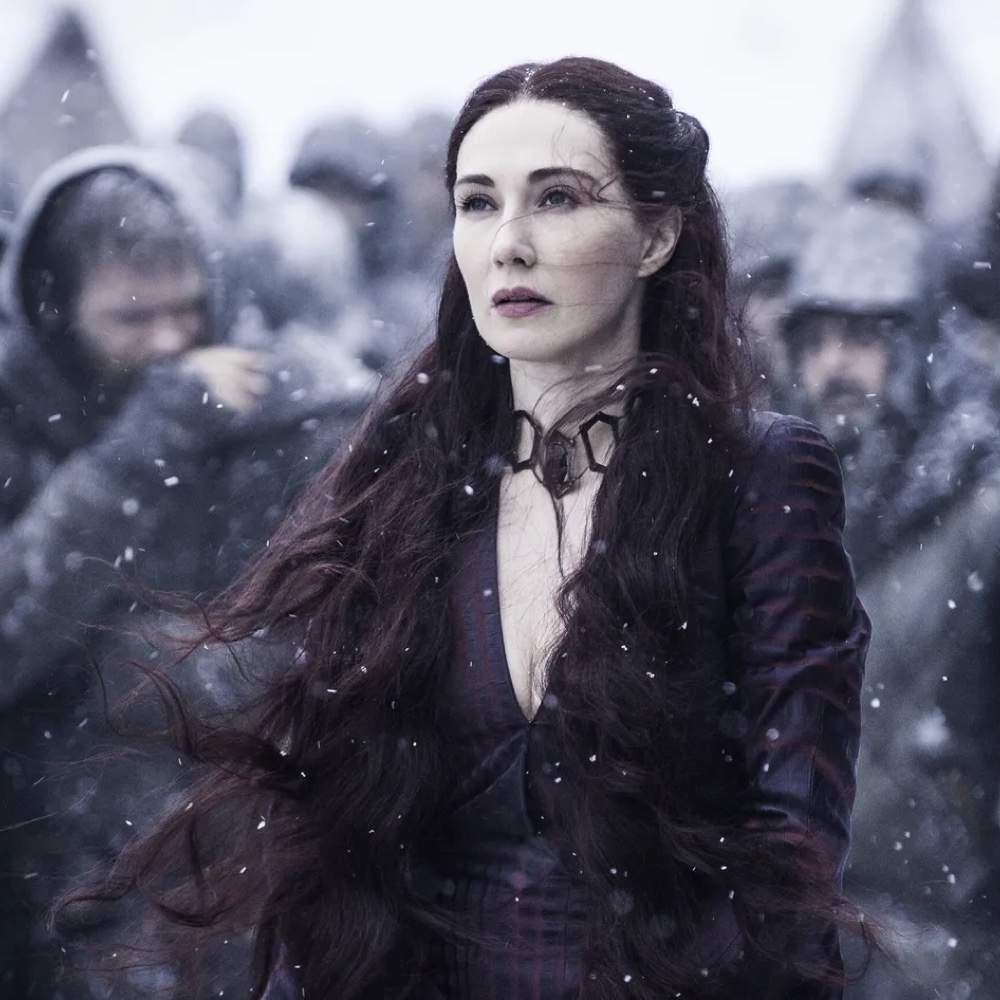 | # | Item | Description |
| --- | --- | --- |
| 1 | Dark Red Gown | Step into the regal world of Melisandre with a captivating dark red gown featuring long sleeves. This elegant attire will command attention and evoke the essence of the enigmatic Red Priestess. |
| 2 | Dark Red Scarf | Add an air of mystique to your Melisandre costume by draping a dark red scarf over your hair. This intricate accessory will enhance your transformation into the Red Woman, exuding an aura of power and intrigue. |
| 3 | Dark Red Boots | Complete your Melisandre ensemble with a pair of dark red boots. These stylish and versatile footwear options will not only match your costume but also provide comfort and confidence as you embrace the essence of the Red Priestess. |
| 4 | Necklace | Embellish your Melisandre costume with an iconic red jeweled necklace replica, inspired by the TV series. This exquisite accessory will add a touch of authenticity and glamour to your overall look, capturing the essence of the enigmatic Red Woman. |
| 5 | Long Dark Red Wig | Transform into Melisandre by adorning a long dark red wig. This meticulously styled wig will replicate her iconic hairstyle, allowing you to embody the Red Woman's commanding presence and captivating allure. |
| 6 | Red Cloak | Elevate your Melisandre costume with a long red cloak in a similar shade. This striking outerwear piece will add an element of drama and mystery to your ensemble, capturing the essence of the Red Priestess's enigmatic persona. |
| 7 | Full Costume Set | Simplify your Melisandre transformation by acquiring this comprehensive costume set. It includes all the essential elements to embody the Red Woman, allowing you to embrace her mysterious and powerful aura effortlessly. |
Melisandre Overview
Melisandre, also known as the Red Woman, is a prominent character from the epic fantasy series "Game of Thrones." She is a powerful priestess of the Lord of Light and serves as an advisor to various leaders throughout the series. Melisandre is known for her striking red attire, fiery personality, and her belief in the prophesied Prince Who Was Promised. Her mysterious and captivating presence, as well as her ability to perform magical acts, make her a truly iconic character in the world of Westeros. As you embark on creating your Melisandre costume, you'll embody her mysticism, power, and allure, immersing yourself in the intricate world of "Game of Thrones."
See more Game of Thrones costumes here.