Are you ready to experience the enchanting world of Pokémon and become the mystical and melodious Meloetta? Making a Meloetta from Pokemon costume is more than just dressing up; it's an opportunity to embody the magical essence of this musical and graceful character. In this guide, we'll take you through the steps to create a captivating Meloetta costume that captures both of its forms: the Aria Forme and the Pirouette Forme. With its ethereal presence and mesmerizing melodies, Meloetta has become a cherished figure in the Pokémon universe. Get ready to become the embodiment of music and magic, and take center stage as the captivating Meloetta.
Meloetta from Pokemon Costume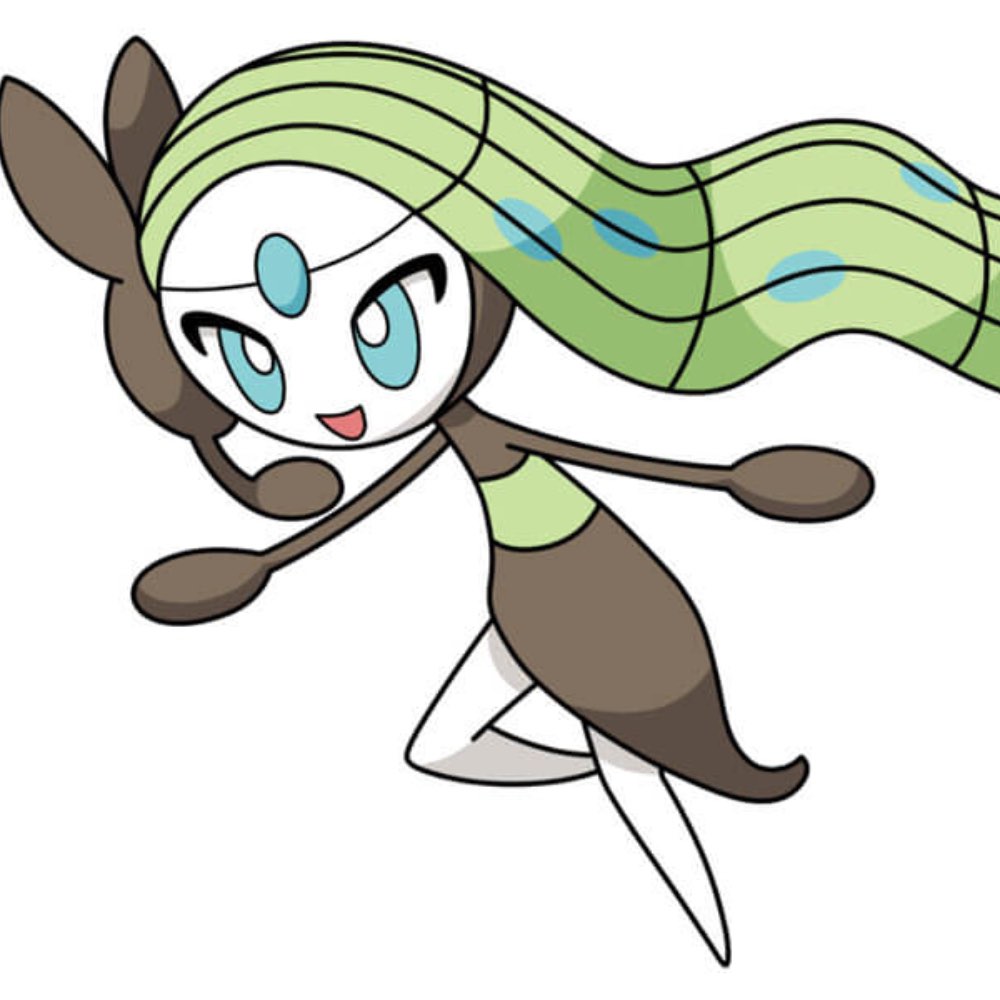 | | |
| --- | --- |
| Long Wavy Wig in Celadon Green | The long wavy green wig is a crucial element for capturing Meloetta's distinctive hair, which reflects its ethereal and enchanting appearance. It sets the tone for the character's magical presence. |
| Turquoise Oval Gem | The turquoise oval gem represents the iconic gem on Meloetta's chest. This gem is a prominent feature of both its Aria and Pirouette Formes, and it adds authenticity to the costume. |
| Black Long-Sleeve High Side Slit Gown | The black gown is a foundational piece for creating both of Meloetta's forms. It provides a base for the costume and ensures the character's elegance and grace are captured. |
| Satin Mint Green Fabric | The mint green fabric is essential for crafting Meloetta's sashes or bows, which distinguish its Aria Forme. These sashes are crucial for achieving character accuracy and adding depth to the costume. |
| 12-Inch Musical Note Silhouettes | The musical note silhouettes are a playful addition that embodies Meloetta's musical nature. They reflect the character's association with melodies and enchanting music, enhancing the overall look. |
Meloetta from Pokemon Overview
Meloetta is a unique and enchanting Pokémon known for its dual forms and the captivating music it creates. It belongs to both the Normal and Psychic types. Meloetta has two distinct forms: the Aria Forme and the Pirouette Forme, each with its own characteristics and abilities.
Aria Forme: In its Aria Forme, Meloetta takes on a more graceful and lyrical appearance. It has a humanoid figure and a flowing gown, symbolizing its connection to music and song. In this form, Meloetta's melodies are both soothing and captivating.
Pirouette Forme: In its Pirouette Forme, Meloetta transforms into a dancer, displaying an elegant and dynamic appearance. It gains the Fighting type in this form, showcasing its agility and skill. The melodies it creates in this form are energizing and spirited.
Meloetta is not only known for its visual charm but also for its captivating music. Its melodies have the power to evoke emotions and even change the atmosphere in its surroundings. The character of Meloetta is a harmonious blend of music, grace, and magic.
Creating a Meloetta costume is a chance to embody the enchantment of Pokémon and its role as a symbol of melody and harmony. This guide will help you bring both of Meloetta's forms to life, allowing you to embrace the dual sides of this magical character and become the center of attention with its captivating presence and music. Get ready to take a bow and showcase your love for Pokémon as the magical Meloetta.
Check out more Pokémon costume ideas.