Prepare to venture deep into the untamed jungles of Minecraft as you transform into one of its most elusive and fascinating creatures – the Ocelot! If you're a fan of this iconic sandbox game and its diverse animal kingdom, then crafting a Minecraft Ocelot costume is your chance to embody the spirit of the jungle and showcase your love for the game. These agile and wild felines are known for their stealth and charm, and now, you can channel their essence into your own Ocelot-inspired costume. Whether you're gearing up for Halloween, a gaming event, or simply want to pay homage to the vibrant world of Minecraft, our guide on making a Minecraft Ocelot costume will help you bring this captivating creature to life. Get ready to prowl, pounce, and purr your way through real-life adventures as a Minecraft Ocelot!
Minecraft Ocelot Costume – Minecraft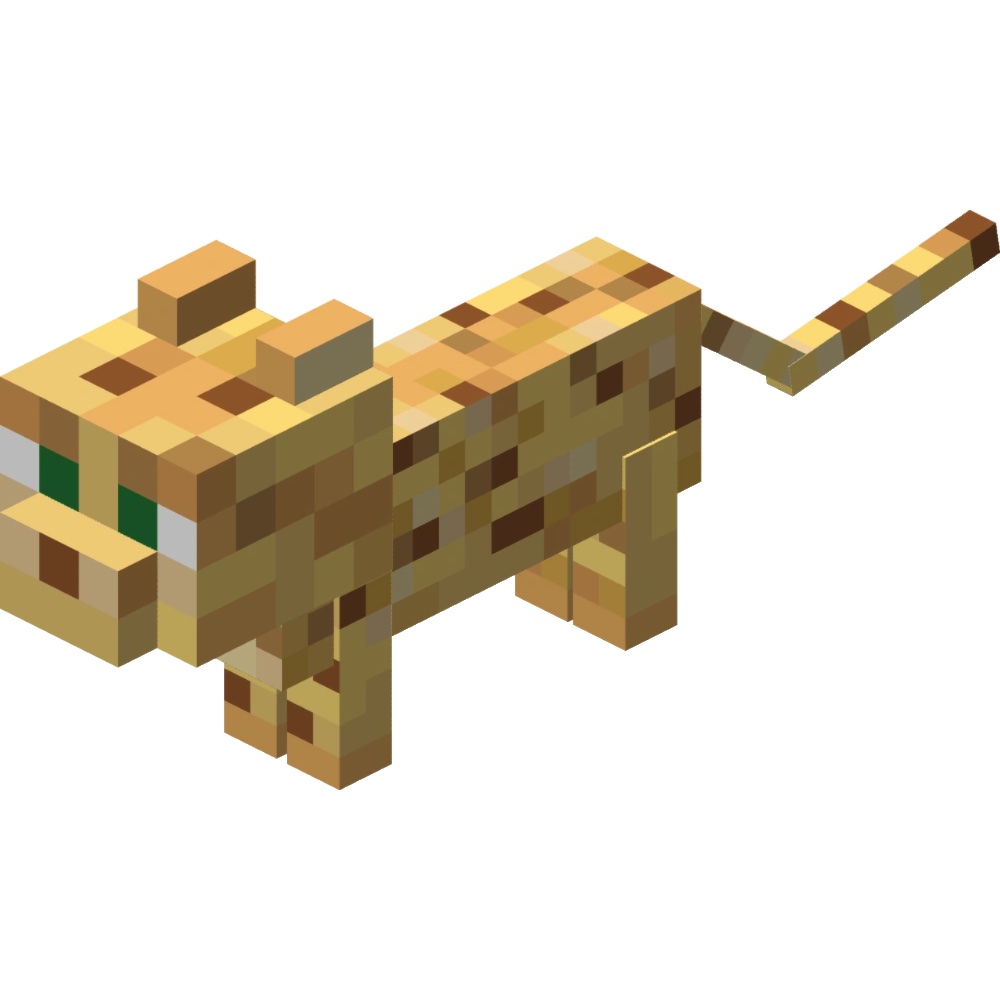 | # | Item | Description |
| --- | --- | --- |
| 1 | Yellow Sweater | Step into the world of Ocelots with this cozy yellow sweater, your essential feline attire. |
| 2 | Yellow Pants | Complete your Ocelot look by donning these vibrant yellow pants, the perfect match for your spotted character. |
| 3 | Felt Paper | Embrace the pixelated charm by cutting and attaching squares of different shades of yellow felt paper to your outfit. |
| 4 | Yellow Cardstock | Add playful yellow block ears to your Ocelot costume using cardstock and a headband. |
| 5 | Face Paint | Transform your face into a mischievous cat with face paint, capturing the essence of the Ocelot. |
| 6 | Plushie | Carry along an adorable Ocelot plushie to complete your ensemble and win hearts. |
| 7 | Hoodie | If you prefer an easy Ocelot transformation, this Ocelot hoodie is the purr-fect choice. |
Minecraft Ocelot Overview
Ocelots in Minecraft are agile and captivating creatures that inhabit the lush and dense jungles of the sandbox video game Minecraft, developed by Mojang Studios. These feline mobs are known for their stealthy nature, distinctive spotted coats, and playful behavior. Here's a closer look at the character:
1. Wild Felines: Ocelots are the wild cats of Minecraft, adding a sense of life and vitality to the game's jungles. They are known for their sleek and agile appearance.
2. Spotted Coats: Ocelots are recognized by their beautifully spotted coats, which can vary in color from tawny to golden. Their spots are a distinctive feature that sets them apart.
3. Shy and Playful: Ocelots are initially shy around players but can be tamed into pet cats with the right approach. They are known for their playful and endearing behavior.
4. Predatory Instincts: Ocelots in Minecraft have a unique role as they can help protect players from the game's hostile mobs by scaring away Creepers. This adds a strategic element to their presence.
5. Taming: Players can tame Ocelots by offering them raw fish, which can then transform them into pet cats that can be kept as companions.
Check out more Minecraft costume ideas here.