Get ready to unleash your inner undead and roam the pixelated landscapes of Minecraft with our guide on making a Minecraft Zombie costume. If you're a fan of this iconic sandbox game, then bringing one of its most recognizable mobs to life is a thrilling adventure waiting to happen. Minecraft Zombies are a common sight in the game, and now, you can become one of them! Whether it's for Halloween, a gaming event, or simply to immerse yourself in the world of Minecraft, our step-by-step guide will help you craft a spooky, authentic Minecraft Zombie costume. Get ready to shamble, groan, and embrace your inner pixelated undead as you become a Minecraft Zombie in the real world.
Minecraft Zombie Costume – Minecraft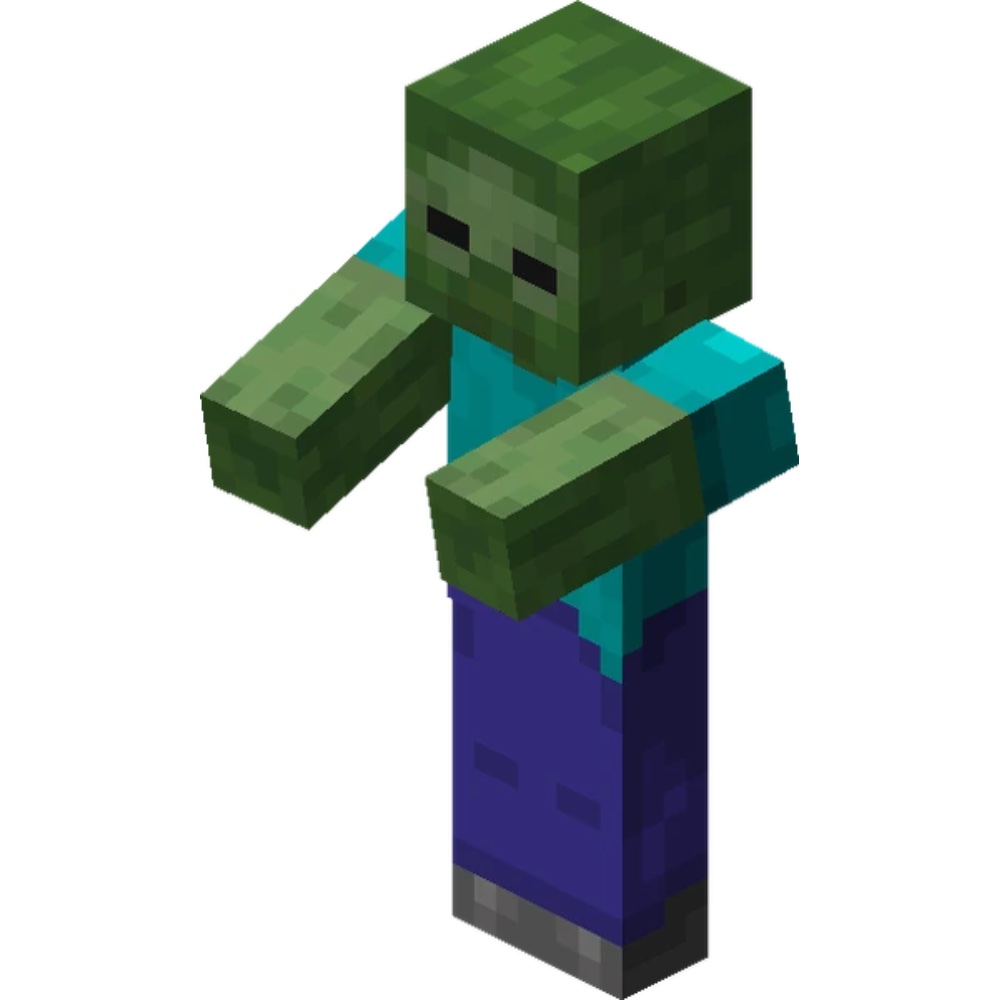 | # | Item | Description |
| --- | --- | --- |
| 1 | Light Blue Shirt | Begin your transformation with a light blue shirt, the foundation of your Minecraft zombie attire. |
| 2 | Blue Pants | Pair your shirt with these blue pants for a complete undead look. |
| 3 | Grey Shoes | Give your feet that lifeless touch with a pair of grey shoes, perfect for your zombie persona. |
| 4 | Zombie Block Mask | Complete your look with a creepy green block mask, a signature of Minecraft zombies. |
| 5 | Green Body Paint | Go all-in by painting your entire body in eerie green, bringing your zombie character to life. |
| 6 | Kids Costume Set | Turn your child into a Minecraft zombie effortlessly with this comprehensive costume set. |
| 7 | Zombie Plushie | Don't forget to bring along a zombie plushie companion to complete your undead ensemble. |
Minecraft Zombie Overview
Minecraft Zombies are one of the most iconic and recognizable mobs in the sandbox video game Minecraft, developed by Mojang Studios. These undead creatures roam the game's blocky landscapes, ready to attack players and villagers. Here's a closer look at the character:
1. The Undead: Minecraft Zombies are the embodiment of the undead, with decaying green skin, rotting flesh, and unsettling groans. Their appearance is a perfect blend of spooky and pixelated.
2. Hostile Mobs: Zombies in Minecraft are hostile creatures that attack players and villagers on sight. They are often found in dark, dimly lit areas or during nighttime in the game.
3. Famous Groan: Minecraft Zombies are known for their distinctive and eerie groaning sounds, which add to their overall spookiness.
4. Day and Night: These undead mobs spawn both during the day and night, making them a persistent threat in the game's world.
5. Drops: When defeated, Minecraft Zombies can drop various items, including rotten flesh, which can be used for crafting and trading.
Check out more Minecraft costume ideas here.