Prepare to embark on an exciting journey into the pixelated world of Minecraft with a twist of YouTube stardom! If you're a fan of the popular gaming YouTuber DanTDM (The Diamond Minecart) and his adventures in the blocky universe, then crafting a Minecraft DanTDM costume is the perfect way to showcase your love for both the game and the content creator. DanTDM's charismatic personality and entertaining Minecraft videos have earned him a massive following, and now you can pay tribute to his character with an authentic costume. Whether you're gearing up for Halloween, a gaming convention, or simply want to bring a piece of Minecraft and DanTDM into your real-life adventures, our guide will help you transform into the YouTuber himself. Get ready to dive into the world of crafting, mining, and entertaining with your very own Minecraft DanTDM costume!
Minecraft DanTDM Costume – Minecraft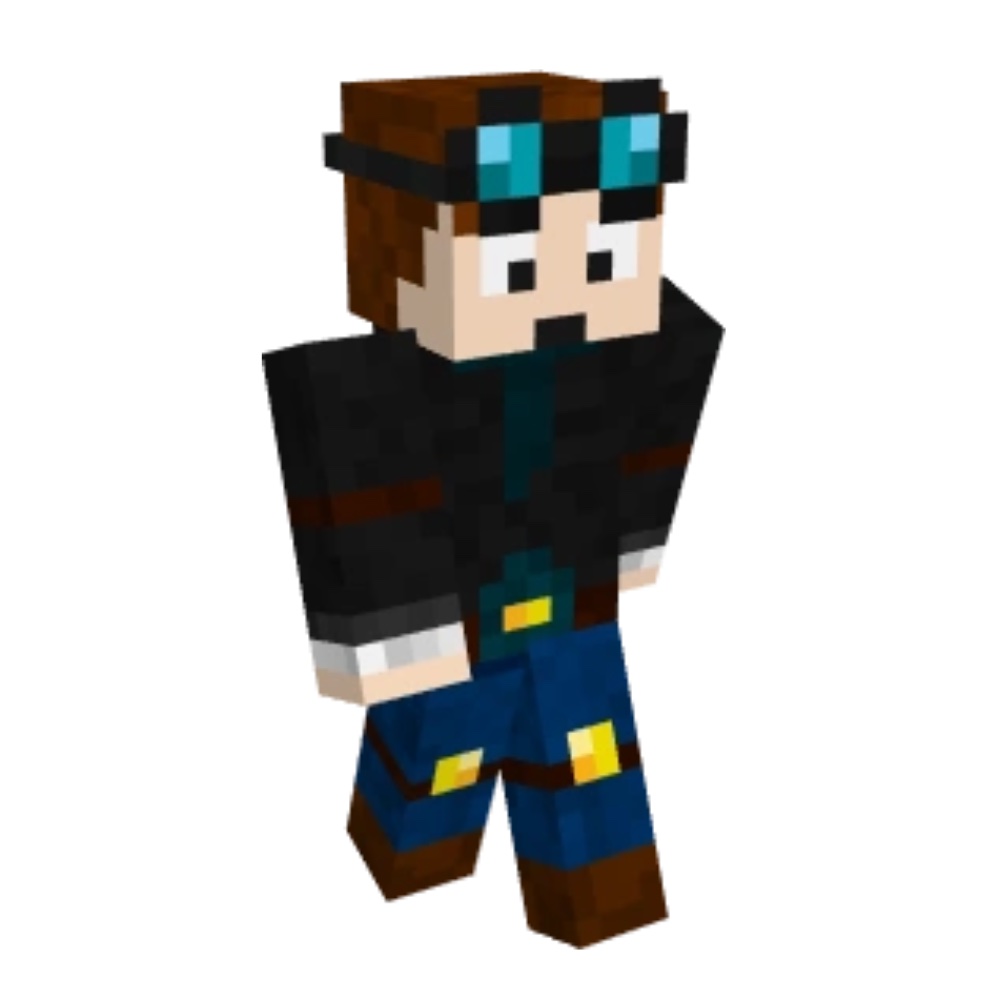 | # | Item | Description |
| --- | --- | --- |
| 1 | Light Blue Shirt | Begin your transformation with a light blue shirt, serving as the essential base for your DanTDM-inspired outfit. |
| 2 | Black Zip-Up Hoodie | Stay cozy and stylish with a black zip-up hoodie to complete your DanTDM look. |
| 3 | Denim Pants | Ensure your comfort throughout your adventure with a pair of classic denim pants. |
| 4 | Yellow Knee Pads | Guard your knees in style with these vibrant yellow knee pads, essential for any aspiring Minecraft adventurer. |
| 5 | Minecraft Sword | Embrace the spirit of Minecraft with your very own Minecraft sword, just like DanTDM. |
| 6 | Steampunk Goggles | Add a touch of steampunk flair to your ensemble with these sleek black goggles. |
| 7 | Blue Wig | Transform your appearance with a vibrant blue wig, perfect if you don't have blue hair like DanTDM. |
| 8 | Kids Costume Set | Turn your little one into a mini DanTDM with this comprehensive costume set, designed for young Minecraft enthusiasts. |
Minecraft DanTDM Overview
DanTDM, whose real name is Daniel Robert Middleton, is a British YouTuber and content creator known for his engaging Minecraft gameplay videos. His YouTube channel, The Diamond Minecart (now known as DanTDM), has garnered millions of subscribers who eagerly follow his adventures in the Minecraft universe. Here's a closer look at the character:
1. Charismatic Gamer: DanTDM is celebrated for his charismatic and enthusiastic approach to gaming. His personality shines through in his videos, making him a beloved figure among Minecraft enthusiasts.
2. Iconic Appearance: DanTDM is recognizable by his character skin in Minecraft, which features a light-blue jacket with a white T-shirt underneath, dark-blue jeans, and a pair of brown shoes. He also sports his signature quiff hairstyle, which is essential for replicating his look.
3. Gaming Enthusiast: DanTDM's channel primarily focuses on Minecraft gameplay, where he embarks on various adventures, explores different biomes, and engages with the game's mechanics in creative and entertaining ways.
4. Storyteller: Beyond gameplay, DanTDM is known for his storytelling skills. He often creates narratives within Minecraft, which add depth and excitement to his videos.
5. Strong Fan Base: With millions of dedicated fans, DanTDM's content has a broad reach, and he's regarded as a prominent figure in the Minecraft and gaming communities.
Creating a Minecraft DanTDM costume allows you to embody the spirit of this charismatic content creator and become the star of your own Minecraft adventures. With the right costume elements and DanTDM's signature style, you'll capture the essence of this gaming sensation and bring his virtual world into reality. Let's embark on the journey of crafting your very own Minecraft DanTDM costume!
Check out more Minecraft costume ideas here.