Prepare to enter the chilling world of the Night King from the critically acclaimed series Game of Thrones. If you've been captivated by the mysterious and menacing presence of this iconic character, you're in for a treat! This comprehensive guide is here to assist you in crafting an authentic Night King costume that will send shivers down the spines of all who encounter you. Whether you're gearing up for a cosplay event, Halloween celebration, or simply wish to embody the chilling aura of the Night King costume, this guide will provide you with valuable insights and instructions to bring this formidable character to life. So, let's delve into the secrets of the Night King's appearance and create a costume that will leave a lasting impression.
Night King Costume – Game of Thrones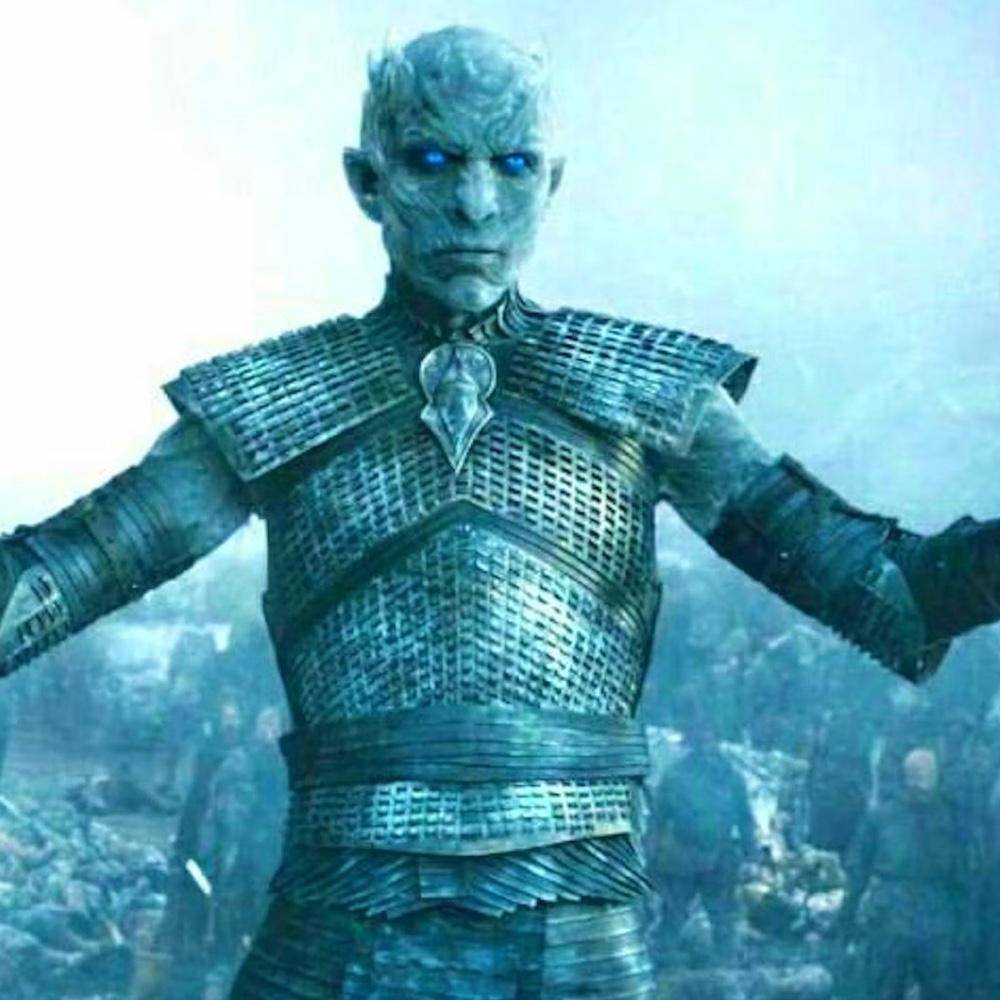 | # | Item | Description |
| --- | --- | --- |
| 1 | Black Medieval Sleeveless Waistcoat | Set the foundation of your Night King attire with this elegant black medieval sleeveless waistcoat. The intricate design and tailored fit will ensure you command attention in any gathering. |
| 2 | Black Ankle Banded Pants | Complete your ensemble with these black ankle-banded pants that perfectly capture the essence of medieval aesthetics. The comfortable fit and authentic design will allow you to move with ease while radiating an aura of darkness and power. |
| 3 | Black Chelsea Boots | Step into the role of the Night King with these sleek black Chelsea boots. The combination of style and practicality makes them an ideal choice for conquering frozen terrains or ruling the Seven Kingdoms in impeccable fashion. |
| 4 | Night King Mask | Transform yourself into the Night King with this meticulously crafted mask. From the piercing ice-blue eyes to the intricate facial details, this mask will allow you to embody the chilling presence of this formidable character. |
| 5 | Black Long Gauntlets | Add a touch of power and authority to your Night King ensemble with these black long gauntlets. Crafted with precision and durability in mind, these gauntlets will protect your forearms while enhancing the commanding presence of your character. |
| 6 | White Walker Hand Gloves | Complete your Night King transformation with these eerie White Walker hand gloves. Crafted with meticulous attention to detail, these gloves will give your hands an otherworldly appearance, exuding an icy touch of darkness that aligns perfectly with the character you seek to portray. |
| 7 | The Night King Pin | Embellish your costume with the symbolic Night King pin, a subtle yet powerful accessory that signifies your allegiance to the Night King's army. This meticulously crafted pin is a must-have addition to your Night King ensemble, showcasing your attention to detail and dedication to authenticity. |
| 8 | Light Grey Body Paint | Bring the chilling presence of the Night King to life with this light grey body paint. Transform your skin into an icy canvas, allowing the ethereal essence of the character to radiate through your every movement. This high-quality body paint ensures a seamless and long-lasting transformation, guaranteeing an unforgettable portrayal of the Night King. |
| 9 | Black EVA Foam Sheet Roll | Unleash your creativity and craftsmanship with this versatile black EVA foam sheet roll. Use it to sculpt intricate armor details, add depth to your costume, and ensure that your Night King portrayal is a true masterpiece. The lightweight and durable nature of this foam make it an ideal material for your creative endeavors. |
Night King Overview
The Night King is a mythical and enigmatic character in the Game of Thrones universe, serving as the leader of the White Walkers and the wights. Portrayed as the embodiment of cold and death, the Night King exudes an eerie aura that strikes fear into the hearts of all who encounter him. With his pale blue skin, piercing eyes, and intricate icy armor, the Night King stands as a formidable antagonist in the epic saga. His relentless pursuit to conquer the Seven Kingdoms and bring about an everlasting winter has made him an unforgettable figure in the realm of fantasy. Now, it's time to delve deeper into the Night King's appearance and discover the key elements that will help you create a truly chilling costume. Let us embark on a journey to transform into the Night King and inspire awe and terror in equal measure.
Check out more Game of Thrones costume ideas here.