For the next fancy dress party of for a halloween costume why not consider an Oliver Anthony costume. A Rich Men North of Richmond singer fancy dress is quite literally one of the best ever last minute costume ideas around this year. Check below for all the clothing you need to dress like him and copy his style.
Oliver Anthony Costume – Rich Men North of Richmond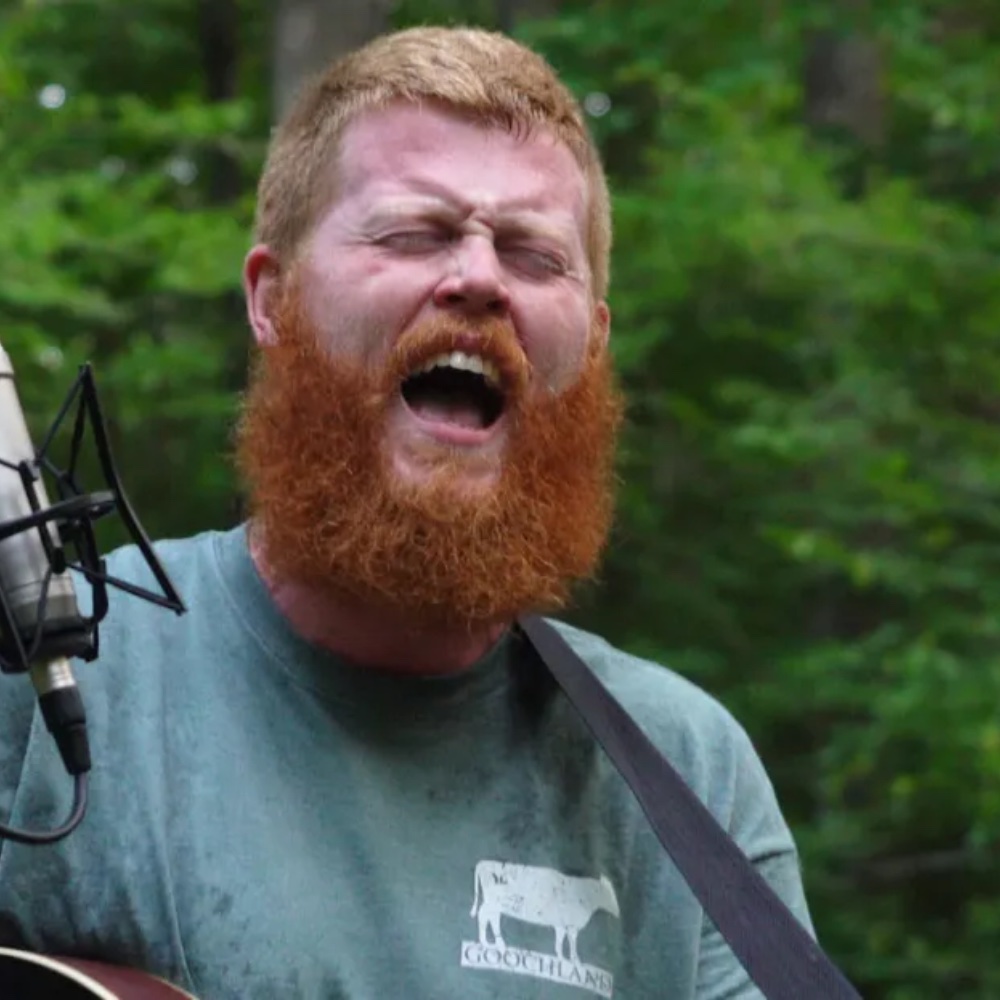 | | |
| --- | --- |
| Goochland T-Shirt | Sales of this Goochland T-Shirt have skyrockets since the Oliver Anthony wore one in his Rich Men North of Richmond music video. This should be the starting point for this fancy dress. |
| Cargo Pants | Cargo pant are probably best suited for this fancy dress idea. |
| Ginger Wig | You can easily replicate the hairstyle and hair color of Anthony Oliver with a simple ginger wig. |
| Ginger Beard | You will most certainly have to make sure you wear a big, bushy beard to match the singers ginger hair. |
| Resonator Guitar | The guitar that Anthony Oliver plays on his Rich Men North of Richmond song is a Gretsch G9220 Bobtail resonator acoustic. You will need a guitar that look similar to this one so ideally it should be a resonator acoustic guitar. |
| Boots | You can finish off your Anthony Oliver costume with a simple pair of boots that he is seen wearing in his music video and his many live appearances. |
Oliver Anthony Overview
Oliver Anthony, whose real name is Christopher Anthony Lunsford, is an American country-folk singer-songwriter who gained significant recognition in August 2023 with the release of his single "Rich Men North of Richmond." Born in 1992 or 1993 in Farmville, Virginia, Oliver Anthony adopted his stage name in homage to his grandfather and the Depression-era background in which he lived. He began his music career in 2021 and quickly made a notable impact in the music industry.
What set Oliver Anthony apart is his unique and emotive singing style, characterized by raw, unfiltered performances that connect deeply with his audience. He gained immense popularity when "Rich Men North of Richmond" independently debuted at number 1 on the Billboard Hot 100, making him the first artist to achieve this without any prior charting history. This achievement marked a significant milestone in his career.
His music reflects his rural roots and working-class background, often resonating with themes of personal struggles and the experiences of everyday people. While he gained a massive following, particularly among conservatives, he remained nonpartisan in his approach, focusing on the stories he wanted to tell through his songs.
Aside from "Rich Men North of Richmond," Oliver Anthony has released several other songs and gained attention for his heartfelt, genuine approach to music. He has also been known for turning down lucrative record deals to maintain creative control over his work and maintain his unique style.
Oliver Anthony's rise to fame showcases the power of authentic storytelling and the connection between an artist and their audience, transcending traditional industry norms and expectations. His music resonates with those seeking raw, unvarnished emotion and relatable narratives in the world of country-folk music.
Check out more celebrity costume ideas here.