Welcome to our ultimate guide on bringing the chilling and iconic Twisty the Clown to life through an unforgettable costume. If you're a fan of American Horror Story and want to embody one of its most terrifying characters, you're in for a thrilling ride. In this comprehensive guide, we'll take you step by step through the process of creating a bone-chilling Twisty the Clown costume that will leave everyone in awe. So, prepare yourself for a journey into the dark and twisted world of Twisty as we unravel the secrets to crafting a truly haunting ensemble.
Twisty the Clown Costume – American Horror Story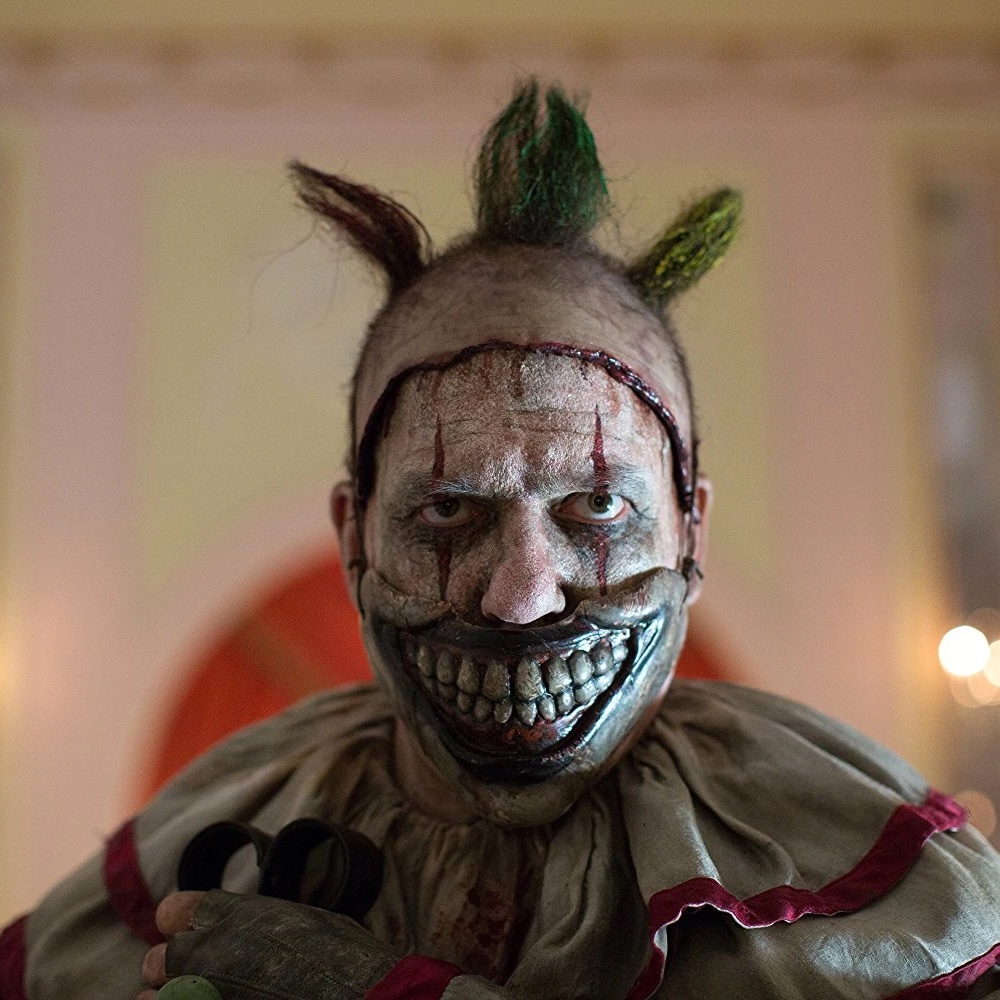 | # | Item | Description |
| --- | --- | --- |
| 1 | White Sweater | A plain white sweater is a versatile and essential piece for your wardrobe. Its soft fleece material provides warmth and comfort, making it perfect for chilly days. Create a unique look by adding colorful pom-poms to transform it into a playful clown outfit. Enhance the costume further with a delicate lace collar that adds an elegant touch to your ensemble. |
| 2 | White Pants | Complete your clown costume with a pair of comfortable and stylish white pants. These casual trousers are made from lightweight fabric, perfect for keeping you cool during summer events. Their versatile design allows you to wear them for various occasions, not just for your costume. |
| 3 | Mask | Add an element of fright to your clown persona with this terrifying Twisty mask. Crafted with attention to detail, this high-quality mask accurately captures the eerie features of Twisty the clown from American Horror Story. Wear it confidently to give others a spine-chilling experience. |
| 4 | Pins | No Twisty the clown costume is complete without his signature juggling pins. These white clubs are ideal for recreating Twisty's macabre juggling act. Customize them by adding fake blood or red paint to emulate the sinister nature of the character. |
| 5 | Shears | Add an extra touch of menace to your Twisty costume with a pair of shears. These shears symbolize Twisty's dark and menacing persona. Carry them as a prop to intensify the fear factor and create an authentic representation of the character. |
| 6 | Costume Set | Simplify your Halloween preparations with this convenient Twisty costume set. It includes all the essential elements to transform into Twisty the clown effortlessly. Enjoy a hassle-free experience while achieving a chilling and authentic look. |
| 7 | Leather Mask | For an alternative mask option, consider this leather mask inspired by Twisty the clown. Crafted with attention to detail, this mask captures the essence of Twisty's sinister character. Enhance your costume and give everyone a bone-chilling scare with this authentic-looking mask. |
Twisty the Clown Overview
Twisty the Clown, portrayed by John Carroll Lynch, is an infamous character from the American Horror Story series. With his macabre appearance and menacing presence, Twisty quickly became an embodiment of nightmares. Introduced in the "Freak Show" season, Twisty is a disfigured and deranged clown who terrorizes those who cross his path. His unsettling mask, tattered costume, and haunting demeanor make him an indelible figure in the annals of horror. By donning a Twisty the Clown costume, you'll embrace the darkness and showcase the eerie allure of this unforgettable character. So, prepare yourself to step into Twisty's world of fear and madness as we guide you in creating a costume that will send shivers down the spines of all who encounter you.
Check out more American Horror Story costume ideas here.