Are you ready to step into the spotlight and embody the electrifying charisma of one of today's most iconic artists? Welcome to the Ultimate Guide on creating the perfect Post Malone costume – your gateway to channeling the unique style, attitude, and musical flair of this rap sensation. Whether you're gearing up for a Halloween party, a themed event, or simply want to pay homage to the man himself, this guide is your go-to resource for crafting a show-stopping costume that captures every essence of Post Malone's signature look.
Post Malone Costume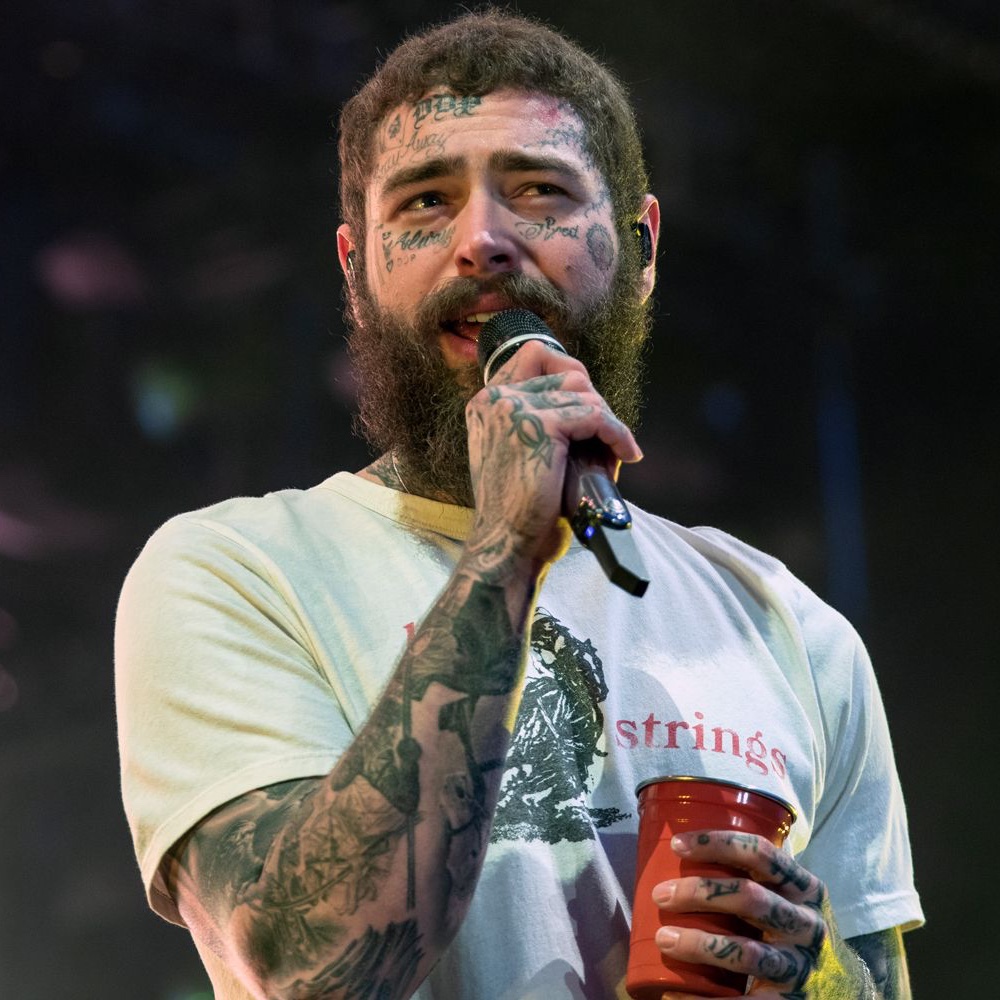 | # | Item | Description |
| --- | --- | --- |
| 1 | Black Printed T-Shirt | Kickstart your iconic rapper look with this edgy black printed t-shirt that sets the stage for your style. |
| 2 | Light Blue Comfort Stretch Jeans | Slide into the spotlight with these light blue comfort stretch jeans, giving you the freedom to groove to the beat. |
| 3 | White Sneakers | Step up your moves in ultimate comfort with these stylish white sneakers that keep you on your toes. |
| 4 | Red White Long Sleeve Plaid Button Down Shirt | Add the finishing touch with this red-white plaid button-down shirt, capturing the essence of your stage presence. |
| 5 | Tattoos Face and Body Stickers | Channel your inner star with these bold Post Malone tattoos that showcase your unique identity. |
| 6 | Fake Mustache and Beard | Enhance your transformation into the renowned rapper with this mustache and beard combo, bringing authenticity to your look. |
| 7 | Curly Wig | Don this curly wig to mirror your character's distinctive hairstyle and capture their magnetic appeal. |
| 8 | Chain Bead Accessory | Add a final touch of flair with this chain bead accessory, elevating your ensemble to rockstar status. |
Tips for Your Post Malone Costume
Creating an authentic Post Malone costume goes beyond simply assembling clothes and accessories – it's about capturing the essence of his unique style and attitude. To help you nail the look with precision, here are some invaluable tips that will elevate your Post Malone costume from good to absolutely show-stopping:
Embrace the Ink: Post Malone is known for his extensive collection of tattoos that cover his body from head to toe. While you might not be ready for permanent ink, consider using temporary tattoos or body art to recreate some of his most recognizable designs. From barbed wire to swords and intricate patterns, these tattoos are a key part of his persona.
Layering is Key: Post Malone's style often involves layering various pieces of clothing, creating a casual yet effortlessly cool vibe. Start with a basic t-shirt or tank top and layer it with plaid shirts, oversized jackets, or even a denim vest for a textured and eye-catching look.
Iconic Face Tattoos: Some of Post Malone's most iconic tattoos are on his face, such as the barbed wire across his forehead. To replicate these tattoos without the commitment, consider using face paint or temporary tattoos to recreate his distinct facial ink.
Dripping in Accessories: Post Malone's accessory game is on point. Incorporate elements like silver chains, grills, and pendants to capture his jewelry-heavy style. Don't forget to add a few rings and bracelets to complete the ensemble.
Hair and Facial Hair: While it might be a challenge to replicate his trademark hair and facial hair, a curly wig and a fake mustache or beard can help you achieve a similar look. Choose a wig that mimics his hairstyle and opt for a curly texture to match his signature locks.
Rock the Sunglasses: Post Malone is often seen sporting a variety of sunglasses, from aviators to round frames. Find a pair that complements your outfit and adds that extra touch of Post Malone's effortlessly cool demeanor.
Confidence is Key: Above all, channel Post Malone's confident and carefree attitude. Walk tall, exude charisma, and embrace the essence of his unique personality to truly embody the spirit of this modern musical legend.
With these tips in mind, you're well on your way to creating a Post Malone costume that turns heads, makes a statement, and captures the essence of this dynamic artist. So, gather your materials, follow our step-by-step instructions, and get ready to rock your Post Malone-inspired look with flair and authenticity. Remember, it's not just a costume – it's a transformation into the world of Post Malone himself.
Post Malone Overview
From the heart of the music scene emerges a contemporary icon who has redefined the boundaries of creativity and individuality – Post Malone. With his genre-blending sound, mesmerizing vocals, and a distinct fashion sense that's all his own, Post Malone has become a cultural phenomenon. Born Austin Richard Post, this larger-than-life artist has captivated audiences worldwide with his chart-topping hits and undeniable stage presence. With his enigmatic tattoos, penchant for unique accessories, and effortlessly cool attitude, Post Malone brings a fusion of rockstar aesthetics and hip-hop vibes that's impossible to ignore.
In the pages that follow, we will delve deep into the world of Post Malone, exploring his fashion choices, signature elements, and key components that define his look. Get ready to embark on a journey to recreate the essence of Post Malone's style, step by step, as we guide you through the process of crafting an awe-inspiring costume that pays homage to this modern music sensation.
Check out more celebrity costume ideas here.