Welcome to our comprehensive guide on creating a Professor Birch from Pokemon costume. Professor Birch is a well-known character in the Pokémon series, celebrated for his research on Pokémon habitats and his role as a Pokémon Professor in the Hoenn region. If you're eager to step into the shoes of this dedicated researcher and convey his adventurous and nature-loving personality, this guide is here to assist you. From attire to accessories and a Treecko plush, you'll learn how to embody the spirit of Professor Birch and inspire a love for Pokémon and nature at any Pokémon-themed event. So, let's embark on this exciting journey and bring the character of Professor Birch to life!
Professor Birch From Pokemon Costume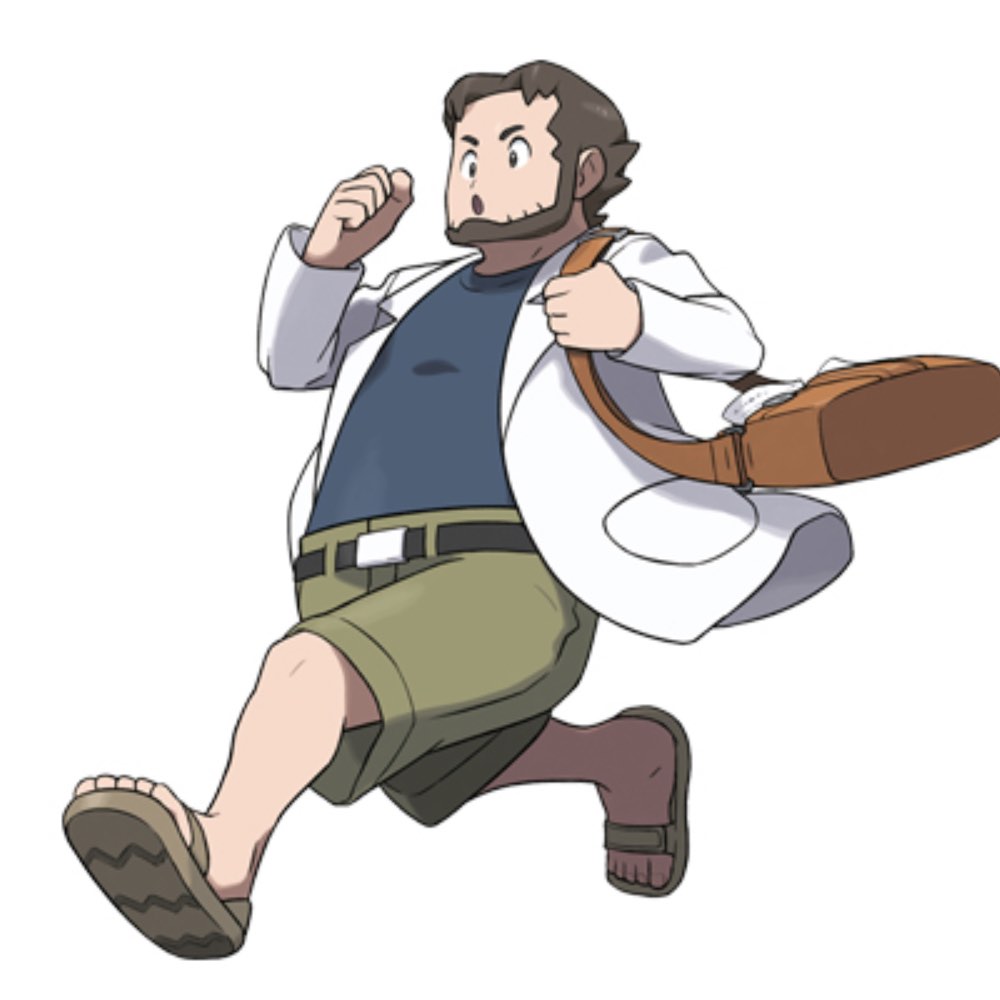 | | |
| --- | --- |
| Lab Coat in White | A white lab coat is a fundamental part of Professor Birch's outfit. It represents his role as a Pokémon researcher and scientist. It's a symbol of knowledge and professionalism in the Pokémon world. |
| T-Shirt in Navy Blue | Wearing a navy blue t-shirt underneath the lab coat replicates Professor Birch's casual attire. It adds a layer of detail to the costume, matching his distinctive look. |
| Single Strap Sandals in Mocha | Mocha single-strap sandals resemble the footwear that Professor Birch typically wears. They contribute to the overall look and style of the costume, ensuring it's true to the source material. |
| PokéBall Plush | Including a PokéBall plush serves as a fun and recognizable prop. It symbolizes the Pokémon research aspect of Professor Birch's character, adding a playful touch to the costume. While not part of his typical attire, it reinforces his connection to the Pokémon world. |
| Men's Leather Belt in Black with Silver Buckle | The black leather belt with a silver buckle serves as both a functional accessory and a way to complete the costume accurately. It emphasizes attention to detail and helps replicate Professor Birch's look. |
| Men's Classic-Fit Shorts in Olive | Olive classic-fit shorts complete Professor Birch's signature style. They match his casual, outdoorsy appearance and ensure that your costume reflects his recognizable look. |
| Vintage Leather Satchel in Brown | Carrying a brown vintage leather satchel replicates the type of bag that Professor Birch often has with him during his fieldwork. It's a practical accessory that adds authenticity to the costume and reinforces his adventurous personality. |
Professor Birch From Pokemon Overview
Professor Birch is a prominent character in the Pokémon universe, admired for his contributions to Pokémon research and his passion for the natural world. Here's a brief overview of this nature-loving character:
Physical Appearance: Professor Birch is typically depicted as an enthusiastic and outdoorsy scientist. He is often seen in a white lab coat, a green collared shirt, brown shorts, hiking boots, and a green bandana. His appearance reflects his love for exploring Pokémon habitats.
Personality: Birch is known for his energetic and adventurous personality. He's dedicated to studying Pokémon habitats and is quick to offer guidance and a Starter Pokémon to new trainers beginning their journeys in the Hoenn region.
Pokémon Specialty: As a Pokémon Professor, Professor Birch specializes in researching Pokémon habitats and the ecosystems they inhabit. He provides new trainers with their choice of Treecko, Torchic, or Mudkip, setting them on their way to become Pokémon Trainers.
Cultural Impact: Professor Birch appears in various Pokémon games, the animated series, and other Pokémon media. His role in guiding and educating new trainers in the Hoenn region and his connection to Pokémon habitats make him a recognizable and beloved character among Pokémon fans. He's a popular choice for cosplay and costume enthusiasts looking to honor the Pokémon world.
Creating a Professor Birch costume allows you to embody his spirit of exploration, love for nature, and mentorship. This guide will help you capture the look and character of Professor Birch, ensuring that you inspire a sense of adventure and appreciation for the Pokémon world's rich biodiversity at any Pokémon-themed event.
Check out more Pokémon costume ideas.