Welcome to our comprehensive guide on creating a Professor Elm from Pokemon costume. Professor Elm, known for his groundbreaking research on Pokémon breeding and the distribution of Starter Pokémon, is a prominent character in the Pokémon series. If you're eager to step into the shoes of this renowned Pokémon researcher and convey his passion for nurturing young trainers, this guide is here to assist you. From attire to accessories, including the Pokégear, and even a Chikorita plush, you'll learn how to embody the wisdom and mentorship of Professor Elm. So, let's embark on this exciting journey and bring the spirit of Professor Elm to life!
Professor Elm From Pokemon Costume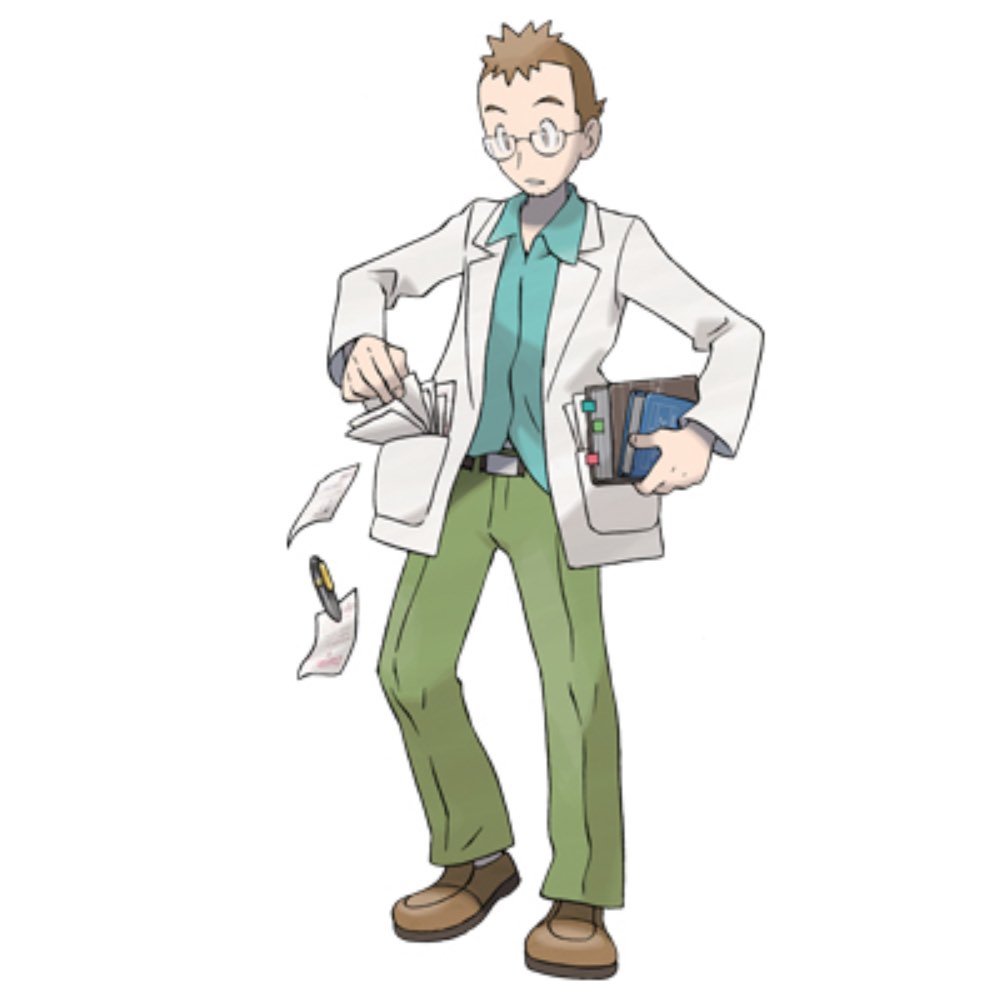 | | |
| --- | --- |
| Lab Coat in White | A white lab coat is an essential part of Professor Elm's outfit. It represents his role as a Pokémon researcher and scientist. It's a symbol of authority and knowledge in the Pokémon world. |
| Button Down Dress Shirt in Teal | Wearing a teal dress shirt underneath the lab coat replicates Professor Elm's attire. It adds a layer of detail to the costume, matching his distinctive look. |
| Leather Belt in Black with Silver Buckle | The black leather belt with a silver buckle serves as a functional accessory while also mirroring the belt that Professor Elm wears. It adds an essential element to the costume, emphasizing attention to detail. |
| Slim Fit Pants in Laurel Wreath | The green "laurel wreath" pants are an important component of Professor Elm's outfit. They complete his signature style, ensuring accuracy and a recognizable appearance. |
| PokéBall Plush | Including a PokéBall plush serves as a fun and recognizable prop. It symbolizes the Pokémon research aspect of Professor Elm's character, adding a playful touch to the costume. While not part of his typical attire, it reinforces his connection to the Pokémon world. |
| Men's Slip in Shoe in Cognac | Cognac slip-in shoes replicate the type of footwear that Professor Elm wears. They contribute to the overall look and style of the costume, ensuring it's true to the source material. |
| Half-Moon Glasses in Grey | The half-moon glasses are a distinctive part of Professor Elm's appearance and are essential for capturing his character accurately. They add a unique touch to the costume and emphasize his scholarly demeanor. |
Professor Elm From Pokemon Overview
Professor Elm is a revered character in the Pokémon universe, admired for his contributions to Pokémon research and breeding. Here's a brief overview of this knowledgeable character:
Physical Appearance: Professor Elm is depicted as a thoughtful and intelligent scientist. He typically wears a white lab coat over a teal shirt, green pants, and brown shoes. His fashion sense reflects his commitment to research and practicality.
Personality: Elm is known for his calm and kind demeanor. He's a dedicated Pokémon researcher, particularly focusing on the study of Pokémon eggs and distribution of Starter Pokémon to new trainers. He's a mentor who guides trainers on their journeys.
Pokémon Specialty: Professor Elm is a Pokémon researcher and provides new trainers with their very first Pokémon—Chikorita, Cyndaquil, or Totodile—in the Johto region. His connection to these Starter Pokémon is significant in Pokémon lore.
Cultural Impact: Professor Elm appears in various Pokémon games, the animated series, and other Pokémon media. His role in Pokémon research and his part in the Johto region's storyline make him a recognizable and beloved character among Pokémon fans. He's a popular choice for cosplay and costume enthusiasts looking to honor the Pokémon world.
Creating a Professor Elm costume allows you to embody his spirit of guidance, wisdom, and mentorship. This guide will help you capture the look and character of Professor Elm, ensuring that you inspire a sense of wonder and discovery at any Pokémon-themed event.
Check out more Pokémon costume ideas.