Welcome to the comprehensive guide on bringing the charismatic and formidable Queen Bee from Miraculous: Tales of Ladybug & Cat Noir to life! If you're a fan of this thrilling animated series or simply captivated by the enigmatic and powerful Queen Bee, this guide is designed to help you create a stunning costume that showcases her unique style and charm. Whether you're preparing for a cosplay event, a themed party, or just want to immerse yourself in the world of Miraculous, this guide will provide you with step-by-step instructions and insights to help you channel your inner Queen Bee costume.
Queen Bee Costume – Miraculous: Tales Of Ladybug & Cat Noir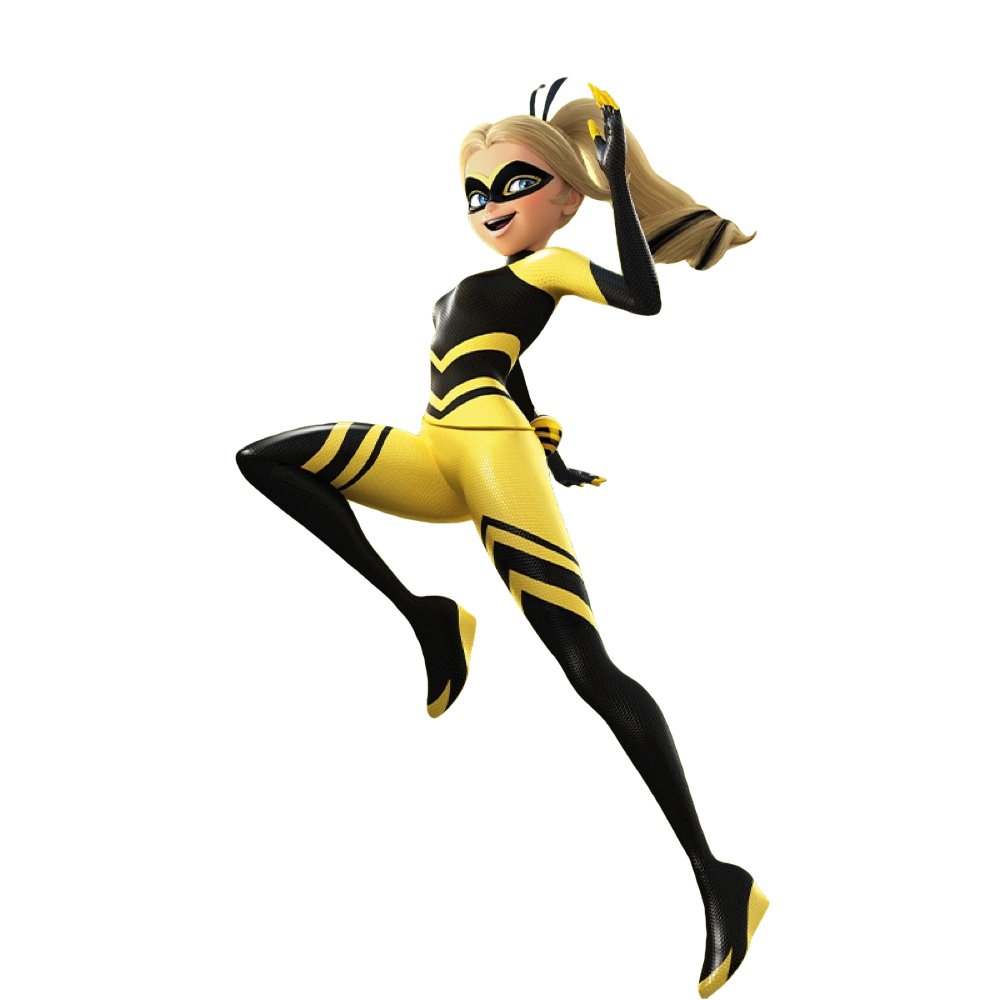 | # | Item | Description |
| --- | --- | --- |
| 1 | Yellow Shirt | Embrace your inner queen bee and start off your ensemble with this stunning yellow shirt. |
| 2 | Black Crop Top | Elevate your style by layering this chic black crop top over the yellow shirt, adding a touch of allure to your look. |
| 3 | Biker Shorts | Create a fashionable and edgy ensemble by pairing the top with these trendy biker shorts. |
| 4 | Pantyhose | Continue the layered look with these sleek and elegant black pantyhose, adding a touch of sophistication to your outfit. |
| 5 | Arm Sleeves | Enhance the cohesive style by matching the pantyhose with these stylish arm sleeves, featuring thumb holes for added comfort and flair. |
| 6 | Yellow Shoes | Add another captivating yellow element to your look with these fabulous shoes, completing your ensemble with a vibrant touch. |
| 7 | Mask | For a mysterious twist, wear this yellow mask underneath the black one, creating an intriguing layered effect. |
| 8 | Blonde Wig | Transform your hairstyle with a stunning blonde wig styled in a sleek and chic ponytail, adding a touch of glamour to your overall appearance. |
| 9 | Bee Headband | Complete your costume with this adorable bee headband, infusing a playful and whimsical element into your look. |
Queen Bee Overview
Queen Bee, also known as Chloe Bourgeois, is one of the superhero personas featured in the animated series Miraculous: Tales of Ladybug & Cat Noir. She receives her miraculous powers from the Miraculous jewelry box and transforms into a confident and formidable superhero, aiding Ladybug and Cat Noir in their battles against the forces of evil.
As Queen Bee, Chloe dons a sleek and stylish black and yellow outfit, symbolizing her bee-themed abilities. Her costume features a form-fitting black bodysuit adorned with intricate yellow stripes, accentuated by shimmering golden details. She wears thigh-high boots and fingerless gloves that complement her dynamic look. Queen Bee also wears a striking black mask with yellow honeycomb patterns, concealing her identity while exuding an air of mystery.
With her unique power, Queen Bee can command a swarm of magical, sentient bees called "Sting" to assist her in combat and perform dazzling aerial maneuvers. Her confidence, determination, and quick thinking make her a valuable asset to Ladybug and Cat Noir in their ongoing battle against the supervillains that threaten the city of Paris.
Check out more TV show costume ideas here.