Welcome to our ultimate guide on creating an electrifying Quicksilver costume! If you're a fan of the Avengers and fascinated by the lightning-fast superhero, then get ready to dive into the world of superhuman speed. In this comprehensive guide, we'll provide you with all the necessary steps and tips to help you bring the lightning-powered Quicksilver to life. Whether you're preparing for a cosplay event, Halloween party, or simply want to embody the essence of this iconic Marvel character, our guide will assist you in crafting an incredible costume that captures the essence of Quicksilver's superhuman abilities.
Quicksilver Costume – The Avengers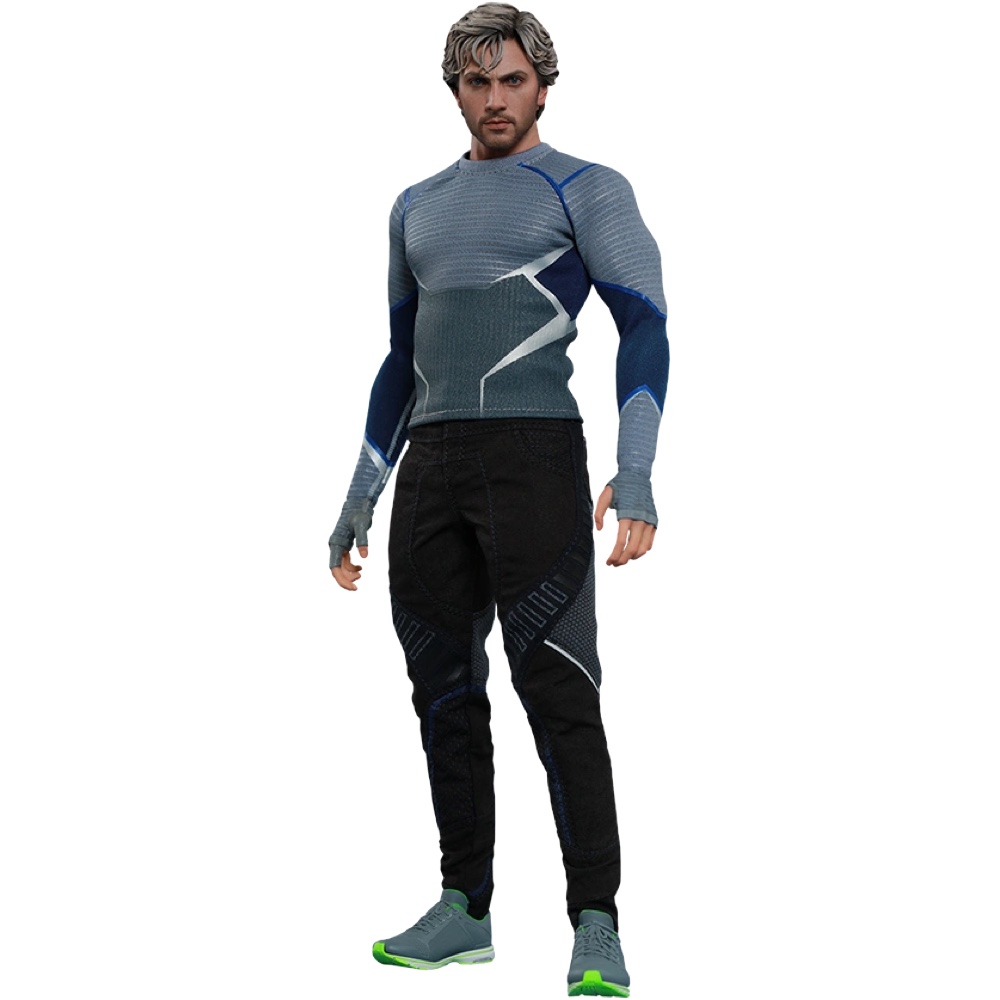 | # | Item | Description |
| --- | --- | --- |
| 1 | Gray Compression Shirt | Enhance your workout performance with a sleek and comfortable gray compression shirt, providing support and flexibility. |
| 2 | Dark Windproof Pants | Pair your sporty shirt with durable and windproof pants in dark shades, ideal for outdoor activities and braving the elements. |
| 3 | Gray Sneakers | Step into a regular pair of gray sneakers, ensuring both comfort and style as you embrace your athletic side. |
| 4 | Temporary Silver Gray Hair Wax | Add a touch of Quicksilver's distinctive style by applying temporary silver hair wax, effortlessly capturing his iconic silver hairdo. |
Quicksilver Overview
Quicksilver, also known as Pietro Maximoff, is a renowned member of the Avengers with the extraordinary ability to move at incredible speeds. As the twin brother of Scarlet Witch, Quicksilver possesses lightning-fast reflexes, unmatched agility, and the power to accelerate his movements beyond human comprehension. His sleek and stylish costume reflects his superhuman nature, featuring a combination of blue and silver tones, streamlined design, and an air of youthful confidence. With his lightning-quick speed, Quicksilver fearlessly charges into action, making him a force to be reckoned with. As you embark on creating your Quicksilver costume, embrace the exhilaration of speed and let the world witness your lightning-quick transformation into this iconic Marvel character.
Check out more movie costume ideas here.