Welcome to our comprehensive guide on crafting an iconic Red from Pokemon Masters costume! Red is an enduring and beloved character in the Pokémon franchise, celebrated for his unmatched skills as a Pokémon Trainer and his enduring quest for excellence. Whether you're a dedicated Pokémon enthusiast or simply seeking a striking cosplay idea, this guide will walk you through the steps to transform into the legendary Trainer himself. With meticulous attention to detail and a touch of determination, you'll be prepared to embark on an adventure as Red, ready to challenge the greatest trainers and catch 'em all!
Red from Pokemon Masters Costume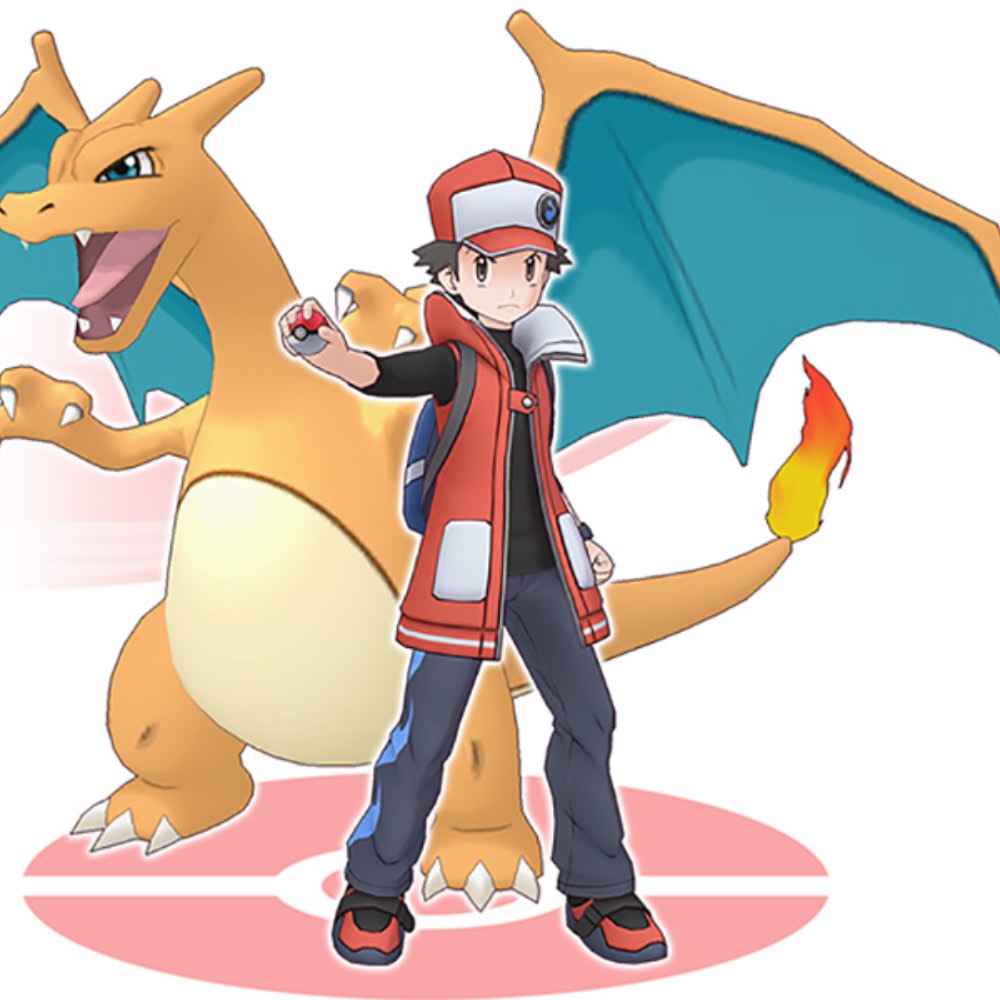 | | |
| --- | --- |
| Red and White Snapback Trucker Cap | Red's cap is a defining feature of his appearance. It's red and white with a distinctive shape and serves as an iconic element of his trainer outfit. It is instantly recognizable and is a must-have for cosplaying as Red. |
| Blue Flame Iron-On Patch | The blue flame patch is often associated with Red's jacket. Attaching this patch to the costume jacket is crucial to match the specific design seen in the Pokémon games and artwork. |
| Short Black Spiky Wig | Red has short, spiky black hair. The wig is essential for achieving his hairstyle accurately and capturing his character's look. |
| Pokemon Red and White Coat | Red's red and white coat is the centerpiece of his costume. It's an iconic part of his trainer outfit and a symbol of his role as a Pokémon Trainer. The color scheme and design are key elements that define his appearance. |
| Black Raglan 3/4-Sleeve Shirt | Worn underneath his coat, the black raglan shirt adds depth and detail to Red's costume. It is a subtle but important part of his overall look. |
| Navy Blue Casual Pants | Red's navy blue pants provide a comfortable and casual element to his outfit. They are practical for a trainer's journey and complement his style. |
| Red and Black Speed Sneakers | The red and black sneakers match Red's signature color scheme and are suitable for his active lifestyle as a Pokémon Trainer. They complete the look and are a key component of his costume. |
| Black Titanium Cuff Link Wristband | Red's wristband adds a touch of edginess to his appearance. It is a small but significant detail that contributes to his overall style. |
| Pokeball | Carrying a Poké Ball prop is essential to emphasize Red's role as a Pokémon Trainer. It's a recognizable symbol of the Pokémon world and an accessory that adds authenticity to the costume. |
| Large Charizard Plush Toy | Red's strong connection with his Pokémon partners, including Charizard, is a central theme in the Pokémon games. Including a large Charizard plush toy pays homage to this relationship and reinforces Red's role as a trainer. |
| Navy Blue Backpack | Red often carries a backpack for his journey, making this accessory important for capturing his character's appearance. It also provides a practical way to carry cosplay essentials during conventions or events. |
Red from Pokemon Masters Overview
Red, known as "Red" in the main series Pokémon games and "Dexio" in the Pokémon anime, is one of the most renowned and respected trainers in the Pokémon world. His character is central to the main series games, and his journey begins in the Kanto region. Here are some key aspects of Red's character that you'll want to capture in your costume:
Legendary Trainer: Red is celebrated as one of the greatest Pokémon Trainers of all time. He serves as the final boss and ultimate challenge in Pokémon Red and Blue and reprises his role as a formidable opponent in various other Pokémon games. His costume should reflect his status as a legendary trainer.
Signature Hat: Red's outfit includes a distinctive hat with a white front panel and a red brim. This hat is adorned with a Poké Ball symbol on the front. It's a critical element of his look and a symbol of his dedication to Pokémon training.
Red Jacket: Red's jacket is a defining feature of his costume. It's a red, high-collared jacket with white sleeves and a blue collar. This jacket is instantly recognizable and embodies Red's iconic appearance.
Black Fingerless Gloves: Red's gloves are fingerless and black, which not only adds to his stylish and practical appearance but also reflects his readiness for battle.
Black Pants: Red wears simple black pants that provide comfort and flexibility for his journeys and battles. They are a foundational element of his attire.
Black Boots: Red's black boots are sturdy and suitable for rugged terrain, showcasing his adventurous spirit and his readiness to explore the Pokémon world.
Determination and Silence: Red is known for his quiet, determined demeanor. When cosplaying as Red, consider embodying these traits through your facial expressions and posture to capture his character's essence.
By following our guide to create your Red costume, you'll not only achieve an accurate representation of this legendary Pokémon Trainer but also pay homage to a character who has left an indelible mark on the Pokémon franchise. Get ready to step into Red's shoes and embrace the challenge of becoming a Pokémon Master!
Check out more Pokémon costume ideas.