Welcome to our comprehensive guide on creating a stunning Hilda from Pokemon costume! Hilda is a beloved character from the Pokémon series, known for her adventurous spirit, remarkable fashion sense, and her quest to become a Pokémon Champion. Whether you're a devoted Pokémon fan or simply looking for a captivating cosplay idea, this guide will take you step by step through the process of bringing Hilda's iconic look to life. With careful attention to detail and a sprinkle of creativity, you'll be ready to embark on your very own Pokémon journey as this fantastic trainer.
Hilda from Pokemon Costume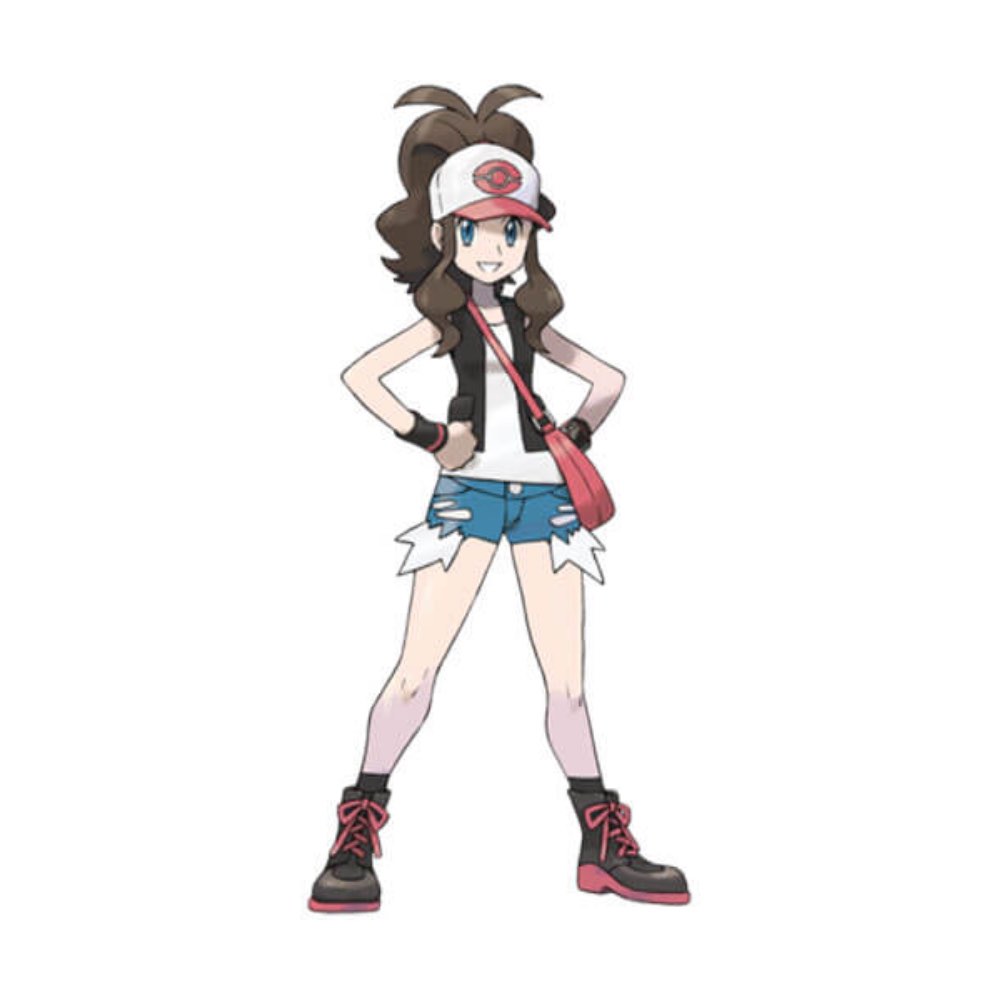 | | |
| --- | --- |
| White Baseball Cap with Pink Bill | Hilda's signature cap is a white baseball cap with a pink bill. It features a Poké Ball emblem, and it's one of the most iconic elements of her outfit. This cap is crucial for capturing her look and distinguishing her as a Pokémon Trainer. |
| Black Cargo Vest | The black cargo vest adds a touch of practicality to Hilda's outfit, reflecting her adventurous nature. It also contributes to her overall trainer aesthetic and provides additional storage for cosplay essentials like a Poké Ball prop or other accessories. |
| White Tank Top | Hilda's outfit includes a white tank top as the base layer. It serves as the foundation for her look and is visible underneath her vest. Choosing the right tank top ensures the accuracy of her costume. |
| Distressed Cut-Off Ripped Denim Jean Shorts | Hilda's fashion-forward appearance includes distressed denim jean shorts. These shorts are essential for replicating her style and capturing the essence of her adventurous personality. |
| Black and Pink Striped Sweat Wristbands | The black and pink striped sweat wristbands add a playful and sporty element to the costume. They are both practical for a Pokémon Trainer and match Hilda's color scheme. |
| Black Boot Socks | Worn with black combat boots, black boot socks are essential for achieving the full look of Hilda's footwear. They provide the necessary coverage for her legs and ensure the accuracy of her outfit. |
| Black Combat Boots | Hilda wears black combat boots that are both stylish and functional for her journey. These boots complete the cosplay, and their rugged appearance matches her adventurous spirit. |
| Neon Pink Paint | eon pink paint is used to replicate the signature pink stripes on Hilda's cap, which cannot be achieved with just a purchased cap. It adds authenticity to the costume and helps recreate the character's look. |
| Neon Pink Shoelaces | These neon pink shoelaces are needed to replace the laces in the black combat boots. They are a small but important detail that ties the costume together and matches Hilda's color scheme. |
| Pink Cross-Body Handbag | Hilda carries a pink cross-body handbag, which is not only a stylish accessory but also provides functionality for storing essentials while on her journey. |
| Pokeball Plush Toy | Including a Poké Ball plush toy can be a charming addition to your costume, emphasizing Hilda's role as a Pokémon Trainer and her connection to her Pokémon partners. |
Hilda from Pokemon Overview
Hilda, also known as "Touko" in the Japanese version of the games, is a prominent character from the Pokémon series, specifically from the Unova region featured in Pokémon Black and White and their sequels. She serves as the female player character, allowing players to step into her shoes as they explore the diverse and vibrant world of Pokémon.
Here are some key aspects of Hilda's character that you'll want to capture in your costume:
Adventurous Spirit: Hilda is a determined and adventurous trainer who sets out on a journey to collect Gym Badges, challenge the Pokémon League, and ultimately become a Pokémon Champion. Her costume should reflect her adventurous personality and love for exploration.
Distinctive Hat: One of Hilda's most recognizable features is her hat, which is white with a blue brim and features a Poké Ball symbol on the front. This hat is an essential element of her costume and sets her apart from other trainers.
Stylish Outfit: Hilda's outfit is a fashionable mix of red and black, featuring a red jacket with a black undershirt, black shorts, and black knee-high socks. Her fashion-forward appearance is both functional for her journey and stylish, making her a standout trainer.
Poké Ball Bag: Hilda carries a special bag with multiple compartments for storing her Poké Balls, items, and other essentials for her journey. This bag is another distinctive accessory that adds authenticity to the costume.
Friendly and Determined: Hilda is known for her friendly demeanor and determination to be the best trainer she can be. When cosplaying as Hilda, consider embodying these traits in your interactions and poses to capture her character's essence.
As you follow our guide to create your Hilda costume, we'll pay close attention to these character traits and details to ensure that you truly become the trainer you've always admired from the Unova region. Get ready to embark on an unforgettable Pokémon adventure as Hilda!
Check out more Pokémon costume ideas.