Welcome to our comprehensive guide on creating an impressive Reverse-Flash costume! Whether you're a dedicated fan of the Scarlet Speedster's arch-nemesis or preparing for a thrilling cosplay event, we're here to help you embody the essence of this iconic character. In this guide, we'll walk you through the step-by-step process of assembling an authentic Reverse-Flash costume that captures the essence of his lightning-fast villainy. Get ready to harness the power of the Speed Force and bring the Reverse-Flash to life!
Reverse-Flash Costume – The Flash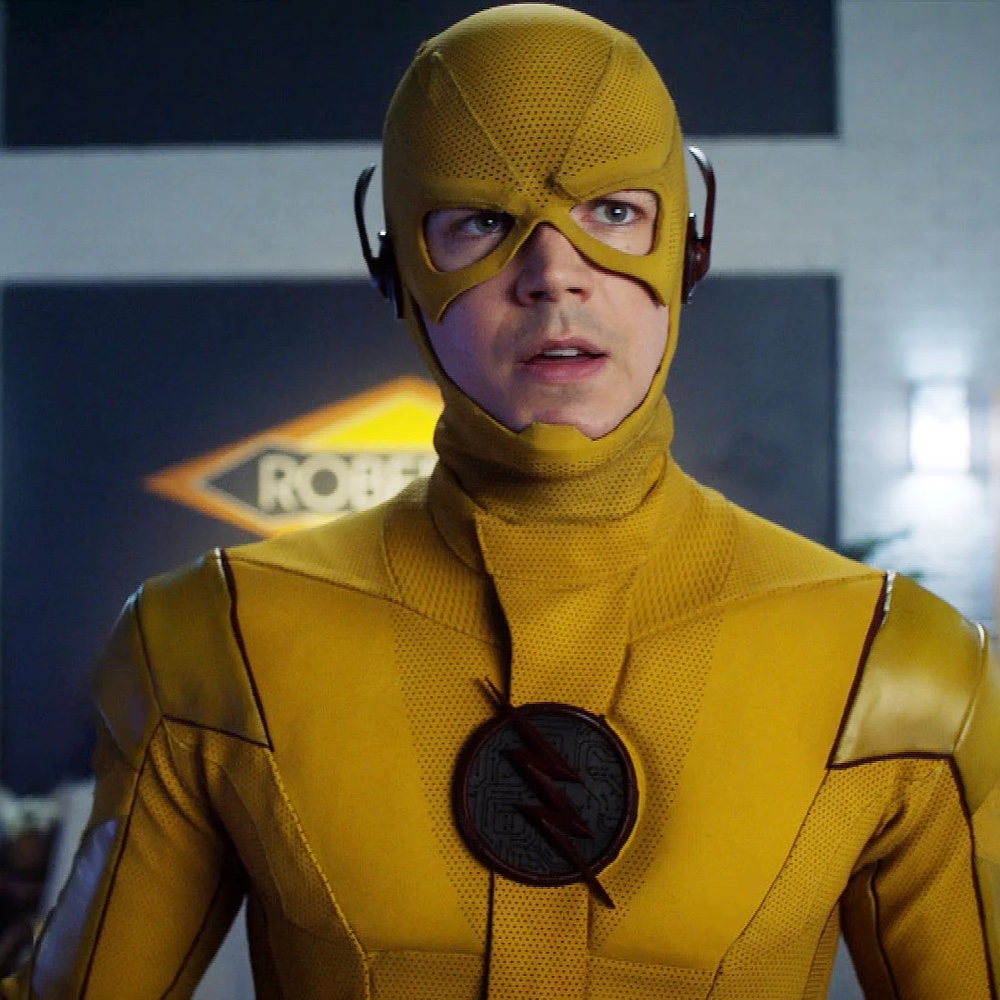 | # | Item | Description |
| --- | --- | --- |
| 1 | Helmet, Logo, Flash | The enigmatic Reverse-Flash dons a helmet strikingly similar to the Flash's iconic headgear, complete with the same emblem adorning its front. Embrace the duality of this villainous speedster as you embody his wicked charm. |
| 2 | Jacket, Leather, Yellow & Black | Discover the contrasting elegance of Reverse-Flash's attire, where the darkness dominates. This stylish yellow and black leather jacket serves as a visual testament to the villain's sinister allure, a perfect blend of subtlety and menace. |
| 3 | Pants, Leather, Black | Indulge in the allure of wicked sophistication with these sleek black leather pants. Seamlessly merging with the jacket's dark aesthetic, they create a villainous ensemble that exudes power and commands attention. |
| 4 | Gloves, Black, Leather | Embody the essence of an arch-nemesis with these black leather gloves, an essential component of Reverse-Flash's meticulously crafted ensemble. These gloves perfectly complement the villain's attire, evoking an air of dark elegance. |
| 5 | Boots, Black, Tall | Step into the shoes of a malevolent speedster with these formidable black lace-up boots. Designed to withstand the relentless forces of super-speed, these tall and robust boots complete your transformation into the Reverse-Flash. |
| 6 | Ring | An optional prop, the ring symbolizes the enigmatic nature of Reverse-Flash. Worn as a subtle reminder of your allegiance to darkness, it adds an intriguing touch to your villainous persona. |
Reverse-Flash Overview
The Reverse-Flash, also known as Eobard Thawne, is a formidable villain within the DC Comics universe. This nefarious character possesses the ability to tap into the Speed Force, just like his arch-enemy, the Flash. However, the Reverse-Flash uses his superhuman speed for malicious purposes, aiming to disrupt the timeline and exact revenge on the Flash and his allies. With his distinctive yellow and black costume, adorned with lightning symbols, the Reverse-Flash strikes fear into the hearts of heroes and fans alike. As you embark on creating your Reverse-Flash costume, it's important to capture the essence of this relentless adversary, embodying his menacing presence and unparalleled speed. So, let's dive into the details and unlock the secrets to bringing the Reverse-Flash to life in your own remarkable cosplay rendition.
Check out more movie costume ideas here.